Old Vic New Voices 2012
Published: 21 January 2012
Reporter: Peter Lathan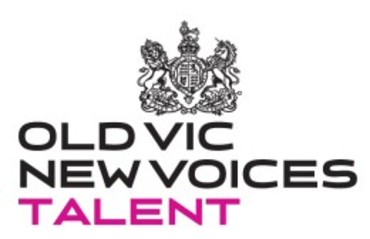 Old Vic New Voices (OVNV), the education and community department of The Old Vic Theatre, has announced its new season of work for 2012, focusing on its core priorities of serving emerging talent, schools and the community. All eight projects will be launched through IdeasTap, a creative network and funding body or emerging arts talent, with 60,000 members aged between 16 and 30.
Season highlights include:
Epidemic
A new musical at Old Vic Tunnels with a company of 100
April/May
Auditions open February
This new multimedia musical by Morgan Lloyd Malcolm brings together a multicultural, trans-generational group of over one hundred individuals from across London, building on OVNV's previous award winning productions seen by over eight thousand people. Focusing on global health and hygiene, the production is particularly relevant in this, the Olympic year.
New Voices Edinburgh 2012
Underbelly, Edinburgh Fringe
August
Applications open 19th January
In partnership with IdeasTap and Underbelly, OVNV will present five new plays from the OVNV pool of emerging talent. The platform at Underbelly, offering expert technical and marketing support, will provide the perfect showcase for new writers, offering an ideal opportunity to get their work seen by the theatre industry, gaining invaluable experience in the process.
Apply at www.ideastap.com
Health Wealth
Theatre In Schools (TIS) Production and Schools Tour
September
The annual TIS production is inspired by contemporary issues affecting young people, with past productions Think Tank, Go for Green, Sky's the Limit addressing conscious consumerism, war and aspiration. For 2012, OVNV will mount a month long schools tour, using theatre to inspire, debate and educate.
The 24 Hour Plays: Old Vic New Voices
October
Applications open August
Now in its seventh year, this annual search to find the next generation of theatre stars has developed some of the finest producing, writing, directing and acting talent in the UK. With theatre makers between the ages of 16 to 25 challenged to write, direct and perform a play in just 24 hours in front of a packed Old Vic auditorium of talent spotters and VIPs, this annual event is the place for young talent to showcase their work.