Oliver Messel: Stage designer and "Bright Young Thing"
Published: 5 October 2019
Reporter: Tom Howard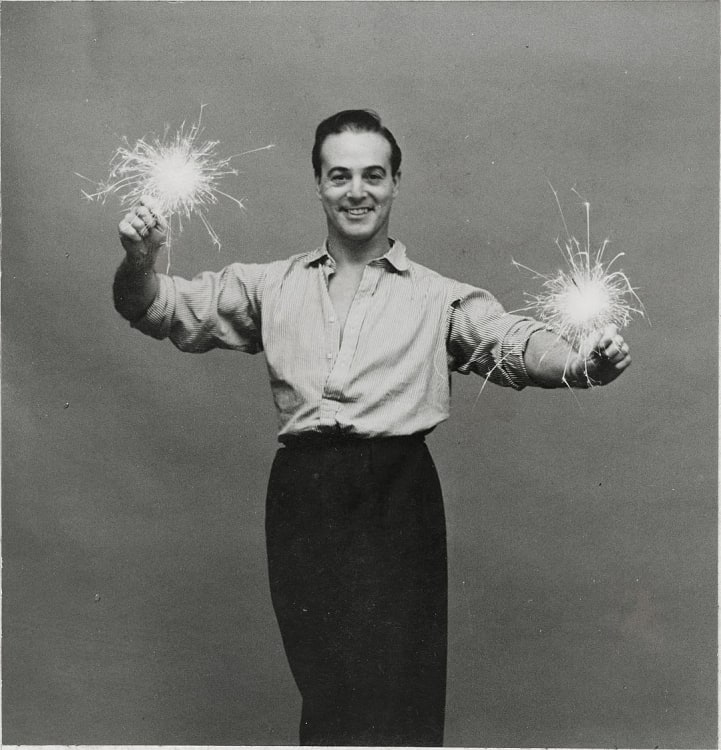 Oliver Messel was one of the most applauded stage designers of the twentieth century producing masks for Diaghilev, sets and costumes for Cochran revues and famously for productions from Sadler's Wells' Sleeping Beauty to The Lady's Not for Burning, Ring Round the Moon, House of Flowers and Rashomon and work on such films as The Thief of Baghdad, Caesar and Cleopatra and Suddenly Last Summer.
He also worked as an interior decorator, created camouflage during WW2 and later desgned houses in the Caribbean for clients such as Princess Margaret whose husband was his nephew.
All this is reflected in the material of his personal archive which is now part of the University of Bristol Theatre Collection where it has been conserved and catalogued. It is this resource that Exhibition Officer Gemma Bruce will draw upon for a talk she will be giving under the title Wake Up and Dream: Exploring the Archive of Oliver Messel. She will explore his stage world and personal life in smart society and with his partner Vagn Riis-Hansen.
Gemma Bruce will be speaking as part of the Society for Theatre Research lecture series at St Anne's Hall, Dean Street, Sohoon Thursday 10 October at 7:30PM. Entry is free.