On Me heads to Manchester
Published: 2 June 2022
Reporter: David Upton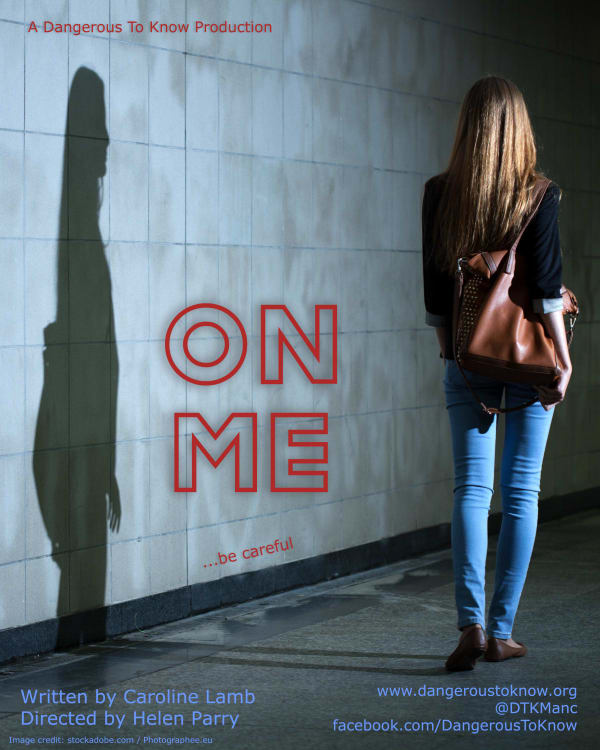 Produced by Dangerous To Know, On Me is written by Caroline Lamb and directed by Helen Parry.
On a true crime film set, Shona and Christian are re-enacting "gritty" scenes for a documentary. Shona plays the ex-wife of a violent sex offender and murderer, played by Christian.
As the two actors develop an undeniable attraction to each other, unsavoury questions hang unanswered.
It's staged in the transformed upstairs space at the Seven Oaks Pub at 5 Nicholas St, Manchester July 27–30. and focuses on the challenges of being a role model, ally, spontaneous romantic and potential victim all at once.
Caroline is a recent graduate of the University of Manchester's MA Playwriting Course and created On Me to explore urgent issues from a new and unusual angle.
Guidance is 16+ as content includes sexual assault, domestic violence, stalking and murder.