One-man show replaces Malvern panto
Published: 16 December 2020
Reporter: Steve Orme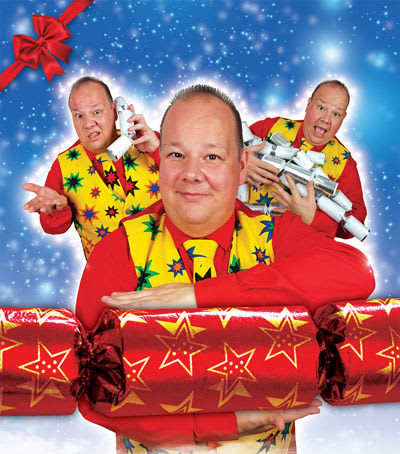 Malvern Theatre's "favourite panto comedian" Mark James is to present his one-man show A Magical Christmas Cracker on the Festival stage which will replace Peter Pan, postponed because of the pandemic.
James regularly appears in panto in Malvern. He played Buttons in Cinderella alongside Alison Hammond, Su Pollard's side-kick Muddles in Snow White and Wishee Washee in the 2019 show Aladdin alongside John Challis. James would have played Smee in Peter Pan which will now take place at Christmas 2021. A Magical Christmas Cracker is "an hour of magic, mind-reading, plate-spinning and family panto silliness for everyone to enjoy".
James said, "I'm super-excited to have been asked by the theatre to put on my one-man show. The spirit of panto lives on this year and I'm so touched by all the good wishes and messages from the audience who are looking forward to a fun-packed show."
A Magical Christmas Cracker will be on stage at Malvern Theatres from Saturday 26 until Thursday 31 December 2020. Tickets are limited due to 'social distancing'.