One night with Tony Bennett
Published: 24 June 2012
Reporter: David Upton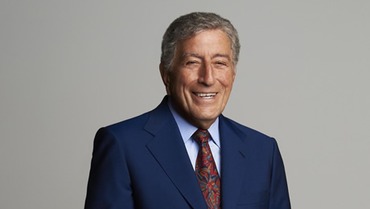 One-night shows at the Palace and Opera House venues in Manchester through July include Tony Bennett, the Grammy Award-winning musician whose music spans over six decades.
With special guest Antonia Bennett—his daughter—he's at the Palace July 3.
Beyond the Barricade, one of the UK's most popular musical theatre concerts, returns to the Opera House on July 7.
Capitalising on the Jubilee celebrations There'll Always be an England on July 10 features everything from a Pearly King & Queen Cockney sing-a-long, to a flag waving slice of Last Night At The Proms and a special tribute to the veterans of the armed forces.
Back for Good on July 19 is a feel-good celebration of the music of Take That. While Motown's Greatest Hits: How Sweet it Is on July 20 is a celebration of the iconic sound of Motown and is now in its 10th successive year.
Jamaican Legends on July 31 celebrates Jamaica's 50th independence anniversary with the line up of Ernest Ranglin (guitar), Monty Alexander (piano), Sly Dunbar (drums) and Robbie Shakespeare (bass).
Details: www.atgtickets.com/manchester