Original work "in different ways" in Northampton
Published: 8 July 2022
Reporter: Steve Orme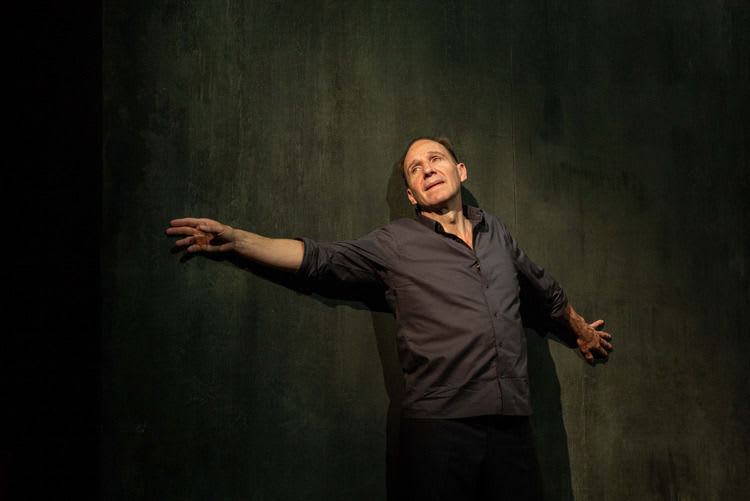 Northampton's Royal and Derngate has announced a 12-month season from September 2022 which features 18 productions including world premières.
Artistic director James Dacre said, "this season marks the culmination of several strands of strategic activity that have seen us challenge ourselves as a venue to nurture the creation of original work in radically different ways.
"Whether supporting artists to develop original musical theatre for the mid-scale, hosting ensemble companies to collaboratively devise their work over the course of several years, inviting playwrights to write for our main stage or supporting artists to reach new audiences in cinemas and online, this body of work has widened our practice, broadened our reach and helped shape our future."
The season opens with the first stage production of Jacques Tati's comic masterpiece Playtime, named one of the top films of all time by the BFI. Dancing Brick will create the production with comedy direction from Peepolykus's John Nicholson. It will run from Friday 2 until Saturday 17 September.
It will be followed by a revival of Dacre's 2019 production of Anthony McCarten's The Two Popes with Anton Lesser and Nicholas Woodeson which returns to Northampton from Tuesday 11 until Saturday 15 October after a UK tour.
For Christmas 2022, there is a staging of the 200-year-old festive poem The Night Before Christmas for under-sevens and their families in the venue's Underground Studio. It will run from Friday 25 November until Saturday 31 December.
The world première of Michael Rosen's Unexpected Twist—a re-telling of the Charles Dickens classic Oliver Twist—will be adapted for the stage by Roy Williams and will run from Saturday 11 until Thursday 23 February 2023.
Royal and Derngate will partner with Shakespeare's Globe and Headlong for Henry V which can be seen in Northampton from Tuesday 7 until Saturday 18 March.
Inspector Sands will "bring their characteristic humour, passion and pathos to the infamous love story of Heathcliff and Catherine" when Wuthering Heights takes to the Royal stage from Monday 24 April until Saturday 6 May.
A reimagining of "the best-selling crime novel of all time", Agatha Christie's And Then There Were None, will open on the Derngate stage from Friday 8 until Sat 16 September before going on a UK tour.
T S Eliot's Four Quartets, which was performed by Ralph Fiennes at Royal and Derngate in June 2021, is to be turned into a feature film for cinema and television. The release date has yet to be revealed.
Full details of the season are available at the Royal and Derngate web site.