Outside In and on the fringe
Published: 2 July 2023
Reporter: David Upton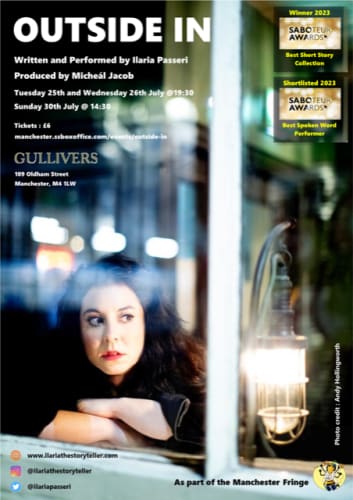 Outside In is part of this year's Greater Manchester Fringe Festival on July 25, 26 and 30 at Gullivers in the Northern Quarter.
Kidnapped from Brownies in an ice cream van, forced to tend to a Santa with explosive bowels in the Arndale grotto, haunted by a failed comedian, Ilaria just wants a gang. But does one actually exist?
It's performed by Ilaria Passeri, writer-performer-storyteller.