Panto is coming to Barnard Castle
Published: 9 September 2021
Reporter: Helen Brown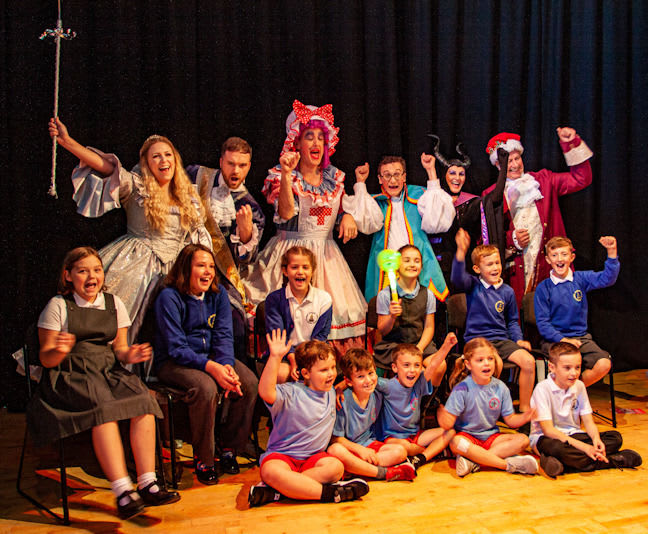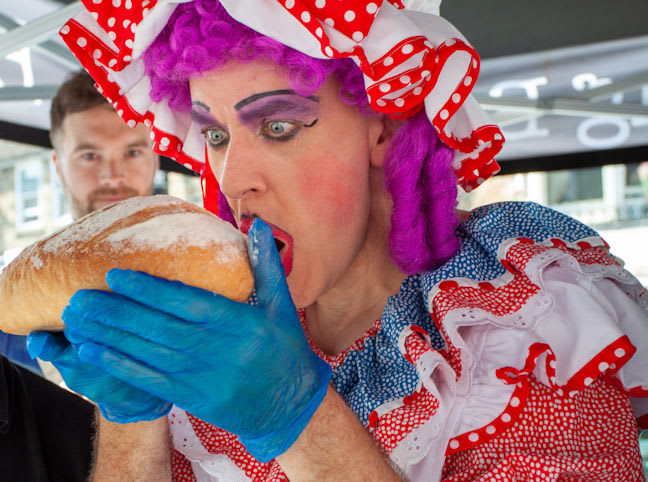 What a treat! There was no nodding off at The Witham's spectacular panto launch. Sleeping Beauty is the very first professional pantomime ever to be produced at The Witham in Barnard Castle, already well-established as a hugely successful comedy venue, hosting some of the most famous comedians in the country, organised by Peter Dixon and his Funny Way To Be Comedy Club.
With theatre just waking up from the pandemic, Sleeping Beauty is the kiss of life, and a metaphor of hope for the town's imposing arts centre. Jill Cole, from the management team, is really excited about the production.
"It's a new and very important move for The Witham, and we need it to be successful in order for it to become an annual event," she commented.
Personally, I don't think she should be worried as some shows are already sold out. Tom Rolfe from Tom Rolfe Productions has produced more than 25 highly successful traditional pantomimes in his career, and he obviously knows exactly what he's doing.
Rolfe is looking forward to presenting Barnard Castle's first ever professional panto.
"The atmosphere at the launch was electric! It was lovely to see lots of smiling, happy faces as the cast walked round the high street on a bustling market day. Sleeping Beauty is one of my favourite pantomimes, there is so much in it—slapstick, pathos, great comedy and, of course, there'll be a few eyesight jokes, (poking fun at Dominic Cummings's now infamous visit to Barnard Castle during the lockdown—groan!). Well, it is a pantomime, after all!" he commented wryly.
He should be very proud of himself and his company of six colourful uber-talented actors, who he introduced to us individually. The costumes are wonderfully traditional, so expectations are sky high. He treated us to a couple of songs from Johnny Wright (Prince Daniel), who is a popular cabaret performer on the Northern Circuit, and Linda Newport as Carabosse, the wicked stepmother. Both have delicious voices that filled the hall with spectacularly accomplished style.
As well as playing the baddy, Carabosse, Linda Newport will direct the production. Her prodigious pedigree includes working with Morecambe and Wise, Cannon and Ball, Ken Dodd and Joe Pasquale, to name just a few. She also supported the legendary Dean Martin at London Palladium with her group Stutz Bear Cats. And she had the honour of singing for Her Majesty the Queen at Scarborough Open Air Theatre in 2007.
Phil Hoyles as Nurse Nellie promises to be hilarious, although during a Q and A session, one of the invited children from Barnard Castle's St. Mary's RC School almost had him stumped as he piped up innocently, "is the dame a man or a woman?" A good question from a very observant little boy.
The cast then went out on the streets of Barnard Castle in full costume, and, much to the amusement of local shoppers, took over Phil Elliott's bread stall and showed off their ability to persuade customers to buy their daily bread. After all, Sleeping Beauty will need some nice bread and butter when she wakes up.
Bring it on!
Sleeping Beauty runs from Thursday 16 to Friday 24 December. More information and tickets from The Witham web site.