Panto News: April 2013
Published: 21 April 2013
Reporter: Simon Sladen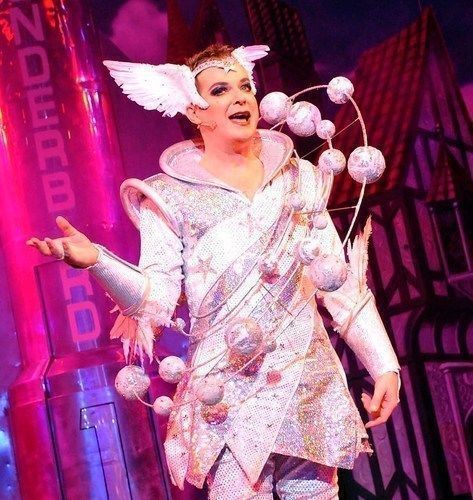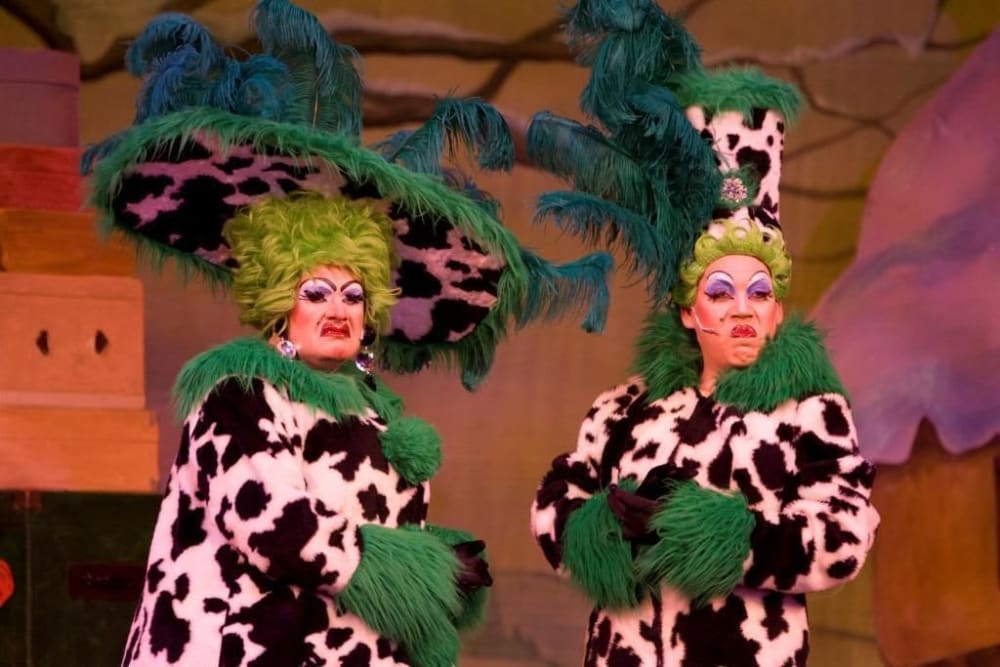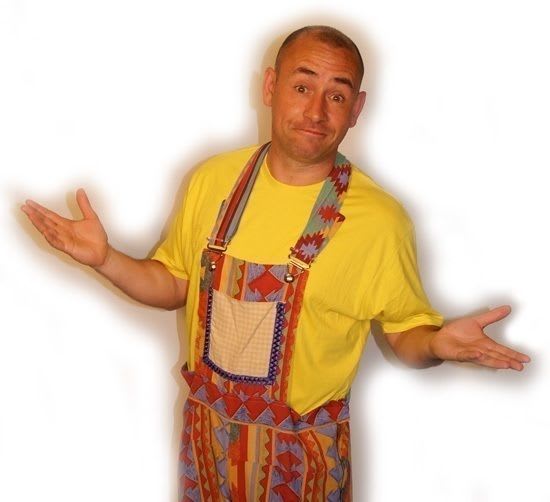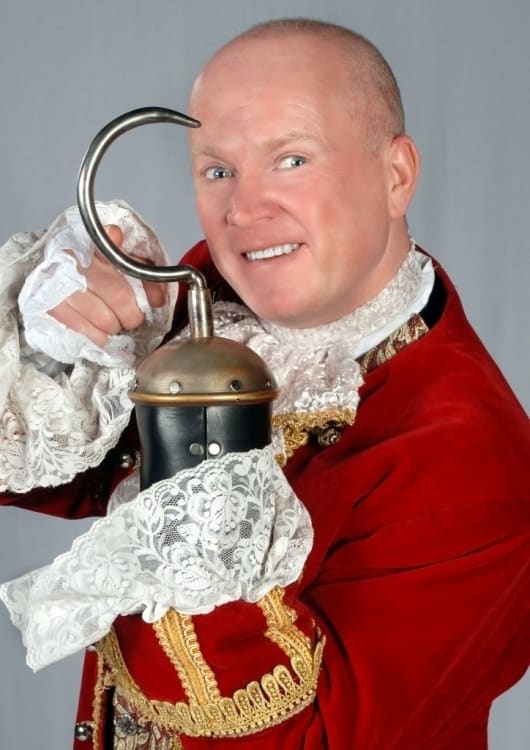 With Easter now behind us for another year, more and more venues seem interested in producing an Easter pantomime for 2014, with Enchanted Entertainment's productions of Wizard of Oz and Rapunzel selling out at many of their venues. Of course, we don't have to wait until Christmas for more pantomimes as the artform takes over Butlins and Haven Holidays stages weekly and come the summer will take up residency at diverse venues such as Blackpool North Pier and aboard Brittany Ferries' St Malo to Portsmouth route.
April has been a bumper month for announcements, with new season brochures being signed off and sent to patrons up and down the country. Pantomime advertising usually takes pride of place as audiences are keen to secure the best tickets for their festive treat.
A recent survey by Culture Sparks revealed some interesting statistics about pantomime audiences in Glasgow, a city with a wealth of pantomimes on offer each season. Since 2008, Glasgow's key venues reportedly sold over 650,000 tickets to 51,000 households, meaning that each household purchased approximately 13 tickets over the five pantomime seasons. The Culture Sparks report also revealed that Glaswegian audiences are extremely local, with 70% travelling less than twenty minutes to the theatre of their choice and that most tickets are purchased between one and two months prior to performance, slightly different to the trend at venues such as the York Theatre Royal.
But what of this season? Qdos Pantomimes, the world's largest producer of the genre, has already announced casting for 70% of its venues, but there is still no news about who will feature in the Birmingham Hippodrome's pantomime. The Hippodrome's shows are always the most spectacular in the country and with this year's title being Snow White, exciting plans are in place for the show which will feature an all-star cast and dwarves, which the marketing material reveals, "as you've never seen them before!"
Qdos strives to cast people who can 'do' pantomime and entertain audiences night after night, matinée after matinée. Looking at its past seasons, it is easy to see who they put their trust in as year after year many of the UK's best loved stars return to work for them.
One of these household names is Shane Richie, who this year makes a jump from the Cliffs Pavilion, Southend to the Wycombe Swan to play Buttons, a role Bradley Walsh will also play for the company at the Orchard Theatre, Dartford. Other Buttons announced this month include Stephen Mulhern at the Hawth, Crawley with Michael Batchelor and Ian Smith as the Ugly Sisters for Evolution Productions, and Justin Fletcher at Woking for First Family Entertaining, breaking his run of pantomimes at the Hexagon, Reading. With Guildford's Yvonne Arnaud also producing Cinderella in 2013, the area is inundated with the title and competition will be fierce.
Further Buttons announced this month include Dave Benson Phillips at the Mansfield Palace, where over 5,000 tickets have already been sold, Jamie Rickers at the Sunderland Empire, Andy Ford at the Bristol Hippodrome with Louis Spence as Dandini and Simon Grant at the Spa, Bridlington. Joining Grant will be Camilla Dallerup as the Fairy Godmother, marking her second consecutive season for Paul Holman Associates.
Gillian Wright will flutter her wings as Stevenage's Fairy Godmother for Jordan Productions, whilst Anna Williamson gets set to go to the ball as Cinderella at the Churchill Theatre, Bromley.
St Albans has announced that Sam Rabone will return to the Alban Arena as an Ugly Sister alongside CBeebies' Andy Day as Dandini and Gareth Gates's Prince Charming. Other Ugly Sisters to be announced this month include Bobbie Kent and Anthony West in Mansfield and Jamie Morris and Tarot Joseph in Sunderland, whilst Lea Cliff Halls in Folkestone revealed Cinderella as their choice of title.
With over 150 pantomime titles currently confirmed, it is still intriguing to note that Jack and the Beanstalk, much helped by the release of film Jack the Giant Slayer, is still at the top of the pantomime leader board accounting for 17% of titles this year. The Alhambra, Dunfermline have added another Jack to the tally, as have Polka Dot Pantomimes, who this month won the contract to produce the Broadway Theatre, Barking's annual festive show.
After a successful season in Southampton, it has been announced that Julian Clary will give his Spirit of the Beans at the New Theatre, Cardiff in 2013, whilst Craig Glover returns to the Palace Theatre, Kilmarnock for his third season as Dame. Nick Wilton will play Dame Trott at the Floral Pavilion, New Brighton for another season with UK Productions, whilst Mike McClean and Tony Rudd return to Derby and Worthing to play Simple Simon for Paul Holman Associates.
From giants in faraway lands, to pirates in Neverland, April has also been a bumper month for learning who will play Barrie's villainous Captain Hook in Peter Pan. Steve McFadden will take on the role in Croydon, whilst fellow EastEnders Cliff Parisi and Adam Woodyatt play the part in Bath and Crewe. Eyebrows were raised when Vanilla Ice played Hook in Chatham in 2011, but perhaps the most intriguing Hook to date is now Jimmy Osmond, who will play the cutthroat Captain in Swansea, having last appeared at the Grand as Wishee Washee in 2011.
As we're not yet half way through the year, theatres are still changing their titles on a weekly basis. The most recent of these is the Grand Opera House, Belfast which has changed from Peter Pan to Sleeping Beauty. 2013's pantomime will see Opera House regular May McFettridge as Queen May with Lorraine Chase as Carabosse. Linda Lusardi and Sam Kane will appear in the title for Qdos at Northampton, whilst Sean and Sarah Smith of Same Difference join Jez Edwards as the Lilac Fairy and Prince for Paul Holman Associates in Leeds.
Sean and Sarah Smith made their names through TV reality show X-Factor, a programme which has since helped launch many a pantomime career. Having won I'd Do Anything back in 2008, Jodie Prenger has gone on to enjoy a vibrant theatrical career, which in 2013 will see her play Fairy Bow Bells in Manchester's Dick Whittington alongside Britain's Got Talent's Ashleigh and Pudsey and CBeebies' Mr Bloom aka Ben Faulks in the title role. Tam Ryan will return to the venue as Idle Jack, with First Family Entertainment's 'Mr Panto' Eric Potts writing, directing and daming as Sarah the Cook.
When the BBC and ITV invested heavily in children's television during the 1990s, pantomimes were awash with presenters, which is still the case today due to the similar skills required on screen and stage and the pre-existing rapport the stars have with younger audience members. Having appeared in her first pantomime Dick Whittington last year at the Harpenden Halls, CBeebies' Cerrie Burnell will appear in the title for a second season at the Hazlitt Arts Centre, Maidstone, whilst Jayne Tunnicliffe from Coronation Street joins the cast of the Plaza's retelling of the rags to riches tale in Stockport.
Wealth is a central theme of many a pantomime, but perhaps the most obvious is Robin Hood, whose antics of robbing the rich to give to the poor go down extremely well in times of austerity. Lee Mead will take on the title role in Plymouth, alongside Bobby Davro and Nigel Havers as the wicked Sheriff of Nottingham, whilst Neighbours' Karl Kennedy aka Alan Fletcher gets ready to raise the taxes at the Stag Theatre, Sevenoaks for Magic Beans Pantomimes.
Although the Sherriff of Nottingham is extremely wicked, the most villainous Villain award probably goes to Abanazar, who is not only intent on ruining the lives of one community, but on taking over the entire world as the most powerful being in the universe. Last seen at the Bournemouth Pavilion in 2005, Aladdin returns to the venue this year with Scott Maslen, aka Jack Branning in EastEnders, as Abanazar, Bobby Crush as Widow Twankey and Chris Jarvis as Wishee Washee.
Chris Jarvis also played Wishee Washee at the theatre in 2005 and is a firm favourite of the Bournemouth audience, with 2013 marking his seventh pantomime at the venue since 2003. This month I was lucky enough to catch Jarvis and fellow CBeebies star Pui Fan Lee in their Chris and Pui Roadshow; a wonderful toybox bursting with suprises and fun. As mentioned above, children's television presenters, especially experienced ones like Jarvis and Fan Lee, know exactly how to work with and engage an audience at every opportunity and level, which makes them perfect for panto. Any actor thinking of entering the world of children's entertainment or pantomime should pay the talented duo a visit to see how to work with, encourage, lead and embrace an audience whilst delivering stimulating entertainment that captivates imaginations.
Although transformation sequences are important, pantomime does not have to rely on spectacle to be impressive. Peter Rowe's 'Rock n Roll' pantomimes captivate audiences as the performers not only act, sing and dance, but play all the musical instruments as well. Sarah A Nixon and Mark Chatterton also write and produce their own 'Rock n Roll' pantos and will return to Liverpool this year to stage Aladdin at the Playhouse with regulars Adam Keast and Francis Tucker ready to cause plenty of manic mayhem. Having appeared in Basingstoke last year, panto Dame Ian Good returns to the venue in 2013 as Widow Twankey, whilst Tweedy the Clown also makes a return to the Everyman, Cheltenham in the role of Wishee Washee.
Casting the same performers year after year in the same theatre helps build familiarity and affords those on stage celebrity status as audiences return to see 'old friends'. After a successful season in Cinderella, double act Francis and Wheatley will return to the Harlequin Theatre, Redhill in 2013 in Snow White where they will be reunited with Simon Bashford's Dame Dolly, having performed together in Catford back in 2008. Elsewhere, Sue Holderness returns to Pantoland for another season as Snow White's Wicked Queen, this time at the Festival Theatre, Malvern and Crissy Rock, Amanda Harrington and Paul Danan tread the boards in the Epstein Theatre, Liverpool's second pantomime after re-opening last year.
It has been twelve years since Disney released Beauty and the Beast, before which pantomime versions of the title were rare. This year sees the title account for 6% of the season, with Rotherham Civic Theatre adding their title to the tally earlier this month. Rik Gaynor will return to the Pomegranate Theatre, Chesterfield in the title whilst Macrobert panto legend Johnny McKnight returns to the venue to write, direct and appear in this year's seasonal silliness.
With just over seven months until 2013's first Christmas pantomimes open, some productions have already held their Babes and Juvenile Ensemble auditions. A list of opportunities to get involved with your local pantomime, can be found on the British Theatre Guide's 'Panto Auditions and Technical Positions' page, which also lists professional cast and ensemble auditions as well as technical and creative positions.
And if you have a performing pooch, why not get in touch with the Motherwell Concert Hall and Theatre? They're looking for a Toto to star alongside Ian 'Sheepie' Smith's Scarecrow, Jamie Bannerman's Lion and Phil Amato's Tin Man in their 2013 pantomime The Wizard of Oz. More information on this specific search for a star can be found here. What are you waiting for? Schnauzer chance... oh dear!