Panto News: April 2014
Published: 27 April 2014
Reporter: Simon Sladen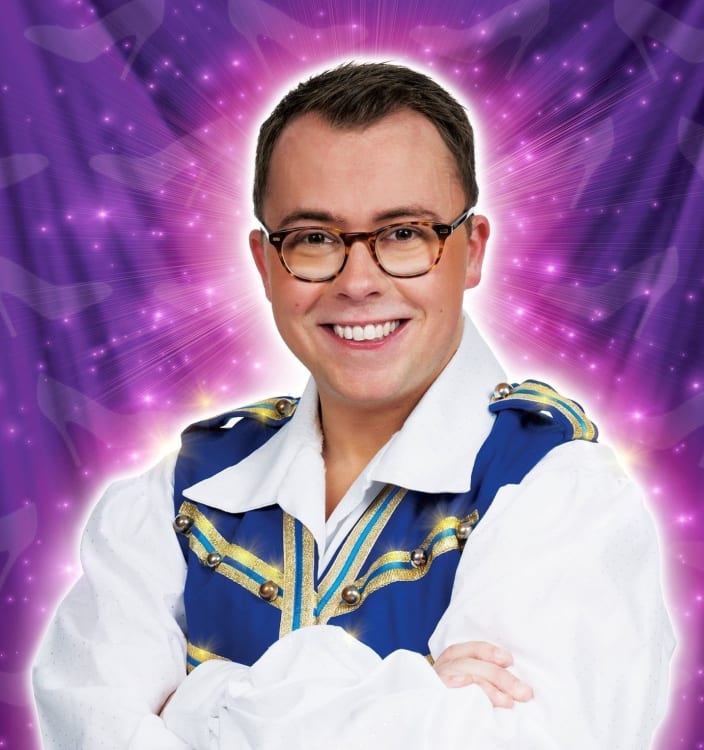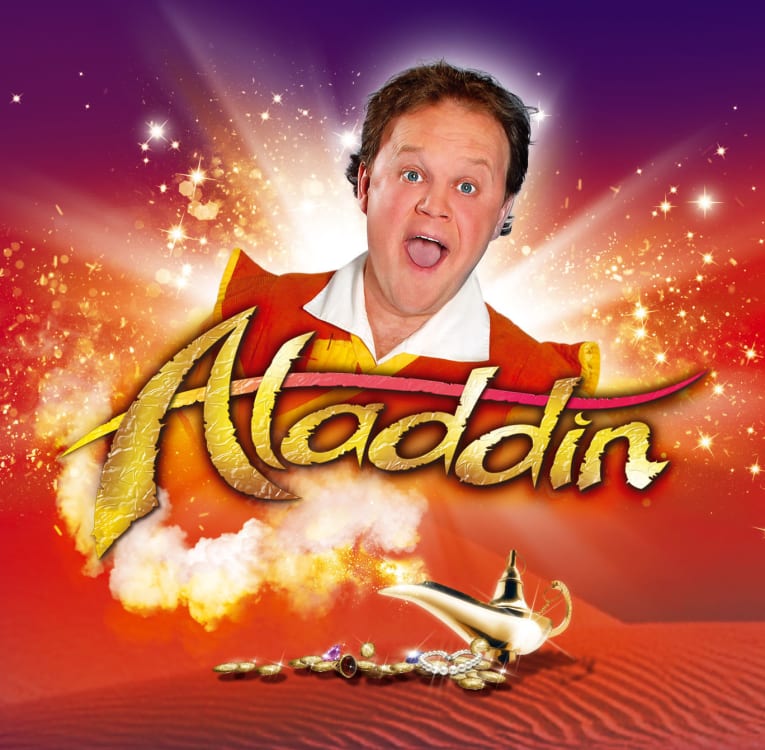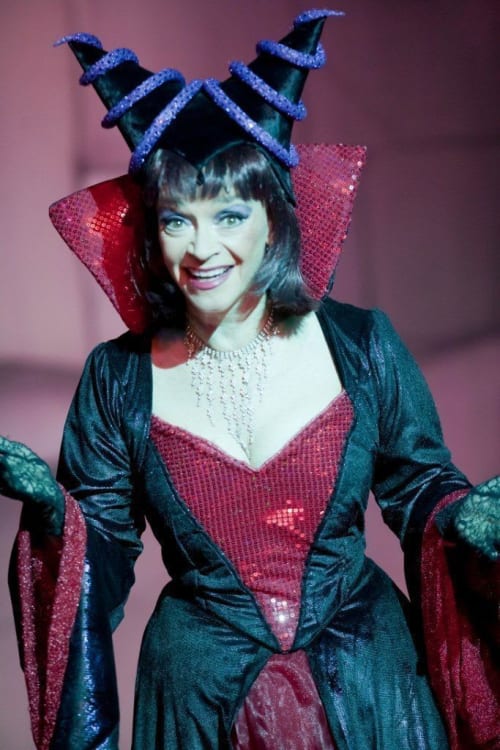 With the final performances of Peter Pan at the Central Theatre, Chatham this weekend, the Easter pantomime season comes to a close.
Offering a different set of titles to that of the Christmas season, over the past month eleven pantomimes including Alice in Wonderland, Hansel and Gretel and The Little Mermaid took to the stages of theatres up and down the country, with the Dugdale Centre, Enfield already announcing its Easter 2015 title as Pinocchio.
Modern British pantomime has a canon of familiar titles, with 2013's top five comprising of Jack and the Beanstalk, Cinderella, Aladdin, Snow White and Sleeping Beauty. After Greenwich Theatre and the Hackney Empire's successful productions of Puss in Boots, the Little Theatre, Leicester has announced it will be presenting the tale this Christmas, perhaps encouraged and inspired by two of the country's leading pantomime houses.
Last season saw around 260 professional pantomimes staged throughout the UK and this season is set to welcome yet another to the family when the Regal Theatre, Tenbury produces Aladdin complete with effects by the venue's patron Paul Daniels. Pantomimes come in all shapes and sizes and, along with the news that the Playhouse, Weston-super-Mare will present Peter Pan in-house for 2014, Above the Stag has revealed the witty title of this year's adult show: Treasure Island: Curse of the Pearl Necklace.
Last year, Above the Stag christened its new venue in Vauxhall with Jack off the Beanstalk and this month has seen myriad announcements for the beanstalk tale, with the title revealed as both The Brunton, Musselburgh's and Clwyd Theatr Cymru's Christmas show. A trio of Trots has also been announced with Sam Rabone appearing in Yeovil, William Caulfield in Londonderry and Colin Ridgewell in Chesham.
Charlie Dimmock reprises her role as Fairy Organic, this time in Broxbourne, whilst at the Theatre Royal, St Helens, Liam Mellor takes up the part of Simple Simon. In Liverpool, The Only Way Is Essex's Dan Osborne will make his pantomime debut at the Epstein Theatre and, in Birmingham, the stars of last year's Hippodrome panto Matt Slack, Paul Zerdin and Gary Wilmot re-unite to play Simple Simon, Silly Billy and Dame Trot.
This will be the second time the trio has appeared together at the venue after last year's Snow White, where John Partridge played the Prince. This year, Partridge will headline the Grand Theatre, Swansea's production, with Lesley Joseph bringing her Wicked Queen out of retirement to terrify toddlers in Nottingham alongside Ben Nickless's Muddles, Andrew Ryan's Dame and Sam Attwater's Prince.
Other Princely announcements this month include Gary Lucy in Maidstone and Jonathan Ansell in Leeds, who will appear alongside Carriageworks regular Jez Edwards for Paul Holman Associates.
Currently, only seven productions of Dick Whittington have been announced for the 2014 season, suggesting that it may lose its 2013 position as sixth most popular title. Having played King Rat in Birmingham in 2010, Nigel Havers reprises the role, this time without Joan Collins as his Queen, at the Wyvern Theatre, Swindon in a production that ends Keith Chegwin's reign as the venue's resident Comic.
2013 saw more productions of Dick Whittington presented than Peter Pan, but that does not seem to be the case for this year with the title proving more popular than ever. An experienced pantomime performer, Sid Sloane makes his D(am)ebut at the Theatre Royal Norwich as Sarah the Cook alongside regular Dame Richard Gauntlett as Smee and Ben Langley as Starkey with other announcements including Mark Moraghan as Hook and Gemma Hunt as Tinkerbell in Tunbridge Wells.
Productions of Peter Pan are increasingly incorporating a Dame as a result of audience expectations and with the 2014 season marking 110 years since Barrie's 1904 play premièred, the title has been well and truly pantomised.
Of all the pantomime titles, Cinderella is often cited as the nation's favourite, but the pantomime writer's most difficult due to its lack of Dame and limited plot in Act Two. Continuing to put their unique spin on well-loved tales, the Lichfield Garrick has decided to set their Cinderella in France and has cast 'Allo 'Allo's Arthur Bostrom as Count Dandini de Tartare alongside regular Dame Ian Adams as Madame Zulieka, Queen of the Gipsies.
In Horsham, Olly Pike takes on the role of Dandini, whilst in Wolverhampton Joe Tracini plays Buttons in a production also featuring Julian Clary's Dandini. Venue Cymru welcomes back John Evans in the role of Comic playing Buttons to Jimmy Osmond's Baron and in Bolton Aston Dobson (Prince Charming), Lucia Matisse (Cinderella) and Stu Francis (Buttons).
Aladdin and Cinderella often jostle for the position of most popular title and this year will see versions of the former take to the stages of Sutton, Southsea and Lytham St Annes.
In Inverness, Ross Allen and Greg Powrie star as Wishee Washee and Widow Twankey, with Justin Fletcher returning to Woking to play Aladdin's silly brother whilst Chatham's Central Theatre welcomes Jordan Productions to present their version of the tale.
Nigel Pivaro gets nasty as Abanazar in Rickmansworth and Lloyd Hollett returns to the Marlowe Theatre, Canterbury for the third year running, this time as PC Pongo.
In 2012, Hollett worked with CBeebies's Katrina Bryan in Evolution Productions's Sleeping Beauty and this year Bryan appears as another pantomime Beauty, the Principal Girl in Ayr Gaiety's pantomime Beauty and the Beast. Beauties of the sleeping kind can be seen in Southport, where Emma Nowell will play Princess Belle, and in Mansfield, where Adam Moss will play the Comic.
Although this month has seen a bumper set of announcements, casting is still taking place in the offices of many pantomime producers and theatres, with a full list of current opportunities available on the British Theatre Guide's Panto Auditions and Technical Positions 2014 page.
And if you're looking to do a bit of research in preparation for your audition, why not consult British Pathé's archives? These are now available to view for free via YouTube and are full of fascinating pantomime footage dating back to the 1920s.