Panto News: August 2012
Published: 19 August 2012
Reporter: Simon Sladen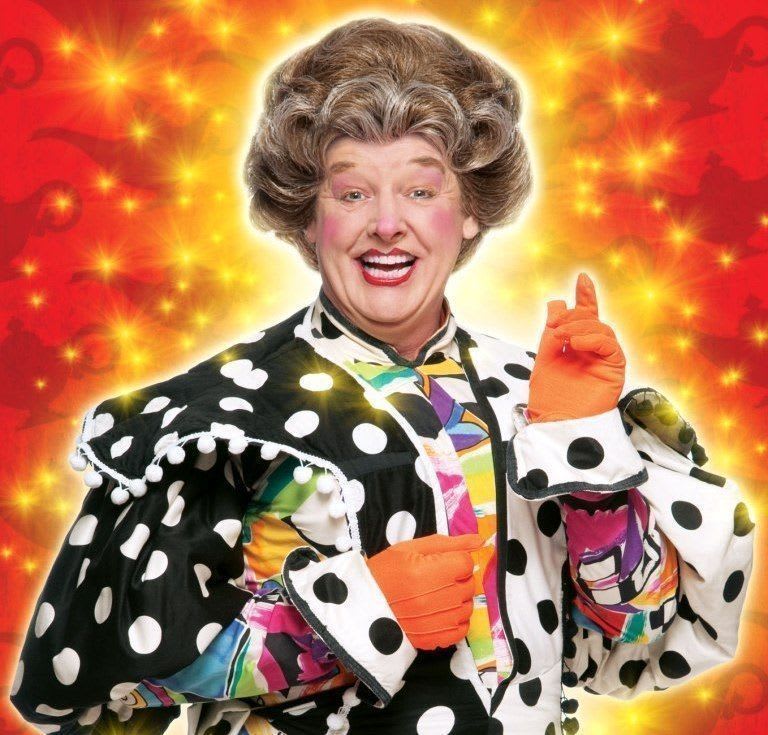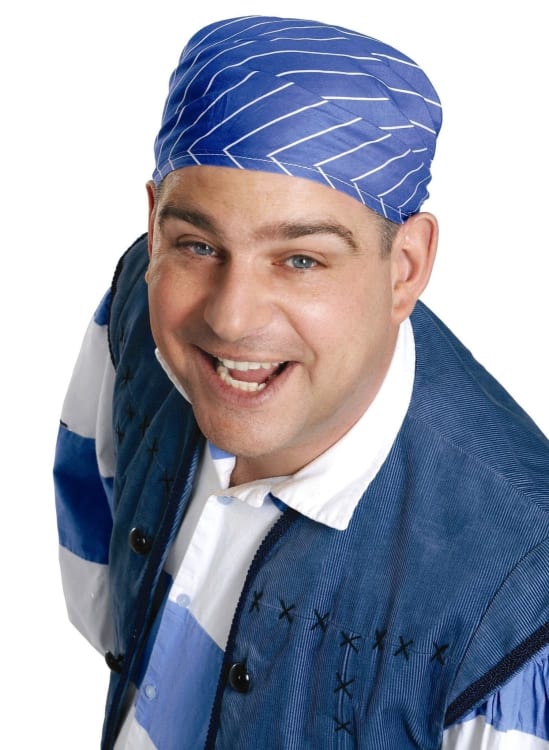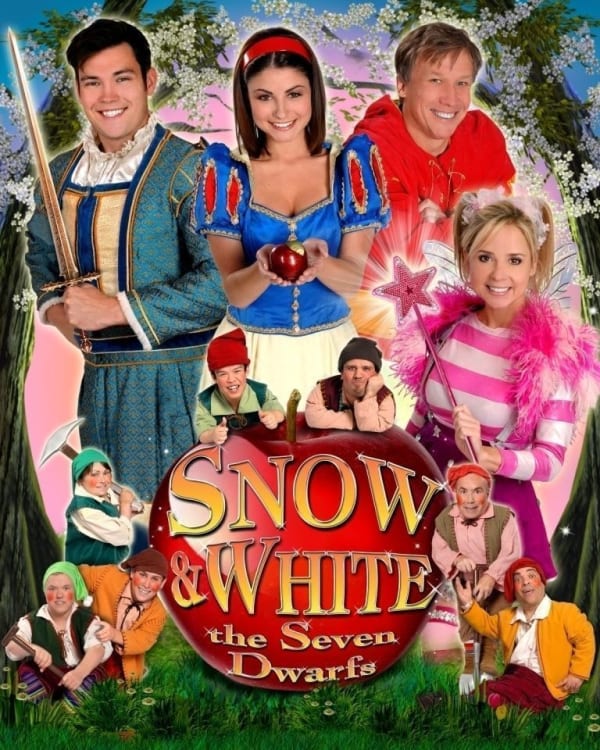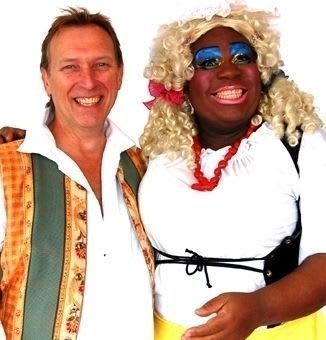 It's hard to believe that there are only two Pantomime News Updates left for 2012. After September and October's blogs we'll be bringing you weekly pantomime interviews before setting off to review the season which this year starts on Thursday 22nd November.
2012 has been a year of grand celebrations. As well as being the bicentenary of Dickens, the Queen celebrated her diamond jubilee and we're currently all relaxing from the Olympics before the Paralympics commences on 29th August. Indeed, those of you who watched the Olympics Closing Ceremony may have heard a familiar panto voice as Andy Collins warmed up the crowd. This year he'll be appearing in Aylesbury as Smee alongside Steven Serling's Hook and Russell Grant's Roger the Cabin Boy. They will be joined by Matt Brown as Starkey and Adam Pettigrew as Peter, a role Jennifer Ellison will play in Bromley with Gemma Hunt as her Tinker Bell. In Hayes Neal Wright is set for comedy capers as Smee alongside Adam Woodyatt's Hook and in Basildon Peter Pan will fly into the Towngate Theatre with Simon Fielding directing and starring in his sixth pantomime for the venue.
The character of Peter Pan is traditionally costumed in a green tunic and tights, not too dissimilar to English legend Robin Hood. This year the title is enjoying popularity at a number of venues throughout the UK, including the York Theatre Royal, which earlier this week announced that due to appearing in Matilda, regular panto Villain David Leonard will be absent from this year's panto proceedings. Robin Hood and his Merry Mam's cast includes Berwick Kaler as Mrs Hattie Hood, Martin Barrass as Geoffrey Hood, Suzy Cooper as Maid Marian, Sian Howard as Lady Hamalot and Broomhilda, AJ Powell as Ice Blundell, Vincent Gray as Robin Hood, Jamie Harris as Butch the Miller's Son and Jonathan Race as Sheriff Hutton. In Newcastle, Janie Mackenzie takes the title role, whilst Maxie Peters drags up as Nitty Nora and Steve Wraith turns wicked as the Sheriff. In Newport, Keiron Self will appear as Much the Miller with Lee Mengo playing Dame Dotty, Richard Elis the Sheriff of Nottingham and Torchwood star Daniel Llewelyn-Williams Robin Hood himself. Newport's Robin Hood will be written and directed by Richard Gauntlett, who has a busy year ahead of him as he is also writing Beckenham's Sleeping Beauty, Hull Ice Arena's Snow White and the Seven Dwarfs on Ice and Norwich Theatre Royal's Aladdin, which he'll also direct and play Widow Twankey in.
At the Sands Centre, Carlisle, Robbie Dee will take to the stage as the merry Widow with Lloyd Warbey and Gareth Oliver as her sons Aladdin and Wishee Washee. In Crawley the wickedest of wizards Abanazar will be played by Richard Grieve, with Les Dennis announced as the theatre's Twankey. Noel Sullivan has been cast as Aladdin in the Hawth Theatre's production with Helen Kurup playing her second Princess Jasmine having previously appeared in the role at the Camberley Theatre in 2009.
The most famous of all princesses, however, has to be Cinderella, a role Gemma Rees will play in her first Imagine Theatre pantomime at the Crewe Lyceum later this year. The rags to riches maiden will also be played by Natasha Hamilton in Southport, whilst her best friend Buttons is played by Dean Gaffney in Clacton upon Sea. Chris Simmons will play the cheeky chappy in the Thameside Theatre, Gray's production alongside Gemma Bissix, who is one of many Fairy Godmothers announced this month. Joining Bissix in with the magical world of wand waving will be Denise Pearson in Milton Keynes, Jane McCarry in Dunfermline and Karen Dunbar in Glasgow.
The Leas Cliff Hall have announced fellow female-led narrative Snow White as their pantomime for 2012, whilst the Spa Centre, Leamington Spa welcomes back Mike Royce and Callum Roberts to its production. Nigel Peever and Kay Purcell will appear in the title in Doncaster, whilst Michael Neilson, Daisy Wood Davis and Bradley Clarkson join Gillian Wright and Jane Deane in the Capitol, Horsham's Snow White. Over in Ipswich, The Regent has announced that Sam Attwater, Sarah-Jane Honeywell, Sapphire Elia and Peter Duncan will appear in the tale of poisoned apples, magic mirrors and dwarves marking a busy year for the production's Muddles Peter Duncan. Much like Gauntlett, Duncan will also be involved in a number of pantomimes this season. Not only is he appearing and directing in Ipswich, he is also writing and directing Oxford's Dick Whittington.
Pantomime is a wonderful performance genre which affords its practitioners many opportunities to play and be inventive. Peter Rowe's rock 'n' roll pantos are now somewhat legendary and this year's extravaganza at the Clwyd Theatre will tell the tale of Dick Whittington and his Cat with plenty of rock meow-sic. This fusing of performance styles and genres has kept pantomime alive over the centuries and after the success of last year's Bollywood Cinderella, the Tara Arts Theatre in Earlsfield have announced this year's festive show as Dick Whittington goes Bollywood written by Hardeep Singh Kohli. In Middleton, Sarah Jayne Dunn, Steven Fletcher, Roy Brandon, Casey-Lee Jolleys and Matt Milburn will take to the stage in a more traditional version of the title, whilst Jamie Sheerman makes his Loughorough Town Hall debut as King Rat's sidekick Stinky in Imagine Theatre's production. And for those who like their pantomime a little bit on the naughty side, the Leicester Square Theatre will be serving up Dick! onstage between 29th November 2012 and 20th January 2013.
Worthing hasn't seen Dick Whittington for ten years and they will have a bit longer as this season The Wizard of Oz and Sleeping Beauty occupy their two theatres. At the Connaught Jon Moses from ITV's recent castnig show Superstar stars as Prince Valiant alongside Bobby Crush as Nurse Katy Cough-Drop and Hi-de-Hi's Nikki Kelly as the wicked Fairy Carabosse. Porthcawl's Sleeping Beauty will feature Vern Griffiths as Dame Nanny Norah, Jessica Batty as Azuriel/Belle and Aled Herbert as Fusspot / Slim, whilst in Boston Gabrielle Bradshaw plays the Villainess for Polka Dot Pantomimes. In York, the title is also set to grace the stage of the York Opera House where Syd Little will celebrate his 70th birthday playing King Egburt the Umpteenth in his third pantomime at the venue.
Pantomime writers have often looked at ways to re-boot pantomime narratives, such as the recent spate of Robinson Crusoe and the Caribbean Pirates. Back in 1900, for instance, J Hickory Wood and Arthur Collins merged pantomime titles to create The Sleeping Beauty and the Beast for Drury Lane, but just the Beauty and the Beast part will be on offer at the Princes Hall this year where Aldershot favourites Robert Hopkins and Donovan Christian Cary return in the roles of Wally and Dotty Dolittle.
Jack and the Beanstalk hasn't been seen in Aldershot since 2001, but this year plenty of venues are embracing the vegetable tale. Over the past month Qdos has announced that Ken Morley, Nigel Ellacott and Niki Evans will join Sherrie Hewson and Keith Harris in the title at Wolverhampton, whilst Shireen Jordan joins Julian Clary, Nigel Havers and Lee Mead in Southampton. In Windsor, Britt Ekland and Anita Harris return to the Theatre Royal to join now regulars Kevin Cruise and Stephen Blakely, who this year directs.
Most pantomime stories boast an animal or two and in addition to dear old Daisy the Cow, Jack and Beanstalk also boasts a golden egg laying goose, much like Priscilla in Mother Goose. At the Millfield Arts Centre, Edmonton, Mark Slowey has been announced in the title role ending his four year reign as Dame in Camberley, whilst in Watford Terence Frisch returns to play the Damsel in a Dress, fresh from last year's success as Dame Trott.
As we ebb ever closer to many shows' opening nights, Pantoland will soon begin to erupt with Press Launches. Most theatres have, by now, announced their casts and headliners but we are still waiting to hear from the Cambridge Arts Theatre, Oxford Playhouse, Hackney Empire, Bristol Hippodrome and New Wimbledon Theatre amongst others. However, although we're still waiting on these grand reveals, the coming months see a number of opportunities for aspiring performers to start their own career in Pantoland. Magic Beans Productions are offering four lucky people the chance to play Principal Boy and Girl at their pantomimes in Sevenoaks and Weymouth through their Panto Factor competition, whilst Spillers Pantomimes are on the search for a youngster to pre-record Tinker Bell for their show at the Rotherham Civic Theatre. If you want to audition for these roles, or perhaps know someone else who wants to be front or backstage during panto-time, then don't forget to check out our Panto Auditions and Technical Positions page for full details.
And just before I sign off for another month, get those diaries out for a very important date... Wednesday 5th December has been revealed as this year's Panto Day where Twitter will be abuzz with panto-related tweets and celebrations. For more information on Panto Day 2012 follow @panto_day or visit www.celebratepanto.co.uk.