Panto News: August 2013
Published: 1 September 2013
Reporter: Simon Sladen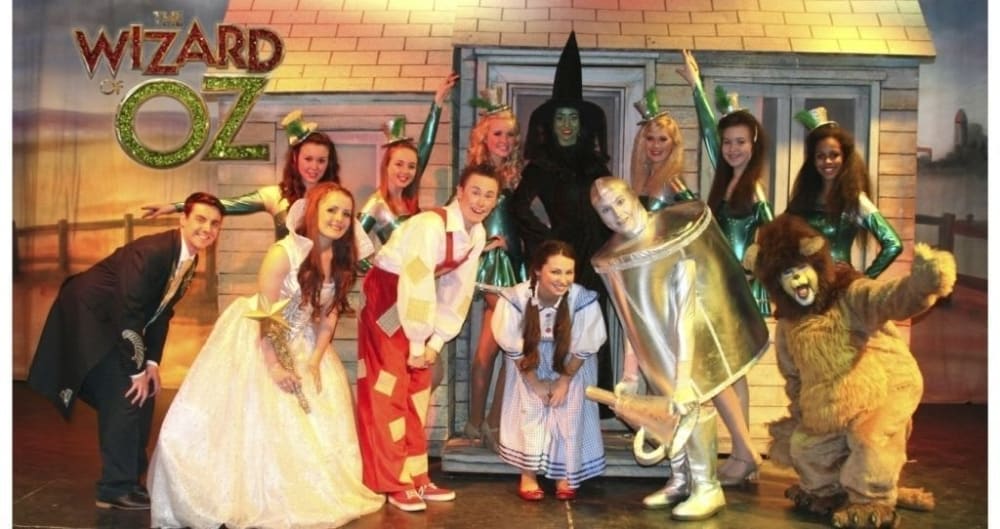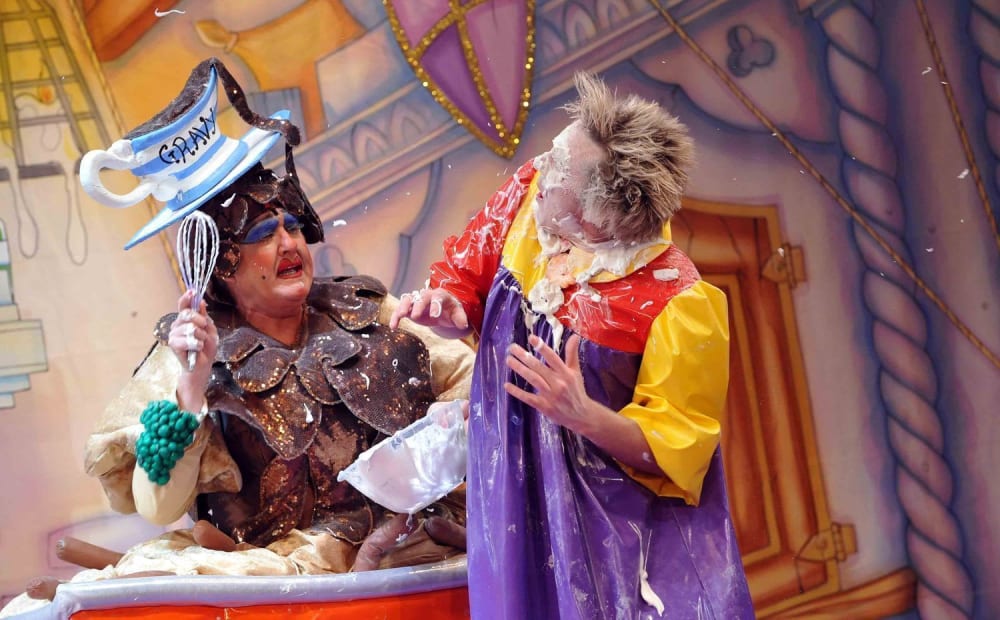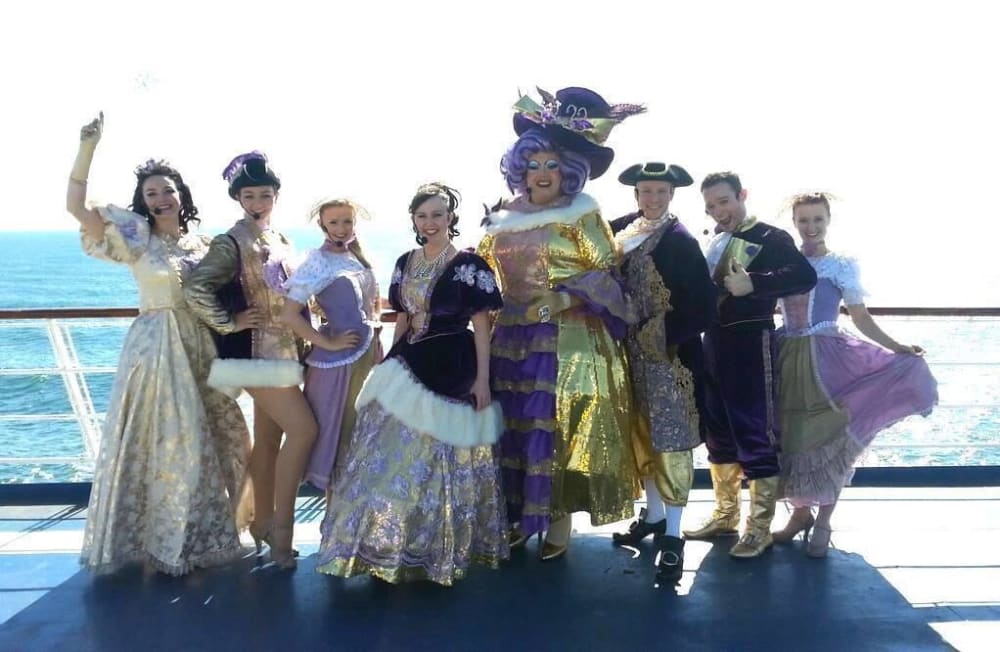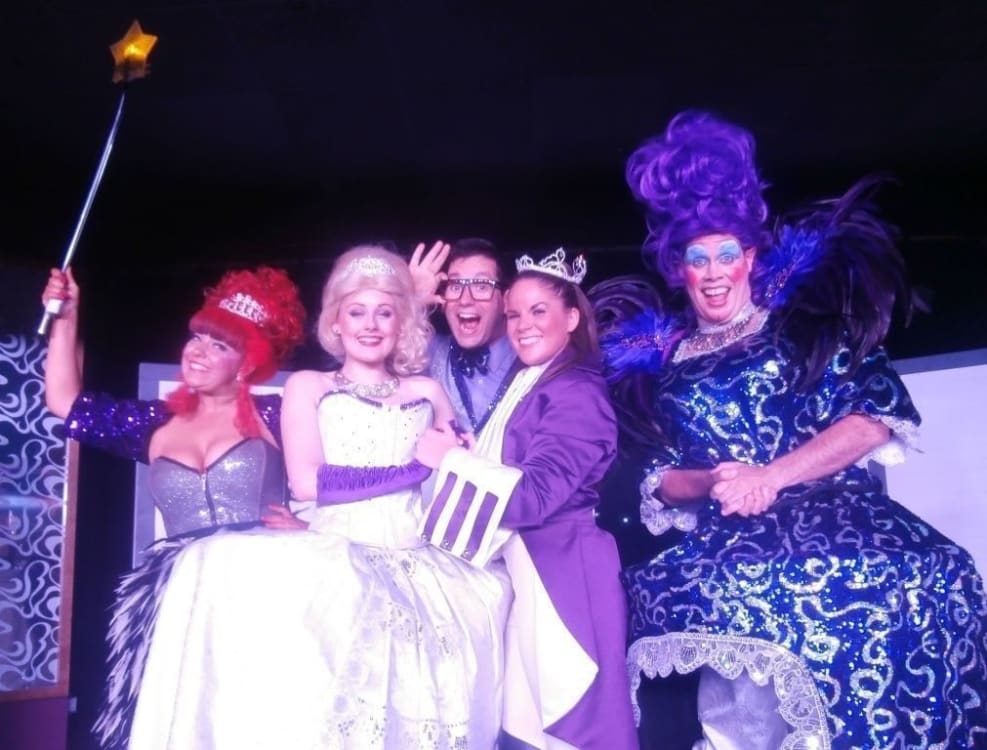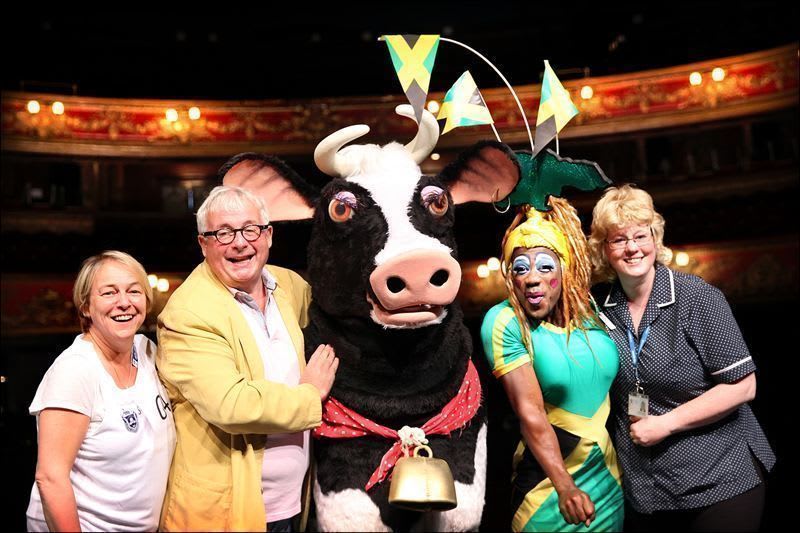 As students prepare to go back to the school as their summer holiday ends, the curtain has also come down on a number of summer season pantomimes across the UK.
This year has seen a number of summer pantomimes across the UK, with Boogie Management's Cinderella aboard the MV Bretagne performing to an international audience each day as it set sail between Portsmouth and St Malo. This is the fifth pantomime for Boogie Management aboard the Britannia Ferry and Cinderella completes its cycle of titles, which includes Jack and the Beanstalk, Dick Whittington and Aladdin.
With an international audience, audience participation presents its own problems and issues, but none so much as those at Butlins in Bognor Regis, where last month part of a woman's nose was bitten off during a performance of Jack and the Beanstalk! This was most certainly not part of the show, but just goes to prove the dangers of performing before a, in this case very, live audience.
Holiday Camp audiences can be some of the most lively and enthusiastic around and Bourne Leisure's latest Funstar recruits have been touring Haven Holiday Parks in Wales with their new panto-inspired musical Cinders. It might seem odd to see a pantomime in summer, but, as this year's Easter season proved, there is always an appetite for some traditional tomfoolery, silliness and slapstick. At Blackpool's North Pier, for example, The Wizard of Oz outsold every other summer show on offer this season.
Next year, Trio Entertainment will return to the North Pier with a brand new title for the summer season, but pantomime will also be seen further afield in summer 2014 as Lythgoe Family Productions has announced it is to produce Aladdin in Sydney after successfully starting a pantomime tradition at the Pasadena Playhouse in California, where pantomime is programmed to take over the stage every Christmas for the next decade.
With less than three months to go until the first festive pantomimes of 2013 open, not everything is set in stone yet. Danniella Westbrook will no longer be appearing at the York Barbican in Dick Whittington as she moves south to play Fairy in Southsea's Sleeping Beauty alongside Christopher Maloney's Prince and Lynne McGranger's Carabosse. Her original role of Queen Rat will now be played by Kim Taylforth in what will be Blue Genie Entertainment's second pantomime at the venue.
But it's not only performers who chop and change: producers and titles do too. With the news that the Weymouth Pavilion has been saved comes a new pantomime producer and title for this year's festive treat. Ron Martin Management and Born2Perform will produce Cinderella at the seaside venue with Lee Redwood starring as one of the production's Ugly Sisters as well as assistant directing.
There are new producers too for Barking's Broadway Theatre where Polka Dot Pantomimes take over after a string of in-house and co-productions. Jack and the Beanstalk is set to star Michelle Gayle as the Fairy, with Lynette McMorrough returning to Pantoland as Polka Dot's Fairy Godmother in Margate alongside Scott Wright's Prince Charming, a role Matt Milburn will play in Norwich for the Theatre Royal.
In Bristol, Suzanne Shaw takes on the title role at the Hippodrome alongside Louie Spence's Dandini and Andy Ford's Buttons, whilst in South Shields, Natasha Magee stars in the rags to riches role at the Customs House. 2013 will be the Customs House's first season without Bob Stott after he retired from playing Dame in 2012 and it will also be the theatre's first season without regular Comic Ray Spencer, who, although still writing and directing, has been forced to withdraw from performing due to a knee injury.
Stevenage regular Paul Laidlaw returns to the Gordon Craig Theatre to play an Ugly Sister alongside Dereck Walker. The dastardly duo will be joined by Gillian Wright as their Fairy Godmother, with the sinister sisters themselves becoming the focus of Òran Mór, Glasgow's pantomime, which has simply been announced as The Uglies.
If Cinderella wins the title of the most popular female-led pantomime narrative, Aladdin most certainly wins the prize for the most oft-produced male-led narrative. This year, Aaron Sidwell leads the cast as Aladdin in Dorking Halls's production of the ancient tale, whilst in Windsor Basil Brush joins Kevin Cruise and Stephen Blakeley at the Theatre Royal. Torchwood's Kai Owen dons a frock as Widow Twankey in Leamington Spa, with Hackney Empire regular Tony Whittle moving to Leicester to give his merry Widow at the De Montfort Hall in a production written and directed by Hackney regular Susie McKenna and produced by Imagine Theatre.
Imagine Theatre's Iain Lauchlan returns to the Belgrade Coventry with Craig Hollingsworth in Jack and the Beanstalk after last year's Sleeping Beauty, and in Ipswich Cloudland makes way for Neverland, where Jenny Jones, Chris Ellison and Lloyd Warbey star in Peter Pan at the Regent Theatre for Enchanted Entertainment.
Tom Lister joins Steve Royle's Smee as Hook in Blackpool Opera House's Peter Pan for UK Productions, which also stars The Voice's Jordan Lee Davies as the boy who never grew up and Hayley Kay as the Mermaid and Mrs Darling.
In Inverness, one of Scotland's favourite Comics, Arron Usher, stars as Muddles in Sleeping Beauty at the Eden Court Theatre, whilst in England, Jennifer Ellison gets set to graduate from Principal Girl to Wicked Queen in Milton Keynes Theatre's Snow White for First Family Entertainment.
Melissa Suffield takes on the title role in Trio Entertainment's touring production of the tale, whilst Ashley Emerson, Nigel Peever and Lincoln Hudson join Basildon regulars Simon Fielding and Sophie Ladds in this year's pantomime version of Rapunzel written by Brad Fitt.
But with pantomime still mainly a Christmas entertainment, what do our much loved panto stars do when they're not performing in one at Easter or summer? They teach others all about the art-form of course! School may well have been out for summer, but Pocket Panto's Darren Johnson, Jeremy Stroughair and Rebecca Little, who all met performing in pantomime at the Nottingham Playhouse around seven years ago, spent a week in Cheshire for their fourth annual pantomime workshop, which culminated in a performance of Dick Whittington, devised by the twenty seven- to sixteen-year-olds with whom they worked. Pantomime has a strong oral tradition and it is great to hear that the pantomime practitioners of today are inspiring and educating those of tomorrow.
The Nottingham Playhouse has played a central role in training pantomime practitioners, one of whom is Hackney Empire's Susie McKenna who played the Playhouse's Principal Boy for many years under the direction of Kenneth Alan Taylor. Both McKenna and Alan Taylor celebrate pantomime anniversaries at their respective venues this year: McKenna fifteen at the Empire and Alan Taylor thirty at the Playhouse, but earlier this month the Empire and St Joseph's Hospice had further reason to celebrate as they launched the Dame Dash in what is hoped to become an annual fundraising event. More information on how to get involved and help raise money for the two East End charities can be found on the Dame Dash web site. So if you're dame for a laugh and free on Sunday 27 October 2013, why not Trott on over to Hackney and get involved?