Panto News: August 2014
Published: 30 August 2014
Reporter: Simon Sladen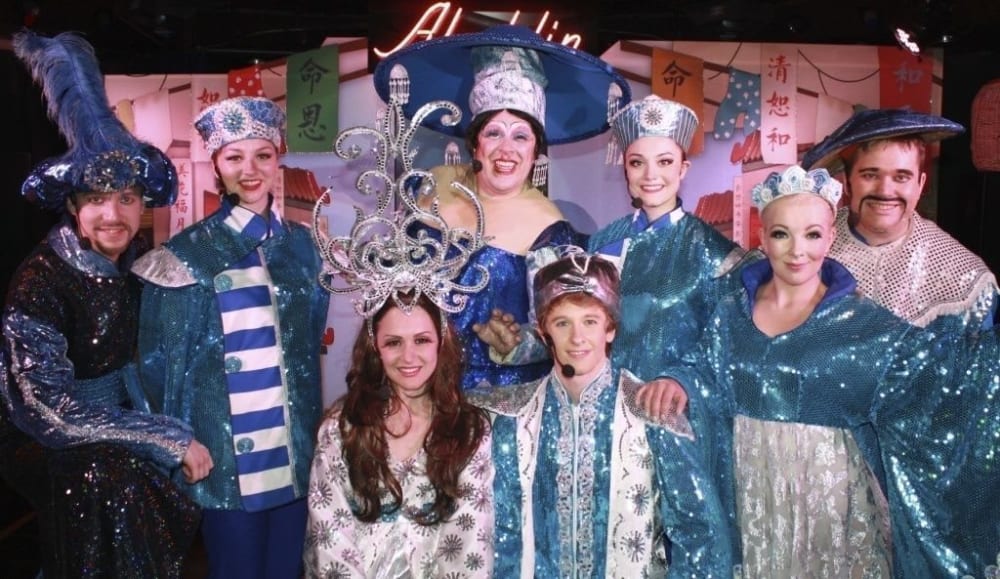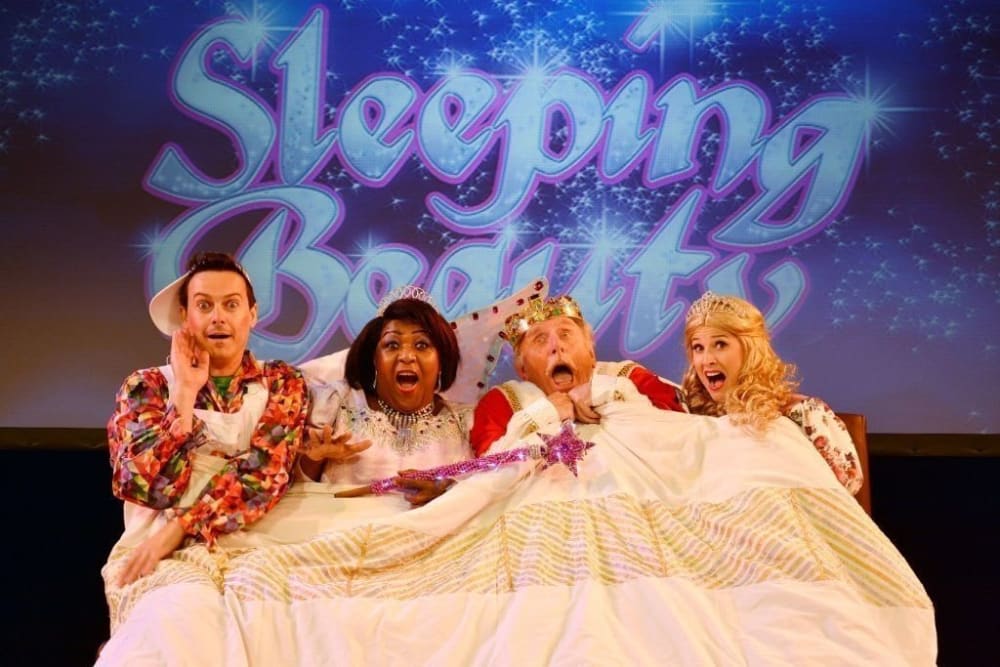 With the summer holidays over and summer pantomimes coming to an end, it's time to look back on another month's news from Pantoland.
August has been a quiet month for casting, heralding a year in which most theatres announced their headliners and top of the bill performers within the first half of 2014. This helps drive ticket sales and enables a second wave of publicity to occur around the pantomime launch, many of which are scheduled for September and October.
One pantomime that won't be planning its launch this year is that of the fire damaged Derby Assembly Halls, which has officially been cancelled after the local council failed to find an alternative venue. Ticket holders have been offered other Christmas productions and pantomimes in nearby towns and cities, but, with the added cost of travel on top of a family ticket price, it appears that many Derby citizens will seek alternative Christmas entertainment in the city this year.
Citizens of Sutton may find themselves in a similar position next year with news this week that the Secombe Theatre and Charles Cryer Studio Theatre are earmarked for sale after costing the council £482,000 a year to run and only generating £195,000 of income. According to the The Stage, annual attendance figures at the 340 capacity Secombe Theatre over 155 performances were 29,300, equating to around 86 sold out performances or an average capacity of 56%.
Although a 56% capacity figure should not herald the closure of a theatre, the lack of performances is a contributory factor when one considers that the theatre remained dark for over half the year and that some pantomimes themselves run for over 80 performances. With Wimbledon and Croydon a short journey away, Sutton audiences won't have too far to travel to find alternative Christmas entertainment on a larger scale.
Writing in "Oh Yes It Is!": A History of Pantomime, Gerald Frow remarks that the "most popular characters these days are the 'baddies'" and this month has seen a number of Villains announced, roles relished by performers who enjoy taunting the audience and eliciting boos from young and old alike. Chris Clarkson will play Gary le Gary Le Bold in the Roses Theatre, Tewkesbury's Beauty and Beast, whilst Joyce Falconer and Zoe Birkett take on the role of Carabosse in Sleeping Beauty at the Alhambra Theatre, Dunfermline and Churchill Theatre, Bromley.
Whilst Frow states Abanazar and the Demon King are the most popular of male Villain roles, his book published in 1985 does not reflect the ever-increasing popularity of Peter Pan, whereby Captain Hook is now one of the most sought-after of roles. Dean Gaffney will play the villainous pirate in Weston super Mare's first in-house pantomime under Park Theatres' new ownership, with Kevin Kennedy sailing the seas and conjuring boos at Norwich Theatre Royal.
Whilst Captain Hook may be a popular role for celebrities, Cinderella and Aladdin still remain the top two titles staged each season, aside from last year when they were temporarily knocked off the top spot by Jack and the Beanstalk.
2014 will see TOWIE's Abi Clarke and Waterloo Road's Reece Douglas play the Fairy Godmother and Buttons in Morecambe, whilst CBeebies presenter Alex Winters takes on the role of Cinderella's best friend at De Montfort Hall, Leicester in Imagine Theatre's second pantomime at the venue.
Winters is joined by stars of last year's Aladdin Rina Fatania as the Wicked Stepmother and Tony Whittle as an Ugly Sister, both Hackney Empire veterans. 2014's Cinderella will again be written and directed by Hackney's Susie McKenna and will also feature Kulvinder Ghir as Baron Hardup, Carly Thoms as Cinderella, Tania Mathurin as the Fairy Godmother, Eddie Elliot as Dandini and Oliver Brenin as Prince Charming.
In Belfast, Faye Tozer, Jimmy Tamley, Jayne Wisener and May McFettridge star in the Grand Opera House's Aladdin, whilst in Southsea Jade Ellis and Phil Randall join the cast of the Kings' panto as Genie and Widow Twankey.
This year's Kings pantomime will feature two Dames in the form of Widow Twankey (Randall) and the Empress of China (Christopher Marlowe) and inverts the usual male/female binary of Immortals with Ellis as the Genie of the Lamp and Marcus Patrick as the Genie of the Ring. Pantomime offers infinite possibilities and it is good to see new casting configurations evolve season after season to keep the genre fresh and exciting.
Keeping pantomime fresh and exciting is something pantomime practitioner Andrew Pollard takes very seriously, writing entirely new scripts for his shows produced at the Watford Palace Theatre, Salisbury Playhouse and Greenwich Theatre.
This year's version of Sleeping Beauty at Watford will feature familiar faces Jill McAusland (Princess Rose), Terence Frisch (Dame Donna Kebab), Sheena Patel (Good Fairy Fashionista) and Erica Guyatt (Wicked Fairy Arachnia), with Walter Van Dyk (King), Obiama Ugoala (Prince Alexander) and Andro Cowperthwaite (Darnit the Dog) joining the Palace panto for their first season.
Another practitioner driving the genre forward in the 21st century is Johnny McKnight, who writes, stars in and directs this year's Tron panto Miracle on Parnie Street. Alternative titles are increasingly being embraced by theatres annually and this year will see Clapham's Theatre 503 stage its first pantomime, Cinderella and the Beanstalk.
Other titles to have been announced this month include Shone Theatre Ltd's The Wizard of Oz starring Ashleigh and Pudsey as Dorothy and Toto and Magic Beans Pantomimes' The Pirates of Treasure Island starring Jasette Amos (Witch of the Water), Robert Pearce (Mrs Smollett) and Ant Payne (Silly Billy Bones), but panto fans will have to wait until Easter 2015 to see these shows when they embark on national tours.