Panto News: July 2012
Published: 22 July 2012
Reporter: Simon Sladen
At the end of last month @QdosPantomimes tweeted 'Just under 4 months until our first #panto opens... #justsaying' which got me thinking about the facts and figures of the season ahead.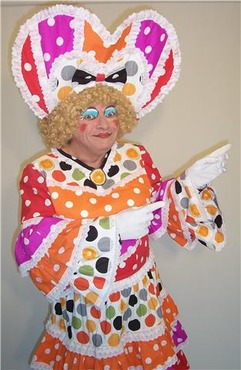 With 24 productions to its name, Qdos holds the accolade of being the world's largest pantomime producer of 2012, with Paul Holman Associates taking second place with their 13 pantomimes. Qdos also holds the record for this year's pantomime with the greatest number of performances; where in Newcastle Clive Webb, Danny Adams and Chris Hayward will perform Aladdin 89 times. However, in terms of the longest run, Ipswich's New Wolsey Theatre wins with their production of Sleeping Beauty opening on 22nd November 2012 and closing on 26th January 2013.
There are a number of incredibly short runs this year and excluding touring pantomimes' day residencies at theatres, Harpenden Public Halls's Dick Whittington will play for only 8 days in total, with Qdos's Cinderella at the Cliffs Pavilion, Southend-on-Sea running for only two weeks.
This year's pantomime season begins on the 22nd November 2012 when Robin Hood and Sleeping Beauty open at the Greenwich Theatre and New Wolsey, Ipswich respectively and will end on 3rd February 2013 with Cinderella in Bradford.
This year's most performed title looks set to be Cinderella, accounting for 22% of the season, followed by Aladdin (15%) and Jack and the Beanstalk (12%). Interestingly Snow White, Peter Pan and Sleeping Beauty tie for fourth place with 11%, relegating Dick Whittington to fifth place (7%). Little Red Riding Hood, Puss in Boots, Robinson Crusoe and Rapunzel constitute the least performed titles with only one production each and it is a surprise to find that Goldilocks and the Three Bears has yet to be announced for any theatre this festive season.*
With most pantomimes having announced their title at least, we are still waiting for some to reveal who their big star will be. First Family Entertainment is yet to reveal who will grace the stage in Bristol and Wimbledon, whilst Qdos is keeping their Crawley production of Aladdin very secret for the moment. Pantoland is also waiting to hear from regional venues that produce their own pantos, such as the Salisbury Playhouse, Watford Palace, Oxford Playhouse, Hackney Empire, Theatre Royal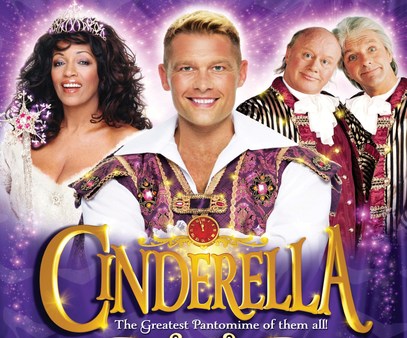 Stratford East and Arts Theatre Cambridge, amongst many others. However, keeping with this month's facts and figures theme, the yet-to-announce productions account for around only 2% of the season, so we already have a very good view of what's to come.
Although we're still waiting on that final 2% of the season, over the past month pantomime producers and theatres have been busy announcing yet more names for 2012, which is shaping up to be a great season indeed.
Philip Meeks and Andy Jones will star alongside Linda Lusardi and Sam Kane in Sleeping Beauty in Darlington, which as a title accounts for 12.5 % of Qdos's 2012 season. In Bournemouth, Asa Elliot will play the Prince in UK Productions's version of the title and in Coventry Iain Lauchlan returns to the Belgrade Theatre as Dame, after an absence of five years and having appeared at the venue twelve times during the 1980s and 1990s. Martyn Knight will return to Eastbourne for another year for Jordan Productions with Bernie Nolan, whilst Paul Tate joins sister Maureen Nolan in Sleeping Beauty at the Palace Theatre, Redditch.
As the most popular of titles, Cinderella accounts for 40% of First Family Entertainment's 2012 season. This year's Cinderella at the Liverpool Empire will see Liz McClarnon in the title role, with Coleen Nolan starring as her Fairy Godmother. Having played with alternative casting in their 2007 Brighton production when Kim and Aggie (How Clean is Your House?) constituted the Ugly Sisters, Liverpool's production will see Pete Price and Pauline Daniels appear as the gruesome twosome, a male / female Ugly playing duo, the likes of which has not, to my knowledge, been seen since Yootha Joyce and Brian Murphy played Mildred and Georgina in the London Palladium production of 1976 mirroring their TV series's name George and Mildred.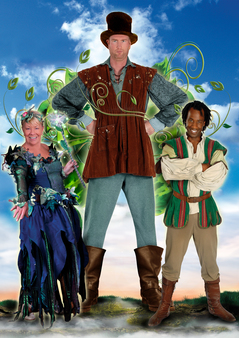 Having both appeared in Cinderella last year in Canterbury and Cambridge, John Partridge and Sheila Ferguson will be united in the title at the Theatre Royal Nottingham for Qdos, whilst Peter Piper and Carly Day join Shane Ritchie's Buttons in Southend. Bobby Davro returns for another year at Northampton, this time alongside Denise Welch as the Fairy Godmother, a role Anne Charleston will also play in Fareham. Over in Redhill Daniel Boys is set to play Prince Charming for Paul Holman Associates, whilst the Broadway Theatre, Catford welcomes Andrew Haydon Smith as their Buttons.
As popular as Sleeping Beauty and Snow White this season, Peter Pan has caught up with its older title rivals where in Manchester Tam Ryan returns for his third season at the Opera House as Smee. Chris Ellison will play Hook at Rickmansworth with Louis Emerick playing the role in Buxton with Glen Davies as his sidekick.
Second most popular title Aladdin will see David Ashley and Nick Barclay join Keith Chegwin in the Wyvern Theatre, Swindon's production, a title which, curiously, UK Productions are not staging this year. Jordan Productions's version of the title at the Kings Lynn Corn Exchange will star Ian Marr as Widow Twankey whilst Richard Hay plays Twankey's son Wishee Washee at the Leatherhead Theatre. In Guildford, the Yvonne Arnaud has announced the return of regulars Peter Gordon, Royce Mills, Jamie Brook and Emma Thornett who will play Emperor, Widow Twankey, PC Pongo and Aladdin, roles they all played in 2008's Aladdin at the theatre. They will be joined by Kit Hesketh-Harvey as Abanazar, Susie Blake as the Genie and Joe Allen as Wishee Washee.
Although First Family Entertainment has only produced Jack and the Beanstalk twice in a total of eight panto seasons, the title is still very popular with other producers. Charlie Dimmock will play Fairy Organic in Chesterfield alongside Rik Gaynor for Paul Holman Associates, whilst in Croydon 7ft, 7.56 inches tall Neil Fingleton will be joined by Laila Morse (EastEnders), Sid Sloane (CBeebies), Quinn Patrick, Herbie Adams, Jay Worthy and Gemma Sutton. This Jack will be staged by Evolution Productions, who are also staging the title in Shrewsbury where one third of the pantomime's tickets have already been sold.
For UK Productions, Snow White accounts for 37% of their season where in Basingstoke Ian Good will play the Nurse. In Broxbourne Snow White constitutes Paul Holman Associates' only production of the title for which the X-Factor's John Wilding will play Prince with Lee Ross and Michael Otton as his fellow cast members.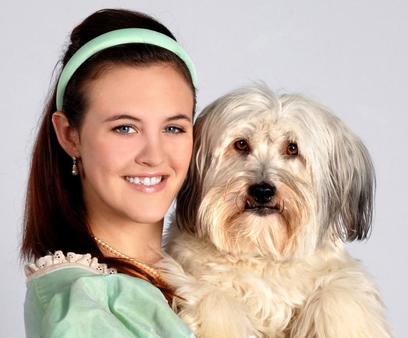 In other casting news, Brian Capron is to star as the Sheriff of Nottingham in Stevenage's Robin Hood, whilst fellow Corrie-star Eric Potts joins Britain's Got Talent's Ashleigh and Pudsey, not forgetting Stephen Mulhern, in Dick Whittington at the New Victoria Theatre, Woking.
To this date, Jack Tripp has been the only person to have been awarded an MBE for services to pantomime. However, with graduation ceremonies currently taking place across the UK, two of Pantoland's citizens have been recognised by Universities for their work and contribution to the Creative Industries. Pantomime producer and 'King of Pantomime' Paul Elliott has been made an Honorary Fellow of the Arts University College, Bournemouth, whilst the Hexagon, Reading's regular panto Comic Justin Fletcher received an honorary degree from Reading University.
Someone who deserves an award for the most consecutive appearances at the same theatre during subsequent panto seasons would have to be Bob Stott. As Dame Dotty, Stott has appeared in each and every pantomime at the Customs House, South Shields for the last 37 years and has announced that this year's Dick Whittington will be his last. Speaking to the Shields Gazette, he said, "It's time that another Dame was given the opportunity to put his mark on it," adding, "I believe our bodies have a built-in alarm signal that tells you, instinctively, that it is time to move on, and I have trusted that instinct many times in my life, and I do so now. I know I will miss it—and I hope it misses me." With Stott retiring, his 'Dame of Pantoland' title is handed to Berwick Kaler, who this year performs his 34th Dame for York Theatre Royal in Robin Hood and his Merry Mam.
As ever, if you want to appear in pantomime this season, then make sure you visit our Panto Auditions and Technical Positions 2012 page, which includes full listings of panto babes and juvenile ensemble auditions, as well as performing and back stage opportunities.
Photos: Paul Tate in 'Sleeping Beauty' at Palace Theatre, Redditch; Sheila Ferguson, John Partridge and The Grumbleweeds in 'Cinderella' at Nottingham Theatre Royal, Laila Morse, Neil Fingleton and Sid Sloane in 'Jack and the Beanstalk' at Fairfield Halls, Croydon; Ashleigh and Pudsey in 'Dick Whittington' at New Victoria Theatre, Woking (credit: Paul Clapp of Lime Light Studios).
*These figures derive from a survey of 178 pantomimes to be presented in Britain during the 2012 season