Panto News: June 2014
Published: 29 June 2014
Reporter: Simon Sladen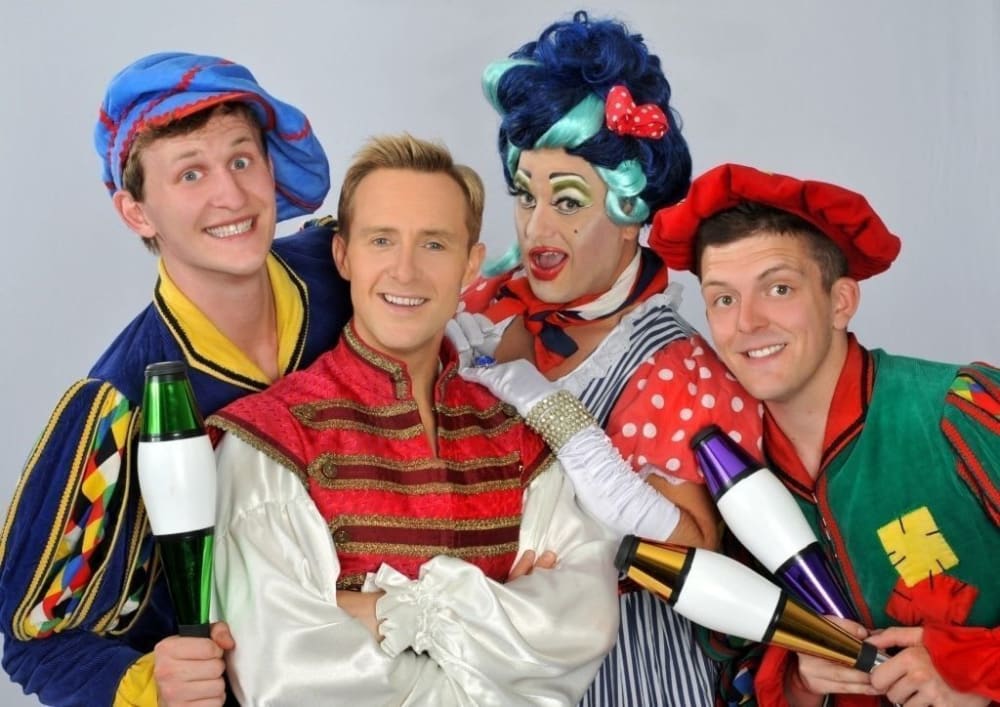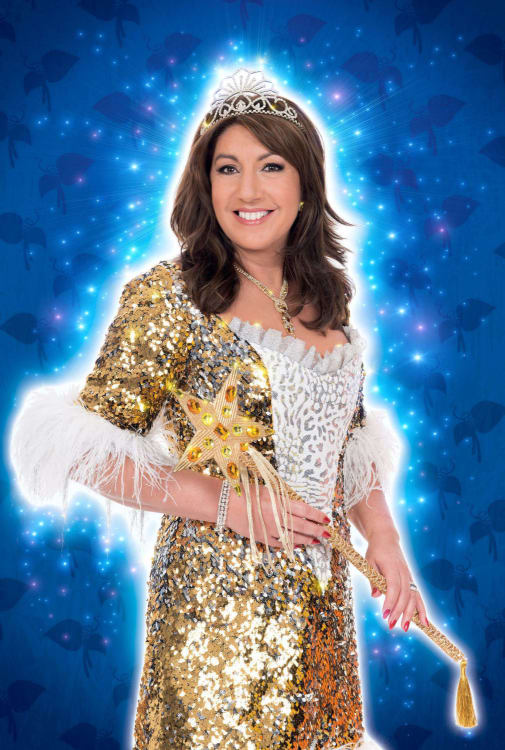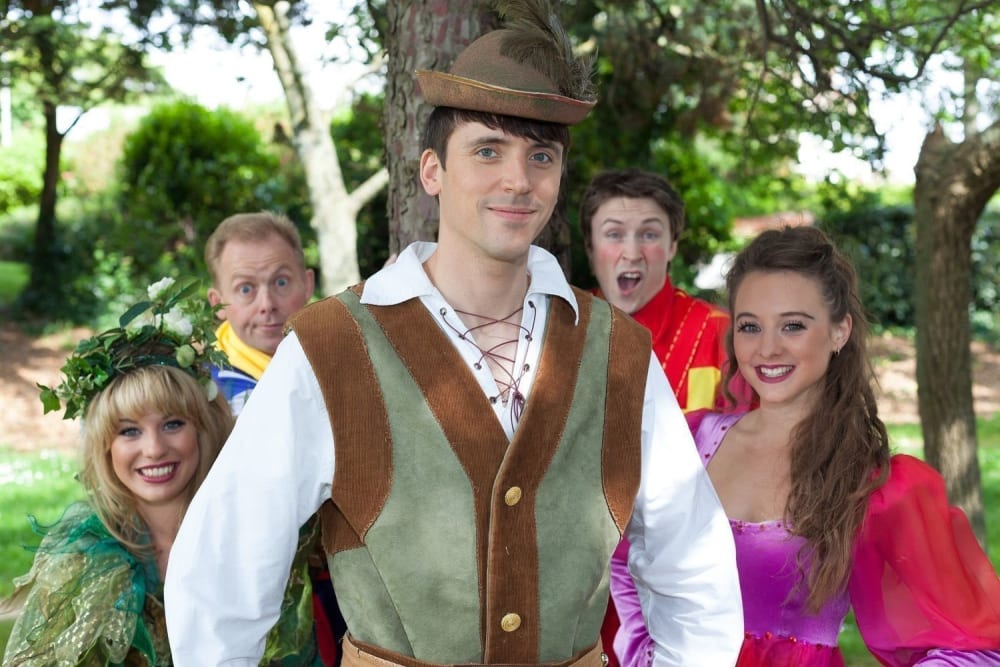 Now that the longest day has well and truly gone, panto season is closer than ever. This year's panto season is set to begin on 15 November when Aladdin takes to the stage at the Oldham Coliseum and will end on 2 February when Jack climbs his beanstalk for the last time at the Birmingham Hippodrome.
Often billed as the biggest pantomime in the world, this month saw the cast of the Birmingham Hippodrome's production revealed. Jane McDonald will headline Jack and the Beanstalk as the Enchantess, heralding another performer making her pantomime debut for Qdos at the Hippodrome in the Immortal role after Gok Wan and Lynda Bellingham. Duncan James of boyband Blue will play Jack, with Chris Gascoyne joining the cast as Fleshcreep alongside Gary Wilmot as Dame Trot and Matt Slack and Paul Zerdin as Simple Simon and Silly Billy.
With the Hippodrome having announced its cast, all eyes are now on the New Wimbledon Theatre and Hackney Empire, both of which have yet to reveal any information about who might take to their stages this year. First Family Entertainment has placed some big names at the SW19 venue since Pamela Anderson, Dame Edna Everage and Priscilla Presley, and, with Hackney Empire presenting Mother Goose this Christmas, rumours are rife about whether Clive Rowe will return after a three season absence from the theatre.
But before we reach the Christmas season, summer season is just around the corner. Productions of Aladdin and Cinderella will run at Haven Holiday camps, with Jack and the Beanstalk playing at Butlins holiday resorts across England. Blackpool Pier offers up Cinderella as this year's summer treat with the Weymouth Pavilion set to present its first ever summer panto Pirates of the Pavilion. Celebrating another seafaring season, this year Boogie Management present Aladdin on the MV Bretagne as it sails between Portsmouth and St Malo, France until 3 September.
Since Disney's Pirates of the Caribbean burst onto our screens in 2003, pirates have been taking over pantoland, with Robinson Crusoe returning to the stage complete with his own set of Caribbean pirates thanks to Qdos Entertainment. But perhaps the most famous pirate of them all is Captain Hook, a role Michael Neilson takes on this season in Shrewsbury alongside Brad Fitt as Mrs Smee. Over the past two seasons, Peter Pan has embraced Dames and 2014 will see a whole host of Mrs Smees including at the Royal and Derngate, Northampton where Ceri Dupree will be reunited with Joe Pasquale.
Dame-less productions do still exist and include Southborough's Pan, featuring Go!Go!Go!'s Carl Tracey and Gemma Naylor as Peter and Wendy, Tom and Amanda Swift as Smee and Mrs Darling and Keith Higgins as Starkey. In Milton Keynes, Bradley Walsh returns to play the comic pirate alongside David Badella (Hook) and Flawless (Pirates), who team up for a second season after last year's Aladdin for First Family Entertainment in Wimbledon.
This year, First Family Entertainment will present Aladdin at the Liverpool Empire with Claire Sweeney as the Genie and Ray Quinn in the title role. In Hastings, One from the Heart has announced that Ben Watson will return to the White Rock Theatre as Wishee Washee, whilst in Peterborough Alison Hammond dons the Genie robes at the Cresset Theatre.
Many a magical Immortal has been announced this month, with TV chef Rosemary Shrager, Strictly Come Dancing's Camilla Dallerup and Emmerdale's Suzanne Shaw appearing as Fairy Godmothers in Horsham, Chesterfield and Aylesbury. Also fluttering their wings this season are Crissie Rock in Stockport, Niki Evans in Wolverhampton, Melanie Waters in Bath and Anita Harris in York.
Cinderellas announced this month include Holly Brewer and Dani Harmer in Aylesbury and Bath, with this month's Princes being revealed as Andrew Derbyshire (Aylesbury), Keith Jack (Horsham) and Asa Elliott (Chesterfield). Andy Collins, Jon Monie and Gary Damer play best friend Buttons in Aylesbury, Bath and Stockport, with Ted Robbins and Tom Owen starring as Baron Hardup in Stockport and York.
If Cinderella is the most popular female-led narrative, Snow White is most certainly second. This season sees Jeff Brazier, Jon Moses, Steve Leeds and Matt Lapinskas play her dashing Prince in Grays, Lowestoft, Harpenden and Sunderland, with Denise Nolan joining Moses to play the Marina Theatre's Wicked Queen for Paul Holman Associates.
In Redhill and Whitley Bay, Cheryl Fergison and Jeremy Edwards also prepare take on the villanous roles of Witch Guillotine and Gaston in Beauty and the Beast, with Phil Butler and Ian Billings starring as Hugo Le Gaff and Professor Crackpot in Telford whilst Simon Bashford, Neil Wheatley and Abigail Welford reunite for another season at the Harlequin Theatre, Redhill.
Returning to the Lyceum Theatre, Sheffield's resident Dame, Damian Williams, stars as Sarah the Cook in Dick Whittington, a title not staged by Evolution Productions since 2006. Set to join him are Samantha Womack (Fairy Bowbells), Andy Day (Captain), John Barr (King Rat) and Jo Parsons (Dick Whittington).
Other Dames to have been announced this month include Peter Brad-Leigh as Nurse Nellie in Robin Hood and the Babes in the Wood at the Grove Theatre, Dunstable for Magic Beans Pantomimes and Dean Park as the Nurse in Ta-Da Productions' Sleeping Beauty at the Alhambra, Dunfermline.
In Liverpool, My Big Fat Gypsy Wedding dressmaker Thelma Madine is set to make her pantomime debut as the Fairy in the Epstein Theatre's production of Jack and the Beanstalk, with Bucks Fizz's Cheryl Baker and Mike Nolan starring in the beanstalk tale in Folkestone.
With so many pieces of the casting jigsaw now falling into place, we're also starting to see the first images from the season's many pantomime launches. This month we've received shots from Wolverhampton's Cinderella, Canterbury's Aladdin, Maidstone's Snow White and Poole's Robin Hood starring Ed Petrie, Patrick O'Kane and Tom Bright.
For those who can't wait for the summer season to begin, next week The Theatre, Chipping Norton will add to the panto tally as it creates a special panto from scratch in only 48 hours to celebrate the theatre's 40th anniversary. Summer Panto Chaos is scheduled for 4 to 5 July and will see many familiar faces take to the stage for the two-day jamboree.
The UK's summer is of course Australia's winter and, whilst Summer Panto Chaos reigns in Chipping Norton, Snow White takes to the stage of the State Theatre, Sydney produced by Bonnie Lythgoe and starring Cliff Richard as the Mirror Enchanted alongside a whole host of Australia's top talent. Having already introduced pantomime to a number of cities in America, Lythgoe looks set to do the same in Australia as her global pantomime empire grows.