Panto News: May 2013
Published: 25 May 2013
Reporter: Simon Sladen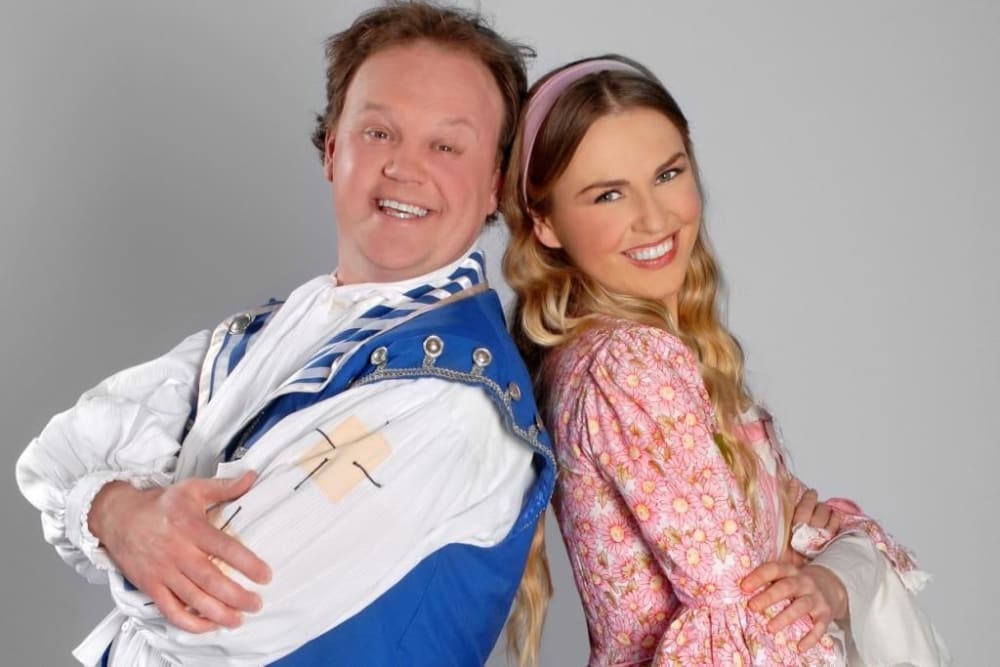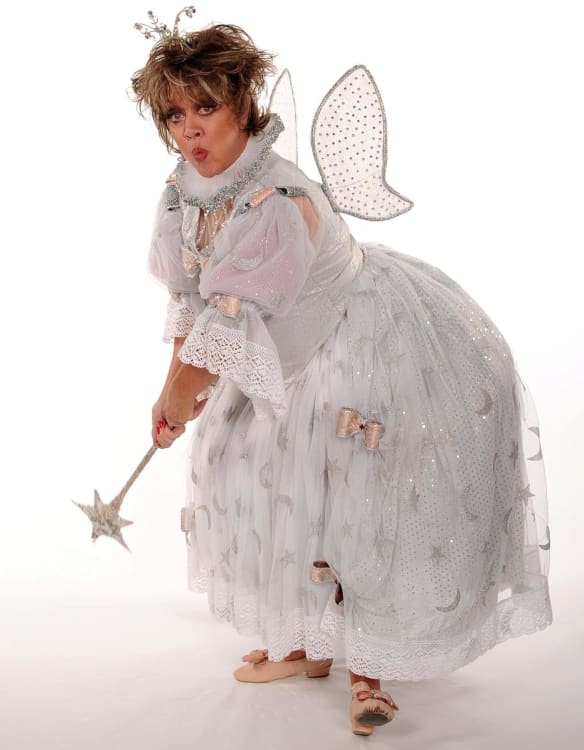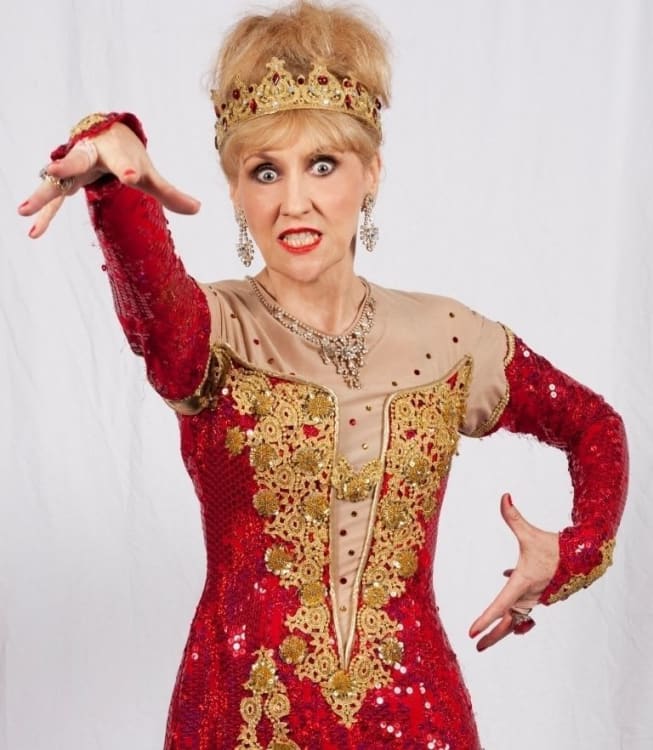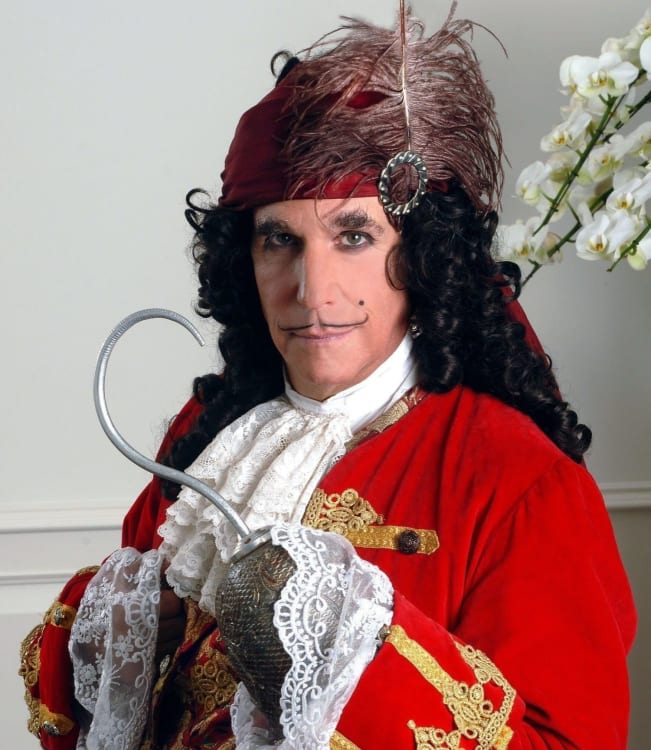 An important month for the reveal of many pantomimes' headline acts, May 2013 will also be recalled as a month for remembering some of Pantoland's finest.
On Monday 27 May, the King's Theatre, Glasgow will reveal a pair of cast bronze boots in memory of one of the greatest Scottish pantomime stars ever to have graced the stage; Gerard Kelly, whilst earlier this month the Birmingham Hippodrome paid tribute to 'Mr Pantomime' Ian Sandy with Sunday Night at the Birmingham Hippodrome.
May also saw the passing of much loved pantomime Dame Douglas Mounce, who sadly lost his battle with cancer having played in 27 pantomime seasons and we also said goodbye to Hi-de-Hi's Paul Shane, who appeared in numerous pantomimes throughout his career.
As summer ebbs ever closer, most theatres have now announced their headline acts, making May a bumper month for news. With season brochures and web sites updated, ready for autumn / winter booking, there are very few theatres yet to release information about their 2013 pantomime and who will star in it.
Once upon a time, Drury Lane was the place to go for the UK's biggest pantomime, which in turn succeeded its pantomime crown to the London Palladium. In recent times, the UK's biggest pantomime can be found at the Birmingham Hippodrome where it is presented by the world's largest pantomime company Qdos Pantomimes. Every year the team tries to top the previous season's offering and this year's Snow White, not seen at the venue since Lily Savage's panto debut in 1999, might take some beating for years to come.
Snow White's cast features Paul Zerdin as Muddles, John Partridge as the Prince, Matt Slack as Oddjob and Stephanie Beacham as the Wicked Queen. In his pantomime debut, Gok Wan will play the Spirit of the Mirror, ready to deal out fashion advice galore, whilst Gary Wilmot appears in his first ever Dame role.
Qdos's and perhaps the UK's most famous Dame, Christopher Biggins, will spend this Christmas in Hull for the company with Orville the Duck and Keith Harris in Jack and the Beanstalk, whilst Mike Doyle joins Julian Clary in the title in Cardiff. John Barrowman and the Krankies return for their fourth year in Dick McWhittington at the SECC, Glasgow, whilst at the Crewe Lyceum, the Grumbleweeds join Adam Woodyatt for Qdos's first season at the venue in Peter Pan.
Qdos may be celebrating their first season at the Lyceum, much like Wan at the Hippodrome, but 2013 will mark 20 years since Billy Pearce first appeared at the Alhambra, Bradford. 2013's Aladdin features Pearce in the title role and will see Chico playing the Slave of the Ring, whilst Philip Meeks and Phil Corbitt join the Chuckle Brothers in Darlington's version of the tale.
Liam Mellor is set to join Kevin Johns's Mrs Smee and Jimmy Osmond's Hook at the Swansea Grand, whilst in Aberdeen, Elaine C Smith, Alan McHugh and Jordan Young are reunited for their fifth year in Cinderella, along with Barbara Rafferty who plays the Wicked Stepmother.
Joe McElderry will make his pantomime debut as Prince Charming in Hayes, whilst Lynda Bellingham gives her Fairy Bowbells to Hastings. Ceri Dupree and Lucy Evans join Joe Pasquale in Wolverhampton's Sleeping Beauty, which originated just down the road at the Birmingham Hippodrome in 2009 and Kathryn Rooney and Andrew Ryan, stars of last year's Hippodrome pantomime Robinson Crusoe, will spend this season in Southampton as almost the entire cast, including Brian Conley and Lesley Joseph, transfer to the Mayflower.
Since 2005, First Family Entertainment have introduced some big American names to British pantomime, often launching their panto career at the New Wimbledon Theatre; their flagship venue. Having played Hook at the theatre in 2006, this year Henry Winkler aka The Fonz appears in the role for the fifth time at the Richmond Theatre, whilst Richmond's Carabosse of 2010 Anita Dobson takes a trip to Aylesbury for Sleeping Beauty with Waterside regulars Andy Collins and Holly Brewer.
Justin Fletcher joins First Family Entertainment for his first season with the company in Woking as Buttons alongside Zoe Salmon's Cinderella and although most of First Family Entertainment's venues have announced at least one name, as usual, all eyes are on Wimbledon. Just who will top the Fonz, the Hoff, Pamela Anderson, Dame Edna and Priscilla Presley in this year's Aladdin?
Although First Family Entertainment are often thought of as the second largest pantomime producer in the UK, Paul Holman Associates holds that accolade in terms of number of pantomimes produced.
This season, Don Maclean plays Dame Trott in Jack and the Beanstalk at Derby LIVE, whilst Charlie Dimmock joins the cast as Worthing's Fairy Organic. Ian Billings returns to direct and star in Telford's Aladdin with Phil Butler in the role of Wishee Washee and Barrie North as Widow Twankey and Andy Scott-Lee takes on the title role in Broxbourne. Jonathan Ansell appears in Sleeping Beauty in Rickmansworth and after a successful season in Derby as Peter Pan, George Sampson stars in Weston-Super-Mare's Jack and the Beanstalk, whilst in Lowestoft, Amanda Barrie's Fairy Godmother is joined by Mike Newman Jnr and Ugly Sisters 'Lav and Lou'.
UK Productions was founded in 1995 and will this year produce eleven pantomimes across England and Wales. At the Assembly Halls, Tunbridge Wells, Hi 5's Luke Roberts stars in Jack and the Beanstalk alongside Philip Martin Brown's Fleshcreep and Noel Brodie's Simple Simon, whilst Colin Baker joins the cast as Abanazar in Basingstoke's Aladdin, with Chris Edgerley announced in the Rhyl Pavilion's version of the tale.
Most production companies have a core group of pantomime stars they employ season after season, not only building loyalty within the company, but often also with a theatre's audience. Sheffield's regular Dame Damian Williams will be joined by Ian 'H' Watkins in this year's Jack and the Beanstalk produced by Evolution Productions, who are also producing Canterbury's Jack and the Beanstalk which sees Ben Roddy return to the Marlowe Theatre along with Lloyd Hollett, this time in the role of Villain. Canterbury's panto will star Samantha Womack as the Fairy, Jo Parsons as Jack, Gemma Sutton as the Princess, a role she played last year in Croydon, and having spent two years in St Albans for the company, Phil Gallagher aka Mr Maker moves to Canterbury to play Silly Billy.
In St Albans, last year's Twankey Sam Rabone returns as an Ugly Sister alongside Chatham's 2012 sister Matt Daines. The two are joined by Shrewsbury's 2012 Fairy Laura-Jane Matthewson as the Fairy Godmother, with St Albans regulars Bob Golding and Jemma Carlisle in the roles of Buttons and Cinderella.
Canterbury's Buttons of 2011, Stephen Mulhern, is set to play the role again at the Hawth Theatre, Crawley in Evolution's first season at the theatre, where he will be re-united with his Canterbury Sisters Michael Batchelor and Ian Smith, who also played the roles in Sheffield for the company in 2012. Last year's Cinderella in Chatham, Catherine Hayworth, also joins the Crawley cast, as does Sid Sloane, having previously appeared in Canterbury, Sheffield and Croydon for Evolution.
Quinn Patrick returns to Croydon to play Mrs Smee in a cast that features last year's Aladdin at Yeovil, David Ribi, and St Albans's Slave of the Ring and Genie of the Lamp Kelly Chinery and Nathaniel Morrison. This year's pantomime at Yeovil will star new names to the company Steve Bennett and Sarah Ailing, whilst Rachel Barrington joins Shrewsbury regulars Adam Moss, Brad Fitt and Eric Smith.
With Justin Fletcher appearing in Woking this season for First Family Entertainment, it's all change at the Reading Hexagon where he's appeared for Imagine Theatre for the past three years. This year's star is Dani Harmer of CBBC's Tracey Beaker, who will be joined by EastEnders' Emma Barton in the role of Jack and Paul Morse as Dame Trott celebrating a decade of Daming. Kilmarnock regulars Liam Dolan and Craig Glover are joined by Suzanne Magowan and Louise McCarthy in their Jack and the Beanstalk, whilst in Halifax, Neil Hurst returns to the venue to play Simple Simon in Dick Whittington.
Dick Whittington will enjoy two productions from Blue Genie Entertainment this year; one in York and one in Maidstone. Danniella Westbrook will play Queen Rat alongside Danny Young's Idle Jack and Chloe Madeley's Alice Fitzwarren at the York Barbican, whilst at Young and Madeley's 2012 venue, the Hazlitt Arts Centre, Maidstone, CBeebies' Cerrie Burnell takes on the role of Fairy Bowbells. At the Playhouse Whitley Bay, Mark Little will pit his wits again Sarah Jane Honeywell in the roles of Hook and Peter Pan alongside Charlotte Chin's Wendy and Steve Walls's Smee.
Other companies to have revealed further casting this month include Chris Jordan Productions, whose Aladdin at Redditch will star Todd Carty and Rodney Ward; Act One Pantomimes, whose Jack and the Beanstalk at Harpenden Halls features Sally James (Tiswas); and Duggie Chapman, whose Snow White at the Billingham Forum enjoys a cast comprising Yvonne Patterson, Craig Ansell, Kurtis Stacey, Victoria Holtom, Adam Trembath and the previously announced Jimmy Cricket.
New Pantomime Productions has revealed Lynn McGranger and Christopher Marlowe will star in its production of Sleeping Beauty at the King's Theatre, Southsea, whilst Robert Hopkins Associates in conjunction with the Prince's Hall, Aldershot announce a return to the venue for Robert Hopkins, Donovan Christian Cary and Joanna Fussey in 2013's Peter Pan.
At the St Helen's Theatre Royal, Regal Entertainments have revealed that Brian Fortuna will star in Peter Pan alongside Richard De Vere's Captain Hook and Nick Cochrane's Smee and at the Glasgow Pavilion, the theatre has announced the return of many familiar faces for this year's Pinocchio, including Dean Park, Stephen Purdon, Michelle McManus, Shebahn Littlejohn, Joyce Falconer, Iain Gouck, Johnny Mac and James Mackenzie.
Joanna Malin joins the cast of the Lichfield Garrick's Snow White and the Magic Mirror as the Wicked Queen and in Nottingham, Daniel Hoffmann-Gill will grace the Playhouse stage as the Giant in Jack and the Beanstalk.
Andy Medhurst will star as Muddles in the Theatre Royal Winchester's production of Snow White, whilst Antony Stuart Hicks, Susan Penhaligan, Paul Lawrence-Thomas, Nikki Evans and Aston Dobson star in Sleeping Beauty at the Queen's Theatre, Barnstaple.
With around six months left until the season begins for some theatres, there are still a number of opportunities to play a Pantoland role, front or backstage. The British Theatre Guide's Panto Auditions and Technical Positions page is updated regularly with new casting calls and information and don't forget, you can also keep up to date by signing up to our weekly newsletter and by following @BritTheatreGuid and @BTGXmas on Twitter.
If this month's bumper blog of casting announcements has whet your appetite for panto, this summer sees pantomime The Wizard of Oz return to Blackpool's North Pier starring Grace Adams Short and Jolly Goode, whilst Cinderella, starring Michael Batchelor, plays to an international audience at 3pm daily between 27th July and 2nd September aboard Brittany Ferries' St-Malo to Portsmouth route. Who said panto's just for Christmas?