Panto News: October 2012
Published: 28 October 2012
Reporter: Simon Sladen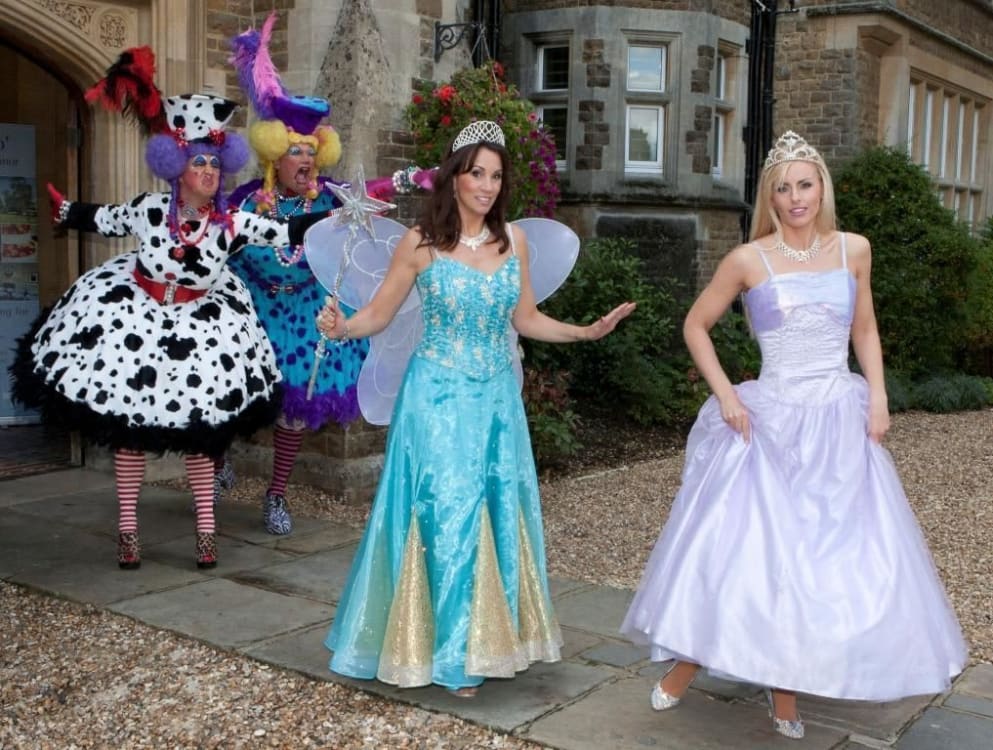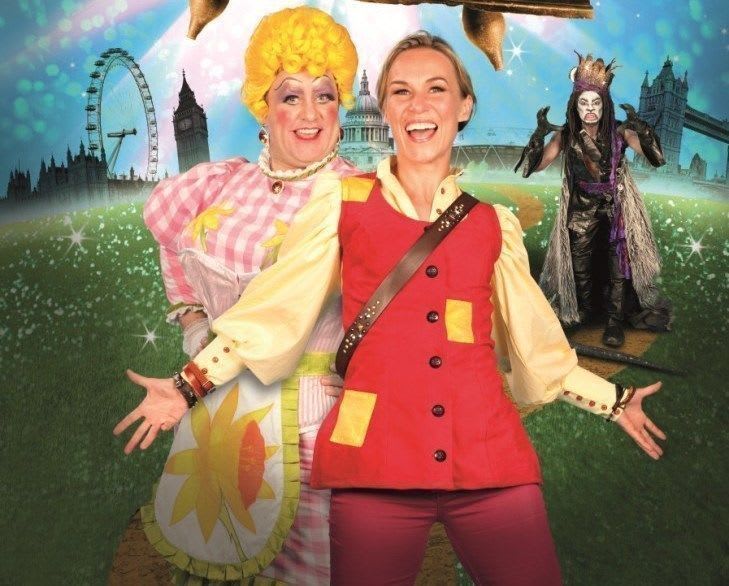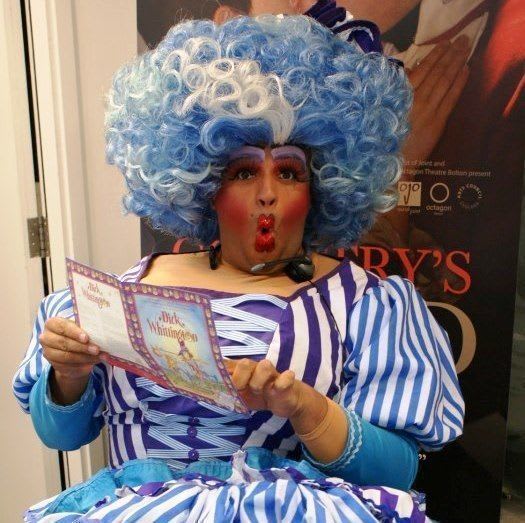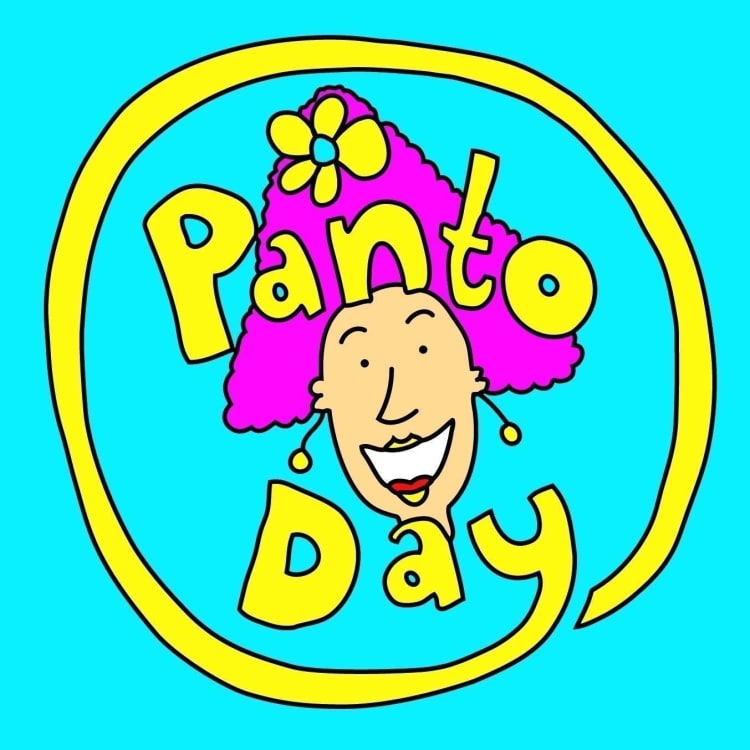 As the end of British summertime heralds the beginning of winter, this can only mean one thing: panto season is finally here. On the November 2nd 2012, Jack and the Beanstalk opens at the Joburg Theatre in South Africa, whilst in the UK, a number of productions, such as the Theatre Clwyd's Dick Whittington, have already begun rehearsals.
With everything now full steam ahead for the season, it is somewhat surprising that the citizens of Bristol, whose Hippodrome seats 1,951, still has no idea who will be starring in its festive production of Aladdin, but at least it has been revealed who will be treading the boards in Wimbledon, Hackney and Cambridge, with Su Pollard taking up the role of the Magic Mirror virtually each day in Horsham as she appears on stage in Bournemouth.
After Pamela Anderson, David Hasselhoff and Dame Edna Everage, this year's big celebrity at the New Wimbledon Theatre is Priscilla Presley, wife of the late-singing sensation Elvis Presley, who will play the Wicked Queen in First Family Entertainment's Snow White alongside Warwick Davis as Chief Dwarf Prof and Jarred Christmas as the Henchman.
Over at the Hackney Empire it has been revealed that Steve Elias will take on the role of Sarah the Cook in Susie McKenna's Dick Whittington. Clive Rowe held the mantel of Dame-in-Residence for over a decade, even being nominated for an Olivier in 2009; however, as recently revealed in conversation with Whatsonstage.com, he is currently suffering from a foot injury and appearing in Kiss Me Kate at the Old Vic over the festive period.
Although Rowe will not be donning his frocks this year, a number of Hackney regulars return. Kat B gets nasty as King Rat, whilst Tony Whittle reprises his role of Alderman Fitzwarren last seen at the theatre in 2007. Last year's Wicked Stepmother Joanna Riding swaps frocks for stockings as this year's Principal Boy Dick Whittington and new comers Alexia Khadime, Darren Hart, Rina Fatania and Stephen Emery complete the cast as Alice, Idle Jack, Fairy Bowbells and Puss.
Similar to Hackney Empire, the Cambridge Arts Theatre is also welcoming a new Dame to the fore. Having appeared at the theatre for many years as the Comic alongside Brad Fitt's Dame, Matt Crosby graduates to the cross dressed role in his D[am]ebut as Dame Trott. Rolan Bell returns for the second time to take over the role of Comic Silly Billy, whilst Stephen Beckett plays Squire Nastee.
As new performers are embraced into theatres' quasi-resident pantomime communities, changes are still frequently occurring in the commercial sector. Lloyd Daniel is to replace Daniel Boys in Cinderella at the Harlequin Theatre, Redhill, whilst at the Marine Hall in Fleetwood, Jack and the Beanstalk has hit the road to become Aladdin and will be produced by Trio Entertainment in place of Duo Entertainment. In Dunfermline, James Mackenzie graduates to the role of Prince Charming at the Alhambra Theatre after the loss of Craig Chalmers, with Colin McCredie joining the cast as Dandini.
It's also all change for the annual Above the Stag Theatre pantomime, penned by Jon Bradfield and Martin Hooper. As Above the Stag was demolished earlier this year to make way for the new Victoria re-development, the pantomime has migrated to the Landor Theatre, Clapham where Get Aladdin will continue the tradition of Robin Hood: Queen of Thieves, Dick Whittington: Another Dick in City Hall and Sleeping Beauty: One Little Prick and promises to be "filthier than a late night takeaway, sweeter than satay sauce."
Continuing the theme of adult panto, Snow White and Seven Poofs: The Climax will play at The Green Carnation, Soho, whilst in Australia, the Sydney Opera House's pantomime TrAnnie has attracted some criticism from the transgender population regarding the production's approach and content.
The role of Dame is often a character in which actors choose to specialise and play season after season. It takes great skill to invent a character and, although each performer approaches it in a different way, all must have great stamina to survive the run and many costume changes year after year. Martyn Knight returns to Eastbourne to play Dame Nellie Nightnurse in Sleeping Beauty, whilst Colin Baker dons a dress in Bournemouth's panto of the same name. Julian Eardley returns for his fifth stint as Dame in the Theatre Royal Winchester's Aladdin and Leon Craig gets ready to bake galore as Dame Doris Doughnut in Oxford Playhouse's Dick Whittington.
Having just finished presenting Great British Bakeoff, Mel Giedroyd will soon be receiving boos in place of buns as the Lyric Hammersmith's Villainess Ms Hardup alongside Steven Webb's Buttons and Julie Atherton's Cinderella.
For the past three years, the Lyric Hammersmith has developed a very particular brand of pantomime, of which the use of celebrity voice-overs is just one ingredient in its pantomime pot of fun. The Theatre Royal Windsor also often employs celebrity friends to voice its characters and after Christopher Biggins's success last year as Puff the Dragon, this year's Giant Blunderbore will be voiced by Michael Crawford.
Pantoland giants come in various shapes and sizes, from puppets to people, but this year's Giant at the Mayflower, Southampton and SECC, Glasgow will be created with the help of 3D spectacles and Bogglevision using technology that Qdos Entertainment has championed since 2006 beginning with a 3D Genie voiced by Derek Griffiths at the Alhambra Theatre, Bradford.
Having been put through their paces as part of Magic Beans Productions' Panto Factor, Drew Levi Huntsman and Lucy Reed were crowned Sevenoaks's winners and will be appearing as Aladdin and Jasmine at the Stag Theatre this year, whilst their Weymouth counterparts Tom Reilly and Alexia Collard take on the roles of Jack and Princess Apricot at the Pavilion. Tim McArthur returns to the Courtyard Theatre, Hereford as Dame Abbey Dore in Dick Whittington whilst Francis Tucker completes a decade of Dames at the Liverpool Playhouse as Mary from the Dairy in Jack and the Beanstalk.
Although we often think pantomime titles comprise a handful of fairytales, a number of companies and theatres push the boundaries and (re-)invent new pantomimes each year. This year's panto at the Tron, Glasgow, for example is Aganeza Scrooge, whilst Alice in Poundland can be found aboard the Battersea Barge. At the New Wimbledon Studio, Isosceles in association with Useful Idiots present Dracula the Panto whilst By Jove Theatre! presents Pride and Prejudice: The Panto at the White Bear, Kennington.
As well as interesting titles, pantomimes can often be found in interesting places, much like Alice in Poundland on the Battersea Barge. This year, Fishers Farm in West Sussex will present Cinderella in amongst their animals, whilst in Leicester a mobile theatre structure will be built in the space of a former bus station.
Although the season is just around the corner, there is still plenty of time for youngsters to get creative, with the Harlequin Theatre, Redhill asking children to design a pair of pants for their Ugly Sisters Lav and Lou. The Thameside Theatre, Grays is also running a design competition for the front cover for its Cinderella programme, where the prize includes a family ticket to see the show and the opportunity to meet the cast.
Unfortunately, not everyone has the opportunity to visit a pantomime during the festive season, but this year South Hill Park, Bracknell has been awarded £141,000 by the Arts Council to live-stream its production of Jack and the Beanstalk to hospitals and hospices around the country. Children's hospitals or hospices which would like to find out more should contact Emma Donald by e-mailing [email protected].
Charity is something at the heart of many pantomimes and this year Sleeping Beauty at the Marlowe Theatre, Canterbury will be dedicated to the late Dave Lee, Canterbury's resident Dame for over a quarter of a century who passed away earlier this year from pancreatic cancer. During his lifetime he raised over two million pounds for charity and helped send over 20,000 sick, disabled and disadvantaged children and their immediate families who live in Kent on holiday.
Although this season hasn't even yet started, producers are already busy planning 2013's. Extravaganza Productions has announced that Kim Hartman and Vicki Michelle will star as Carabosse and the Lilac Fairy in Middlesbrough next year, whilst Imagine Theatre has revealed its ten 2013 productions will include one Aladdin, one Beauty and the Beast, one Cinderella, one Dick Whittington, one Sleeping Beauty, two Snow Whites, three Jack and the Beanstalks and one more title yet to be announced.
October's is the final British Theatre Guide Panto News blog of 2012, as throughout November we'll be bringing you interviews with the industry's stars along with the very first reviews of the season, which will continue throughout December and January. Don't forget to follow @BTGXmas for all the season's festive news and reviews.
And finally, if you love panto and love to tweet, then join me and the rest of Pantoland on Wednesday 5th December to celebrate Panto Day on Twitter. Panto lovers around the world will be tweeting everything panto related using hashtag #panto to celebrate this wonderful artform. More information on this year's Panto Day celebrations can be found at www.celebratepanto.blogspot.co.uk and on Twitter @panto_day.
Happy Panto-ing from everyone at the British Theatre Guide. Here's to a fantastic season ahead!