Panto News: September 2012
Published: 16 September 2012
Reporter: Simon Sladen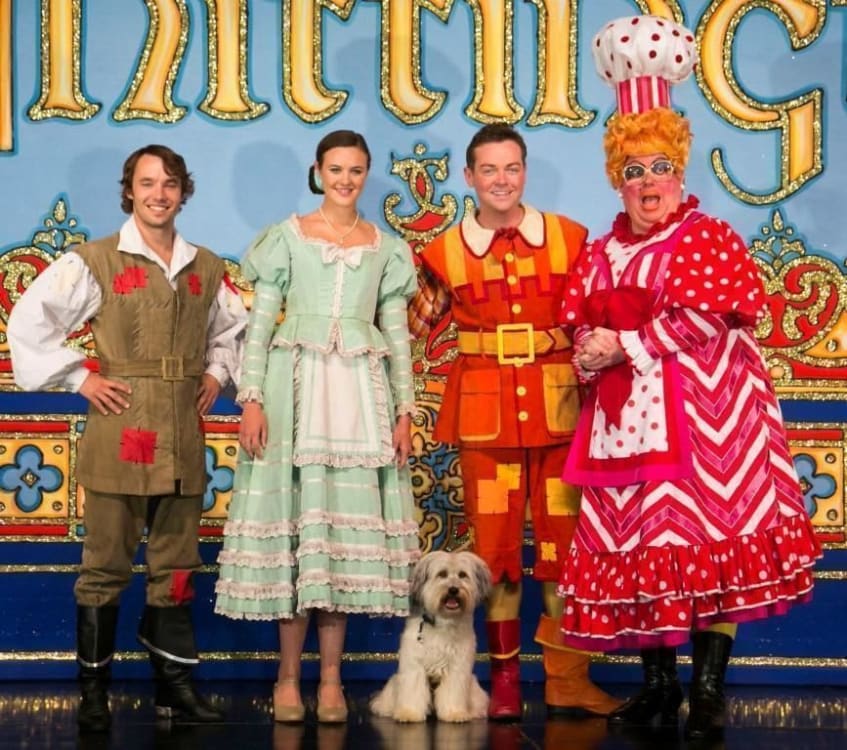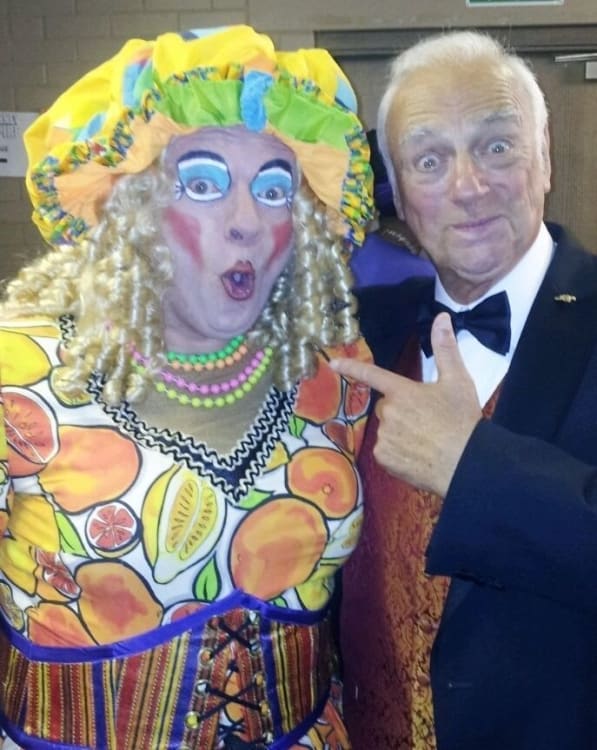 With September finally here it's back to school for many and in only two months it will be back to the rehearsal room for most of Pantoland. With most casts now fully announced, Press Offices up and down the country go into overdrive as panto launches take precedence and tickets fly out the box office.
The last four weeks have seen a number of regional producing theatres announce their casts. Unlike their commercial cousins, productions at these venues are more likely to welcome back familiar faces year after year to provide a sense of familiarity and community. Ignatius Anthony, Clare Humphrey, Dale Superville and Jai Vethamony return to the Mercury Theatre, Colchester in Jack and the Beanstalk, whilst in Greenwich 2011's Abanazar Anthony Spargo returns as the Sheriff of Nottingham. Staples of Nottingham Playhouse's pantomimes Kenneth Alan Taylor, John Elkington, Rebecca Little, Anthony Hoggard, Hannah Wilding and Danielle Corlass will also return 'home' this season in Robin Hood and the Babes in the Wood, Alan Taylor's first Dame at the Playhouse since 2008.
Love them or hate them, celebrities and the star system have been in place since theatre began. In today's world of celebrity culture, producers are often keen to ride on the wave of exposure provided by programmes such as Big Brother. This year Paul Hammond Productions have secured Mario Falcone from The Only Way Is Essex to appear in The Wizard of Oz in Worthing. The company has also cast Darren Day as Hook in Kettering after a successful season in Worthing's Peter Pan last year, adding a new venue to their portfolio.
Day appeared in I'm A Celebrity Get Me Out Of Here! ten years ago and since then a host of well known faces have taken part in myriad celebrity themed-television programmes. Julian Clary, who this season plays Spirit of the Beans in Southampton, and Cheryl Fergison, who will play Fairy Godmother in Chatham, both appeared in this summer's Celebrity Big Brother, no doubt boosting box office sales and their celebrity clout.
But just as Big Brother finishes, another celebrity voting programme is waiting in the wings, raring to go. Since 2004 Strictly Come Dancing has inspired people across the world to take up dancing and this year judge Craig Revel Horwood marks his fourth season as the quick stepping Queen of Evil in Snow White in High Wycombe alongside ex-Strictly contestant Ann Widdecombe who reprises her role as Widdy in Waiting. This year's Strictly season will also see York Barbican's Cinderella aka Dani Harmer and Kings Theatre, Southsea's Wicked Queen aka Lisa Riley strutting their stuff, but with the finals often clashing with performances only time will tell whether Cinderella makes it to the ball or whether Snow White will be saved from a poison apple for one night only...
Panto casting is never final. Even during the run events occur which mean performers have to, for one reason or another, withdraw. This month we've heard of two cast changes in Sevenoaks and York. Twist and Pulse were due to play the Chinese Policemen in Magic Beans Productions' Aladdin, but having withdrawn, the script will be re-written and they will be replaced by Andrew Stone from Pineapple Studios as the Chief of Police. Likewise Dallas's Charlene Tilton has withdrawn from York Opera House's panto to take up the role of Wicked Queen in Lythgoe Family Productions' Snow White at the Pasadena Playhouse in California. Tilton will be joined by Neil Patrick Harris as the Man in the Mirror and Ariana Grande as Snow White and will be replaced by Emmerdale soap star Deena Payne in the role of Carabosse at the York Opera House.
But just as the final cast members are slotting into place, including Gemma Brodrick who recently won the title role in Liverpool Echo Arena's Big Top panto Sleeping Beauty, we are still waiting to hear from the New Wimbledon Theatre, Bristol Hippodrome, Theatre Royal Winchester, Theatre Royal Stratford East and Hackney Empire. With Clive Rowe appearing in the Chichester Festival Theatre transfer of Kiss Me Kate at the Old Vic over Christmas, who will be Dick Whittington's Dame? And which other familiar faces can we expect to see at what has become London's best loved panto? One regular who certainly won't be appearing having played Alice Fitzwarren in 2007 and Cinderella last season is Sophia Ragavelas, one of the country's best Principal Girls, who this year waves goodbye to Hackney and says hello to Salisbury as she takes the title role in the Playhouse's Sleeping Beauty.
For the past few months the Hackney Empire has played host to a wonderful programme of entertainment under the banner of 'Ha Ha Hackney' featuring many pantomime regulars and organised by the theatre's Creative Director and Panto Doyenne Susie McKenna. On Sunday 9th September during 'The Golden Years of Variety' curated by Roy Hudd, the theatre sought to break the record for the largest chorus line of professional panto dames and managed to achieve a line of thirteen damsels in a dress, a few more than seen at Dave Lee's Tribute Show at the Marlowe Theatre, Canterbury in May.
Over the next few weeks, the British Theatre Guide will be attending a number of press launches interviewing the season's stars and finding out more about what audiences can expect from panto season 2012. If you're on Twitter, be sure to add @BTGXmas to bring you all our news, interviews and reviews from the Christmas season. In the meantime, if you're interested in looking at pantomime from a slightly different angle, later this month Popular Entertainment Studies publish a special edition entitled 'Pantomime and the continuities of performance: a global perspective'. The journal will feature a wide range of articles about pantomime around the world and will be free to access here.
And don't forget, as Opening Night ticks ever closer, a number of theatres and companies are still on the search for their junior ensemble. Details can be found on the British Theatre Guide's Panto Auditions and Technical Positions pages.