Panto News: September 2013
Published: 29 September 2013
Reporter: Simon Sladen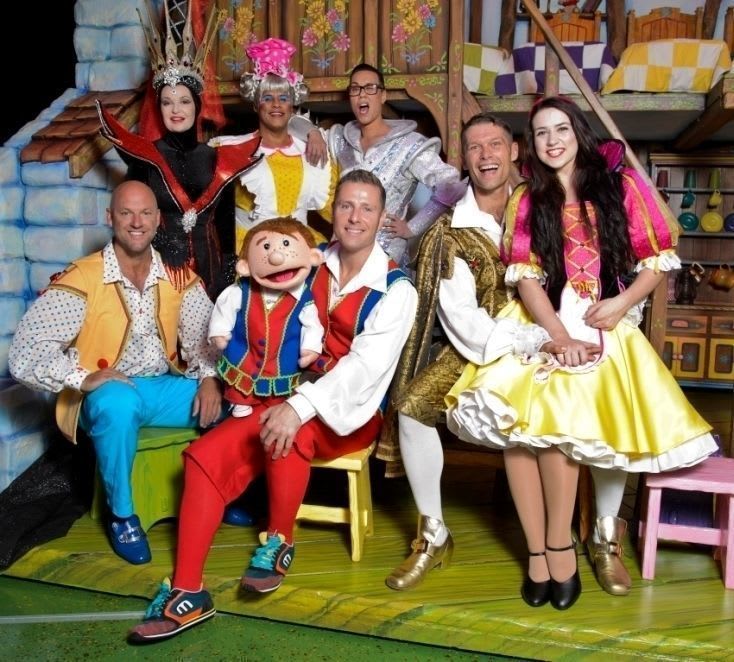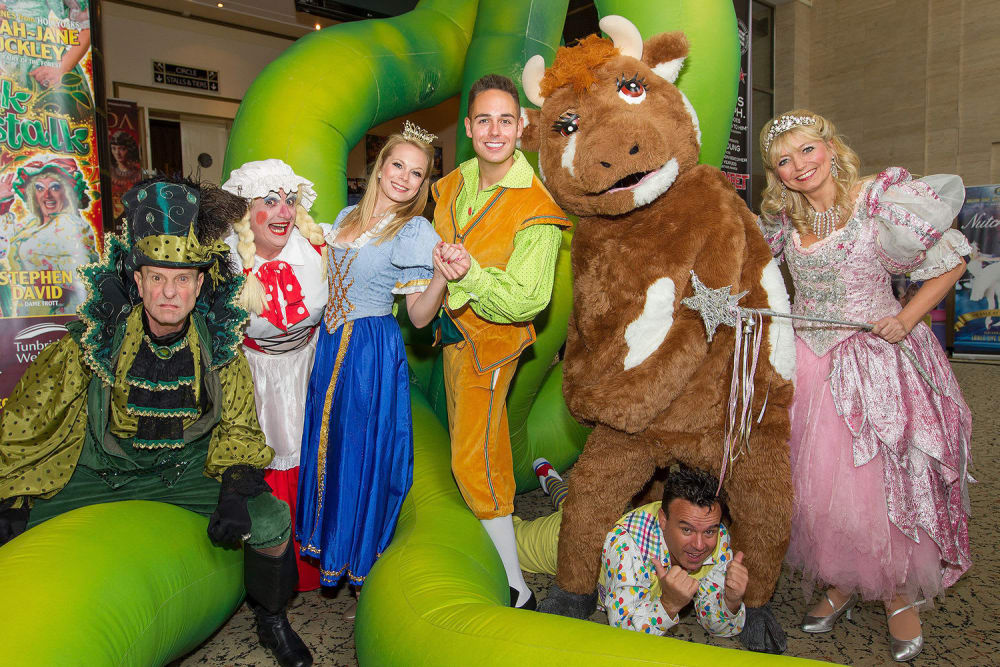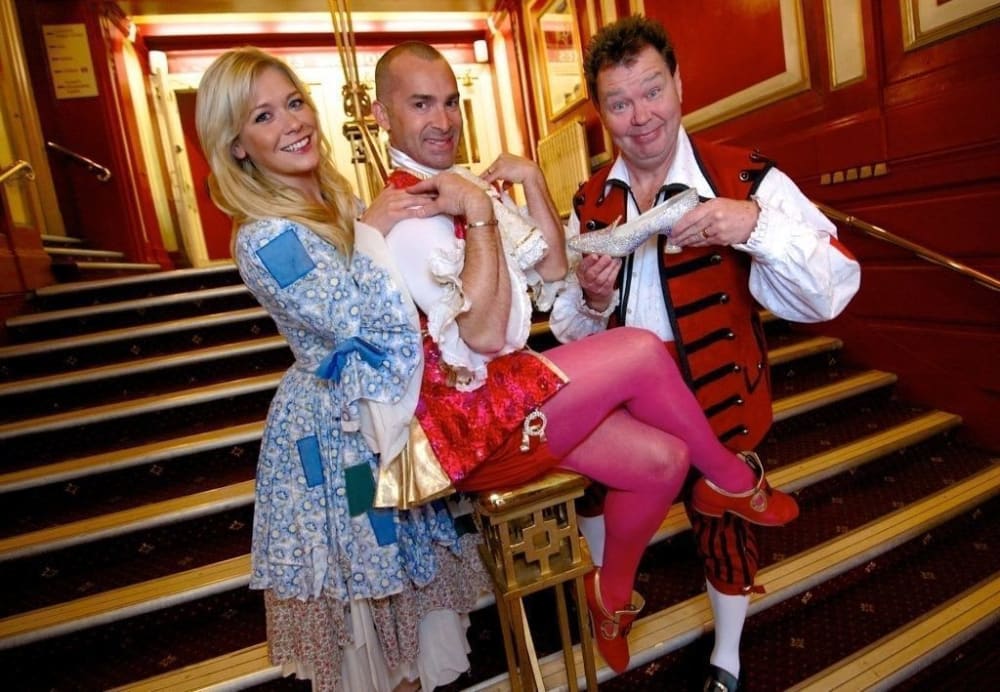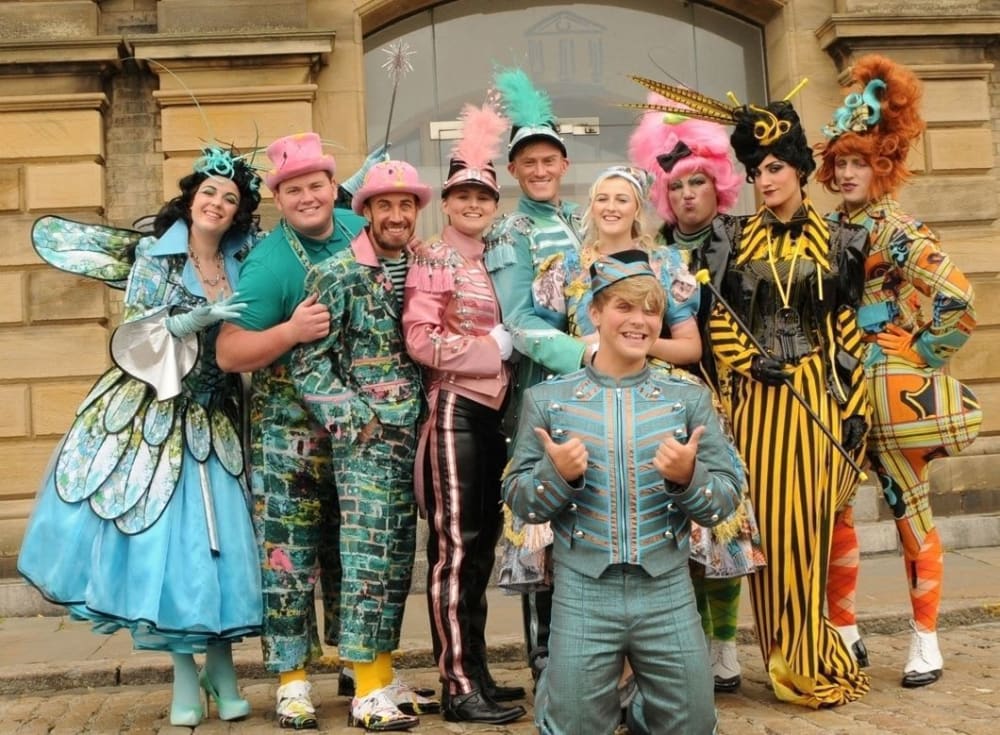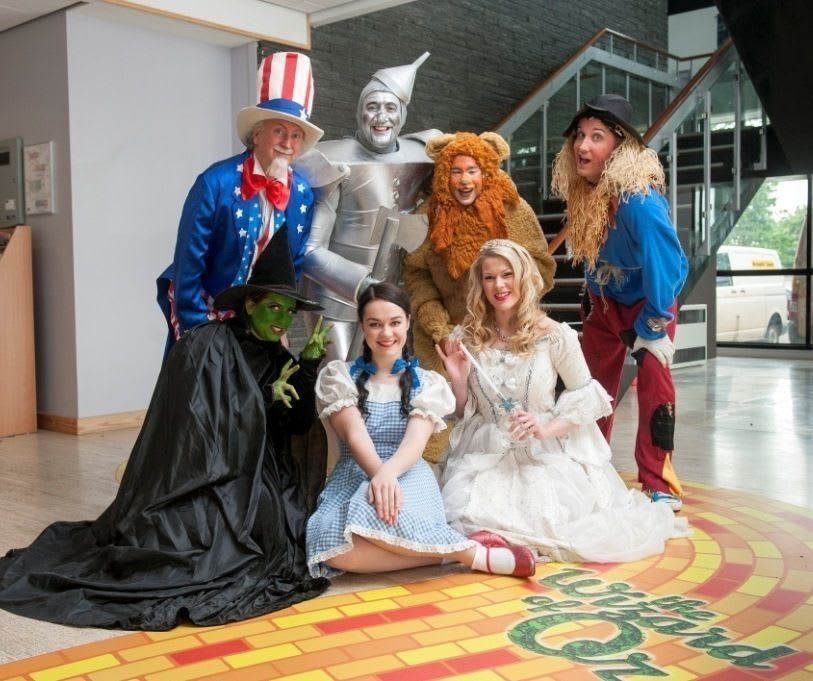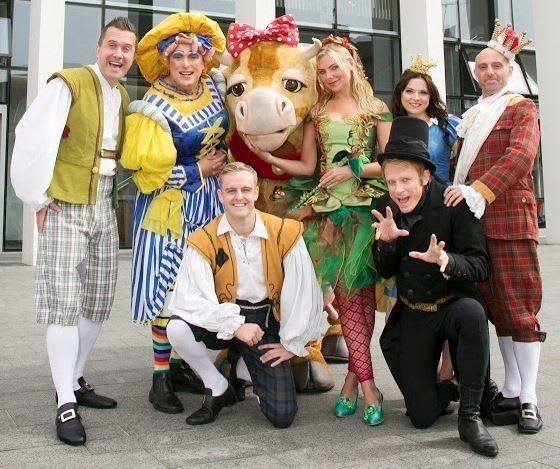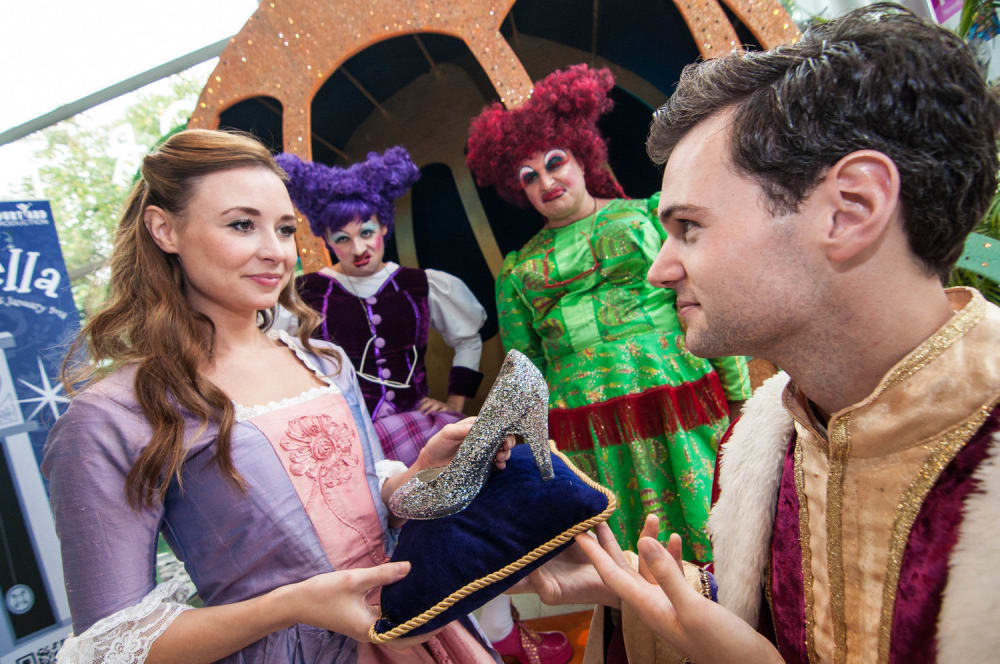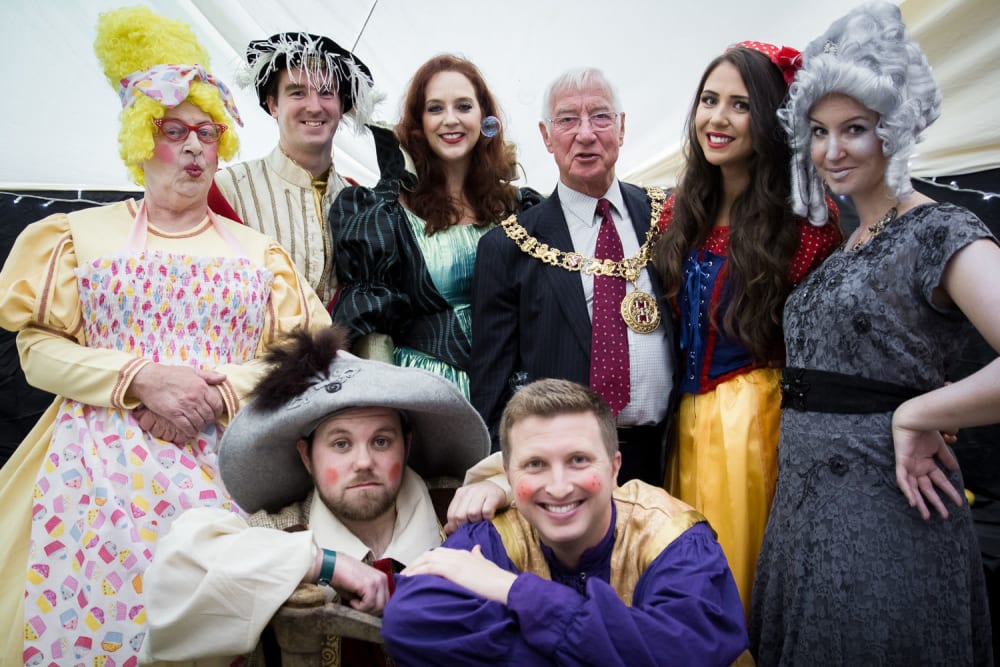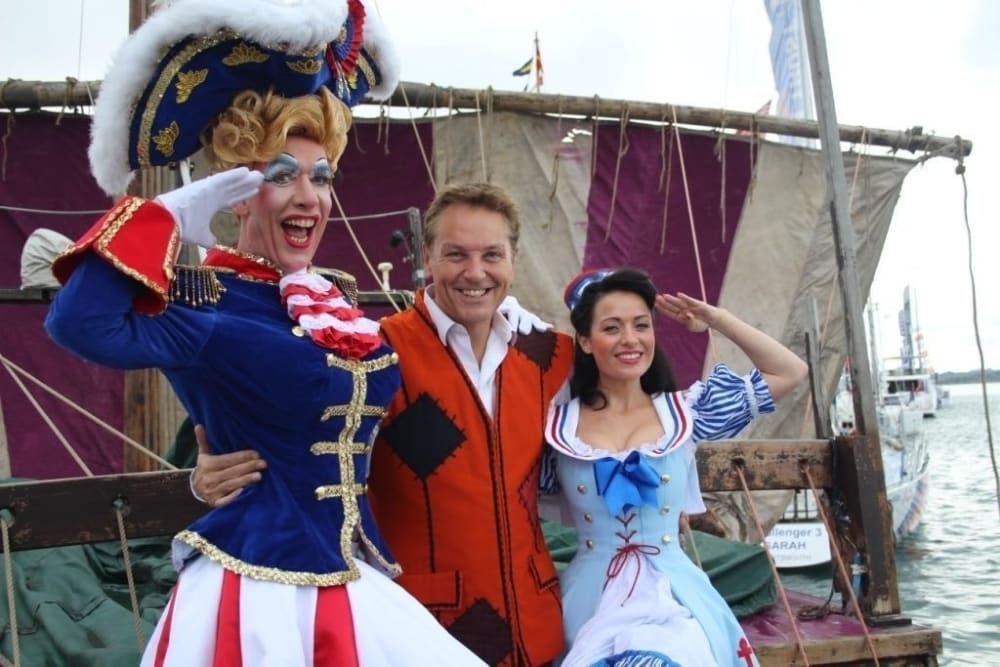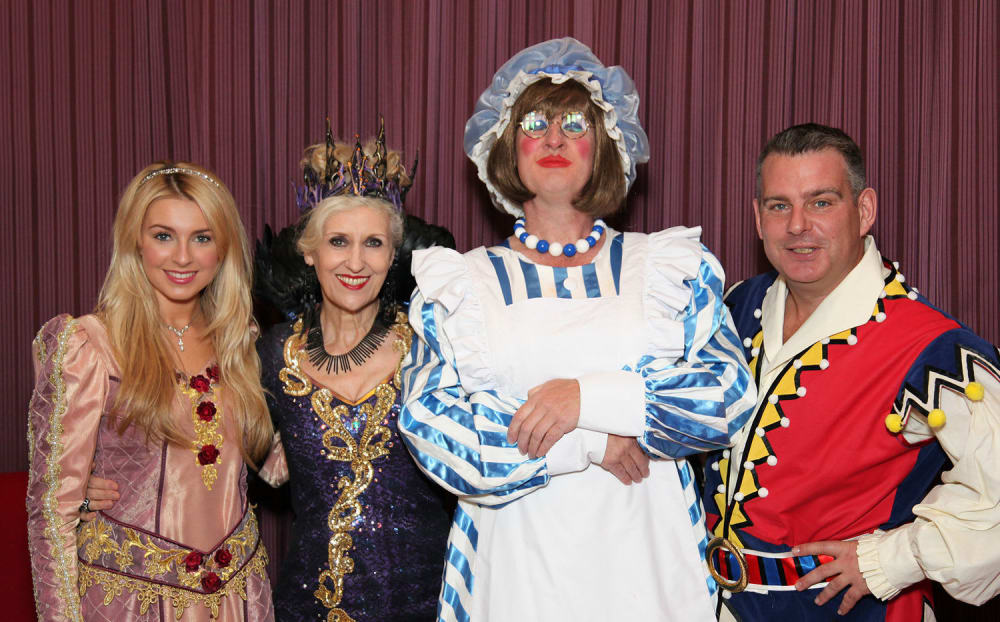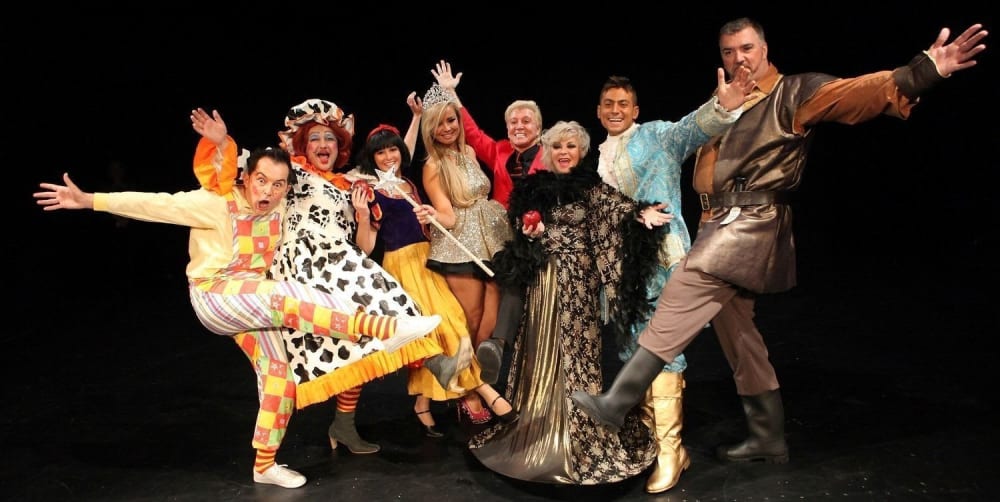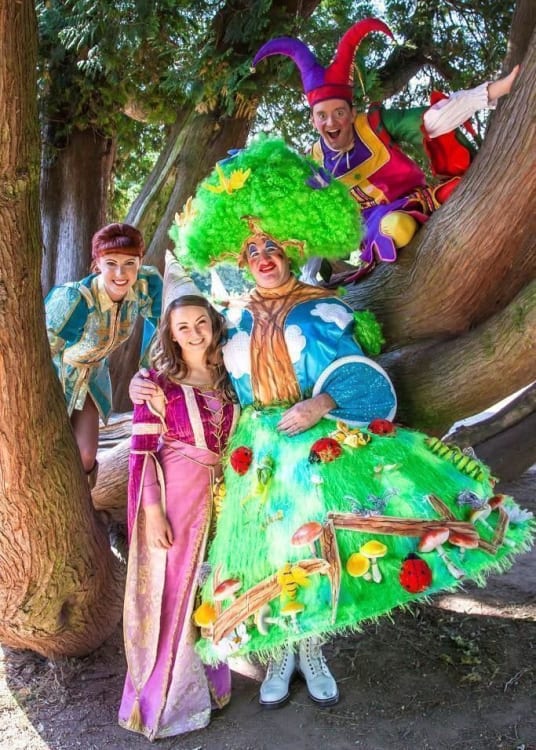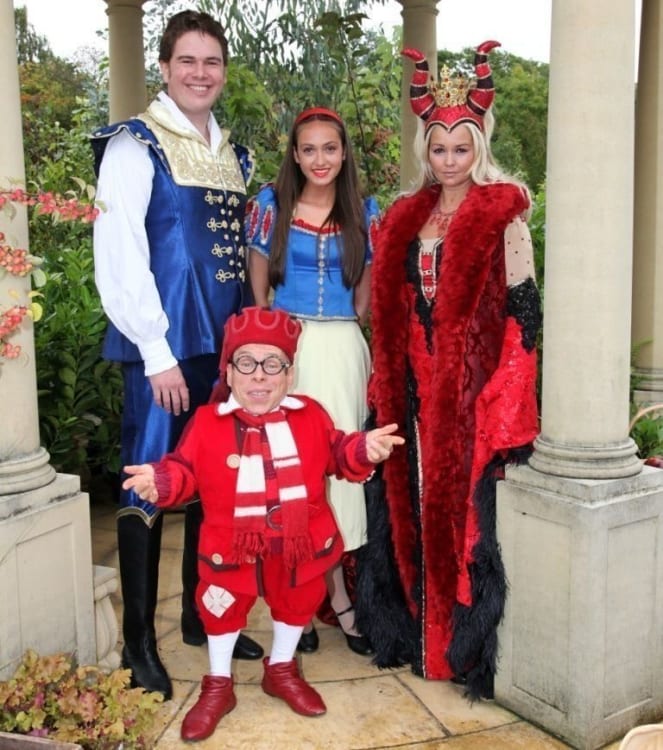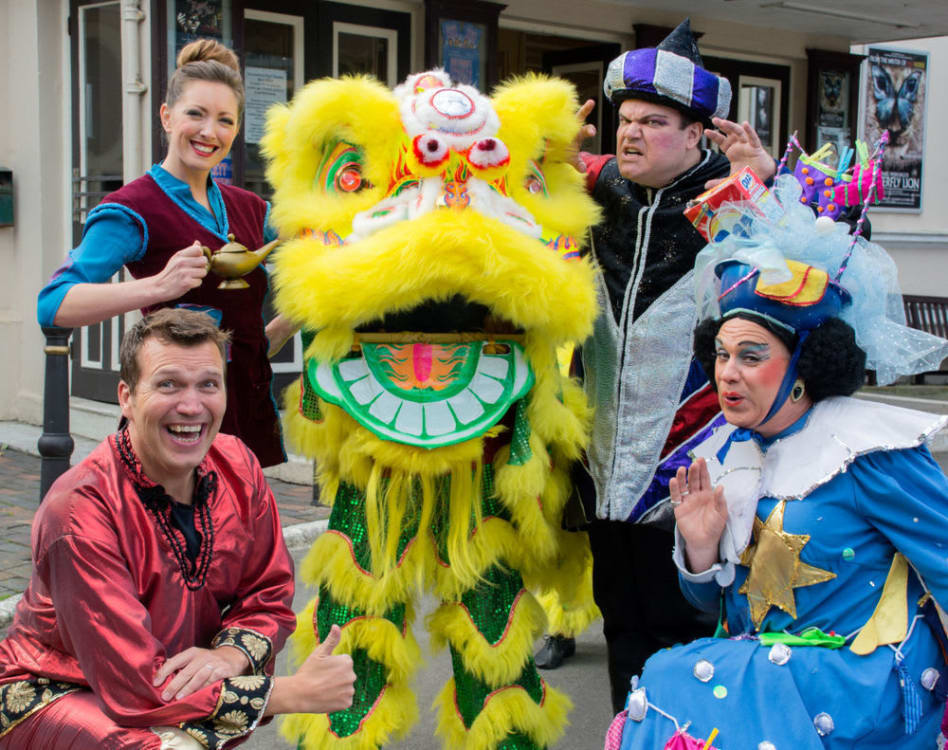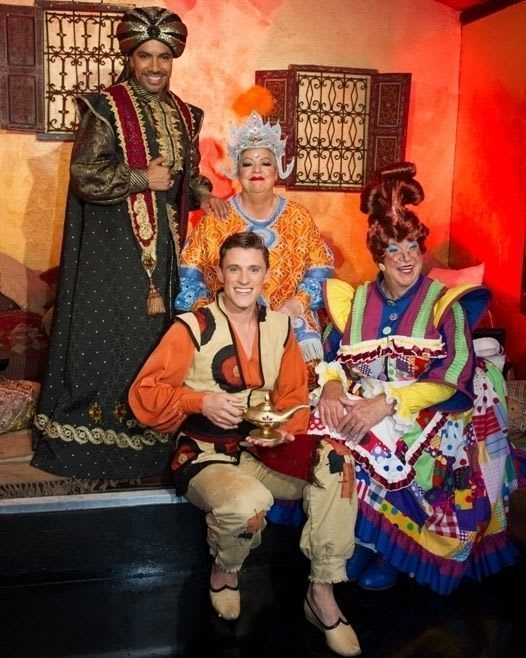 With Autumn here, panto season is now well and truly just around the corner. October heralds the start of rehearsal periods for a number of pantomimes, which, having been in the planning for the last year, start to translate the page to the stage with their actors.
Most theatres have announced at least their headliners for the upcoming season, but casting is still underway at some venues and hopefully in October's blog we'll be able to reveal who will be treading the stages of the Hackney Empire, Oxford Playhouse, Cambridge Arts Theatre and Greenwich Theatre, even though we do know Fenella Fielding will voice the Queen of the Cats in Greenwich's Puss in Boots and writer-director Andy Pollard will play the Dame.
With over 90% of the UK's pantomimes now fully cast, September is always launch season as theatres introduce their Princes, Dames and Comics to the press in costume for interviews and photo opportunities galore. This month's blog brings you twenty-four images from pantomime launches all over the country, depicting casts in costume in a variety of settings from Birmingham to Bristol, Canterbury to Camberley, and Southampton to Stoke.
But even though announcements are nearly all ticked off, a few still trickle through and this month saw the news of yet another new pantomime for London when the Southwark Playhouse revealed that Goat and Monkey would bring their "unique take on the traditional Christmas pantomime" Jack and the Beanstalk to the theatre. This means central London will see two Jacks this Christmas (Southwark Playhouse and Lyric Hammersmith) and is able to add two new pantomime venues to its tally (Southwark Playhouse and Park Theatre), not forgetting the return of Potted Panto to the West End and the fact that panto returns to Drury Lane when Cinderella: Boom or Bust! runs for one night only on Sunday 15 December in aid of The Silverlining, a charity helping brain injured people rebuild their lives.
The Drury Lane pantomime will provide amateur actors the opportunity to perform on one of the most famous pantomime stages of them all and tread the boards once trod by the likes of Dan Leno, Marie Lloyd and Herbert Campbell. Opportunities like this are rare and, in Dunstable, the Magic Beans Pantomimes annual Panto Factor competition has found Ben Irish to be their Dick Whittington for this year's run, the Company's first at the venue, with Sevenoaks's Robin Hood and Maid Marion set to be chosen at a live final on Saturday 5 October. Search for a Star style competitions are a great way to find up and coming talent and provide important experience for those wishing to break, not only into pantomime, but the entertainment industry as a whole.
The strongest pantomime casts mirror the essence of a perfect pantomime; they mix the old with the new, provide tradition and innovation, and cater for as wide an audience constituency as possible. With graduates frequently cast as Principal Boys and Girls, Dames and Villains are often the most experienced performers, passing down their pantomime pearls of wisdom to fellow performers in what might be referred to as a quasi-apprenticeship.
This year, for example, Tim Steadman will celebrate his fourteenth Harrogate Theatre pantomime when he plays Silly Sidney in Sleeping Beauty, with Mark Slowey returning to the Camberley Theatre as Dame Trott in what will be his sixth pantomime at the venue. Billy Mack returns to the Adam Smith Theatre in Fife to play Dame Coral Reef in The Little Mermaid and Adele King (aka Twink) will return to play Widow Twinkey at the UCH, Limerick in her and the venue's first ever female Dame.
Female Dames are nothing new to Pantoland and indeed this year the Alhambra Dunfermline has also announced a female Dame in the form of Gayle Telfer Stevens's Trott in the venue's second pantomime since re-opening in 2008. Pantomime is a fascinating genre due to its diversity of conventions and traditions. Each production mixes these together in various proportions to create their own recipe for success in tune with the tastes of its audience. Last year, for example, The Theatre, Chipping Norton set Cinderella in Venice and this year it continues its own take on traditional tales with Jack and the Giant, an approach also employed by Singapore's W!ld Rice Theatre Company, which this year revives 2006's localised title Jack and the Beansprout.
Pantomime can be found all over the world, with large-scale professional productions in Singapore, South Africa, Canada and lately America thanks to the work of Lythgoe Family Productions. They too play with pantomime's titles in order to differentiate them from the American audience's perception of a production being a musical and to highlight the genre's seasonality. This year's Aladdin at the Pasadena Playhouse, California is titled Aladdin and his Winter Wish, whilst A Snow White Christmas makes its way to Salt Lake City.
Back in the UK, new production company Jermin Productions brings Cinderella to Penyrheol Theatre, Swansea for the first time starring Becky Craven (Waterloo Road) as Fairy Godmother, whilst at the Shaw Theatre, London, Britain's Got Talent impressionist Francine Lewis takes on her first Fairy Godmother role.
It's another first for the Harlington Theatre, which will present its first pantomime Dick Whittington this season starring Jeremy Edwards and Layton Williams and in Loughborough Little Fox Entertainment celebrate its first pantomime for the Town Hall when it presents Jack and the Beanstalk. This year the Compass Theatre, Ickenham panto audience will enjoy their first celebrity voice-over when Tony Blackburn voices the Genie in Aladdin and, taking over from Lynda Bellingham, Sheila Reid will play her first panto Fairy in the White Rock Hastings's production of Dick Whittington alongside panto veteran Brian Godfrey's Sarah the Cook.
Just along the coast in Eastbourne, Shaun Williamson has been revealed as the star of this year's Devonshire Park Theatre panto Aladdin, with Martyn Knight and Tucker returning as Twankey and Wishee, whilst in York's Aladdin and the Twankeys, Berwick Kaler is set to play the merry Widow alongside regular comedy partner Martin Barrass as Mankee Poo and Wisehopper. Beloved Brummie AJ Powell returns with his catchphrase-inspired character Luv-Li, whilst Suzy Cooper and Al Braatz pair up to play Princess Peke-a-Boo and Aladdin. Jonathan Race takes to the York stage in his second Theatre Royal Villain as Abanazar, with Sian Howard completing the cast as the Empress of China.
With so many alternative titles in this month's piece, and with Sinderfella being announced as touring Manchester, an event which may be of interest to readers is 'Alternative Panto Re-visited', to be held at the Oval House Theatre on Saturday 14 December, celebrating the alternative London panto scene in the 1980s which saw titles such as Cinderella Hardup or A Woman's Right to Shoes and Fanny Whittington and her Glorious Pussy take to the stage. More information on the talk, which is part of the Unfinished Histories project, can be found on the Oval House Theatre web site.

Don't forget, you can always re-visit the British Theatre Guide's past pantomime articles via our Panto Special Topic page, which includes all our panto-related news, reviews and interviews. But before then, why not scroll through this month's many images above to see if you can spot your favourite pantomime stars as they prepare for the season ahead...