Pinocchio pops up in Keswick
Published: 6 February 2022
Reporter: David Upton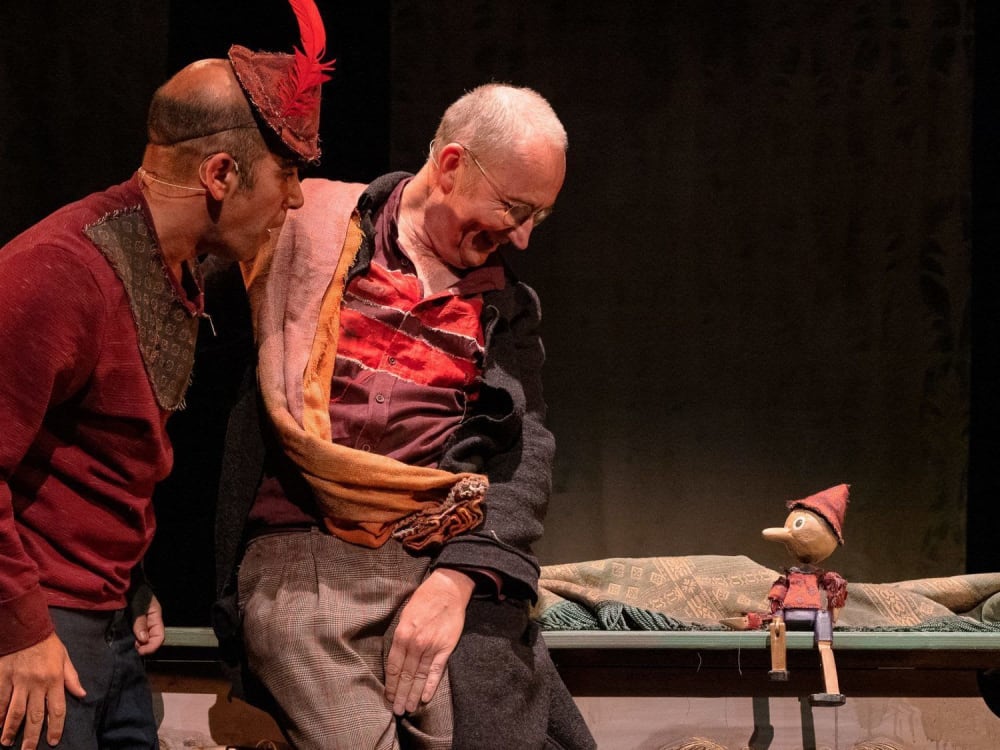 Stuff and Nonsense Theatre Company brings its brand new family-friendly show, Pinocchio, to Theatre by the Lake in Keswick February 14–16.
Following sell-out shows of The Gingerbread Man and The Elves and the Shoemaker, they add their hallmark puppetry, music, staging, performers and physical tricks in their most ambitious production to date.
Three funny men seek refuge in a grand but abandoned old house, where they gather around an extraordinary dining table that becomes their playground. Grandfather, Father and Son tell tales of growing up; one of them used to be Pinocchio and it turns out he's had quite a life!