Place of Hope in Liverpool
Published: 30 March 2023
Reporter: David Upton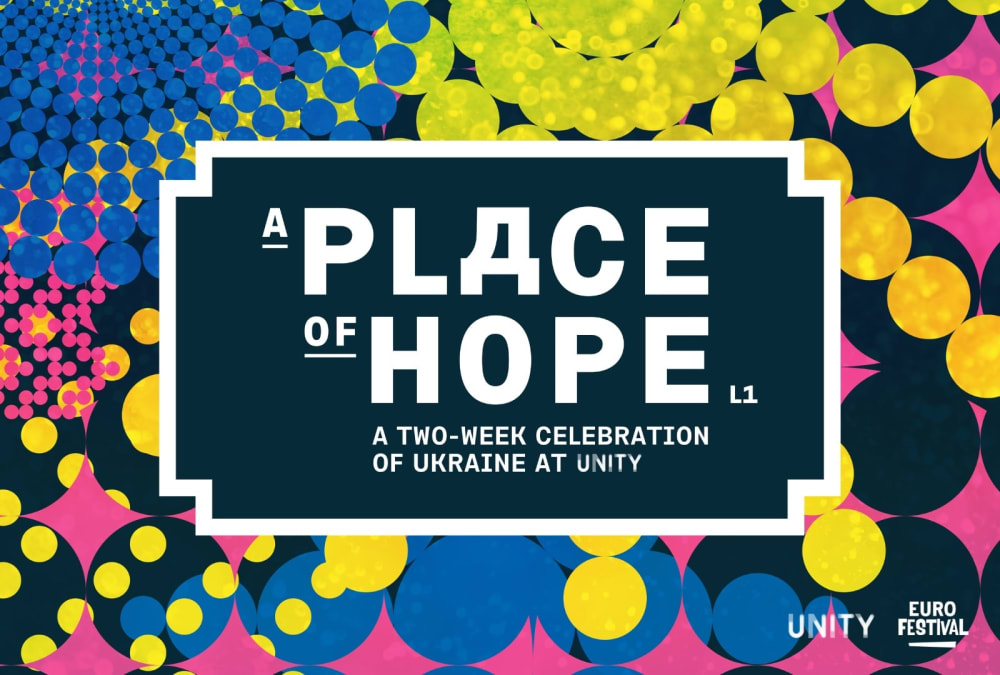 The EuroFestival Programme is now live on Liverpool Unity web site, available to book, and all completely free.
On a street called Hope Place, for two weeks, Unity's venue will transform into a Ukrainian hub of activity to become A Place of Hope.
The programme celebrates Ukrainian artists who will share stories and talent created in partnership with theatre makers Yurii Radionov and Shorena Shoniia, the programme includes their theatre production Ukrland: Stories from Ukraine and the world première of Maria, marking the 90th anniversary of Holdomor.