Playwright and pianist in Northampton father-and-son play
Published: 11 March 2022
Reporter: Steve Orme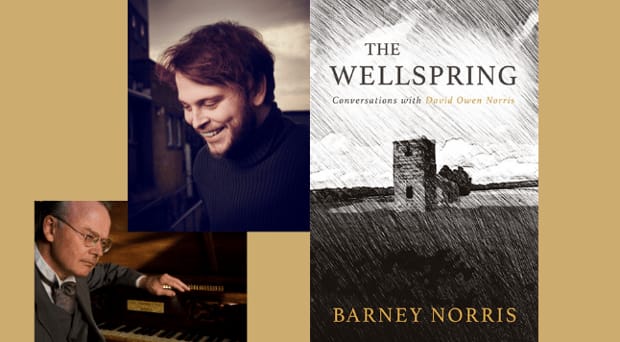 Northampton's Royal and Derngate is to produce the world première of The Wellspring, an autobiographical work from playwright Barney Norris and his father, pianist and broadcaster David Owen Norris.
The Wellspring "takes us inside the complex and shifting dynamic between this father and son, exploring the people and stories that shape us". Their performances will be accompanied by both folk and classical music performed by the duo.
Barney Norris said, "The Wellspring is a play about fathers and sons, and a particular father and son who have spent time apart and want to hear each other's stories. It's also about how we end up in the lives we end up in and the wild, precarious adventure of deciding to be an artist—something my dad and I both did.
"We want to use the play to fill auditoria with music, song, joy and happy memory; also with loss, revelation and the vulnerability of extreme honesty. We want it to feel, effectively, like being in a family."
David Owen Norris said, "music plays as many roles in The Wellspring as it does in all our lives. It triggers memories, shapes our journeys, paints our joy and grief and brings us laughter, strength and consolation."
Jude Christian directs, with design by Rosie Elnile. Lighting design is by Jack Weir and video design by Megan Lucas. Associate designer is Tomas Palmer.
The Wellspring will run in Northampton from Thursday 17 until Saturday 26 March. It will then tour to Oxford, Southampton and Guildford. It will visit literary festivals in the summer.