Programme champions work of migrant artists
Published: 12 April 2023
Reporter: Steve Orme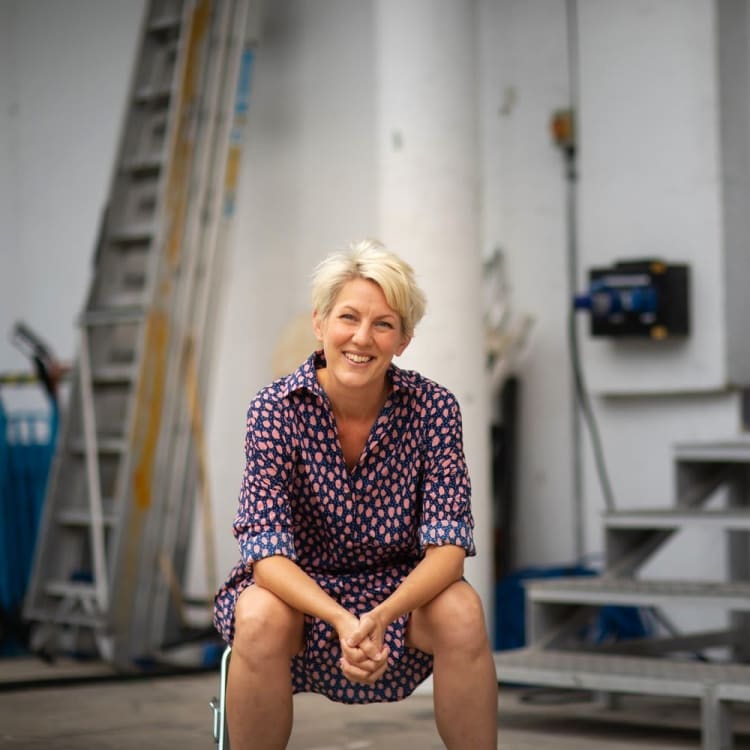 An international artist collective has announced an "ambitious" year-long programme to champion the work of first-generation migrant communities and artists across the UK.
Projekt Europa will work with Bristol Old Vic, Coventry's Belgrade Theatre, Northampton's Royal and Derngate, East London charity Rich Mix, interactive theatre specialists Coney and the Marlowe Theatre, Canterbury.
The programme includes three performance projects, a year-long talent development programme for migrant artists and a community engagement programme for refugees, asylum seekers and first-generation migrants.
Projekt Europa's artistic director Maria Aberg said, "from Canterbury to Coventry, from Bristol to Northampton to London, the UK is bursting with talent from around the world. We'll continue to support, inspire and empower migrant artists and theatre-makers to claim their space, tell their stories and make their mark."
Themba Lo Hambo is a project led by Zimbabwean artist Butshilo Nleya, developed in collaboration with displaced communities in Northampton and delivered in partnership with the town's Royal and Derngate. In a series of collaborative workshops Nleya will create a new play inspired by Greek classics Oresteia and The Odyssey.
The Greek texts will be reinvented using African theatre elements such as storytelling, animal motifs, dance and instrumentation, poetry and proverbs. Themba Lo Hambo will be presented as part of GenFest, a festival dedicated to supporting emerging and established artists, in Northampton in autumn 2023.
Let Your Hands Sing in the Silence will be made in collaboration with Kent-based first-generation migrants and a team of migrant artists led by Aberg. It will invite participants to reconstruct their family tree from memory and will be co-produced with the Marlowe Theatre. It will be presented as part of Refugee Week 2023.
Desire Maps is an interactive map-making performance in which audience members are invited to reimagine the geographical journeys of their ancestors. It will be led by Aberg in collaboration with Coney.
Practice Lab is a year-long, peer-to-peer skills exchange programme with twice-monthly free workshops by and for migrant theatre-makers and offered in partnership with Rich Mix in London.
Projekt Empower will pair 10 emerging first-generation migrant theatre-makers with 10 of the country's most successful migrant artists in a five-month mentorship programme designed to build a "community of support and inspiration" across the country. Emerging artists will be partnered with one of the following mentors: Chipo Chung, Kobna Holdbrook-Smith, Roxana Silbert, Gbolahan Obisesan, Akhila Krishnan, Éva Magyar, Pooja Ghai, Hassan Abdulrazzak, Ammar Haj Ahmad and An-Ting Chang.
Applications will be assessed by a panel of senior artists including Low Kee Hong, creative director of Manchester-based Factory International, Lekan Lawal, artistic director of Eclipse Theatre, Taghrid Choucair-Vizoso, joint chief executive of Shubbak Festival, and Aberg.
Projekt Elevate will identify and support six migrant artists to develop ideas for co-created work for their own communities. It will be in partnership with the Belgrade and Bristol Old Vic. In collaboration with the venues, Projekt Europa will commission six artists and provide artistic and dramaturgical support. Applications open on Monday 24 April.
Projekt Encounter is a community engagement programme for first-generation migrants in Kent, offered in partnership with the Marlowe Theatre. The weekly workshop programme will connect with "historically underserved migrant communities with no existing relationship to theatre". The free sessions, specifically created for refugees, asylum seekers and first-generation migrants, will be led by migrant artists and will culminate in a public performance at the Marlowe.
Further information is available at the Projekt Europa web site.