Project makes Shakespeare accessible for deaf children
Published: 3 May 2023
Reporter: Steve Orme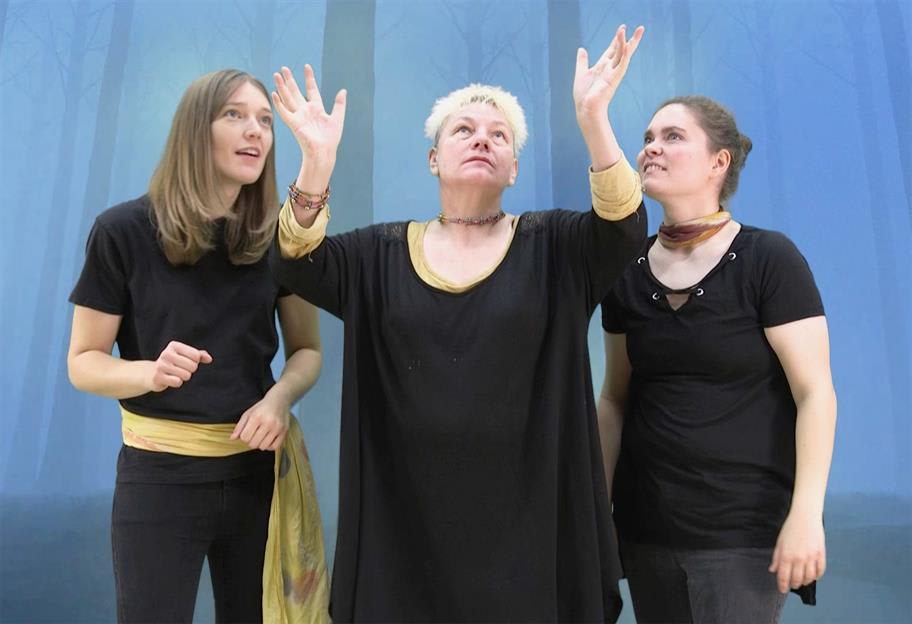 University of Birmingham academics and the Royal Shakespeare Company have joined forces for a new project to make Shakespeare accessible for deaf children.
There are more than 50,000 deaf children in the UK. The two organisations have developed a suite of resources that ensure deaf students have high-quality access to the plays.
They have worked with deaf actor and director Charlotte Arrowsmith and other deaf actors to film scenes from Macbeth in British Sign Language.
Dr Abigail Rokison-Woodall, deputy director (education) and associate professor in Shakespeare and theatre at the Shakespeare Institute, who co-led the Signing Shakespeare project, said, "Signing Shakespeare is an educational resource programme which brings together visual and active learning for the study of Macbeth, so we can try to address the gap between hearing and deaf students in school, particularly when it comes to English literature.
"It's wrong that so many young people can't be as involved with Shakespeare as other students simply because the resources aren't there."
Jacqui O'Hanlon, director of learning and national partnerships at the RSC, added, "we hope the resources will be useful in classrooms for deaf and hearing students. We're heartened that the British Sign Language Act was passed by Parliament in 2022. We hope now to work with other arts organisations and schools to standardise the signs for character names in Shakespeare."
Deaf actor Sophie Stone, who plays Lady Macbeth in the films and has played Jaques in As You Like It at Shakespeare's Globe, commented, "this has been a passion project that has evolved into a vital and urgent resource for young people to access Shakespeare's world and language.
"This isn't just a project for deaf people but one which bridges the deaf community and the hearing, the linguistics of written and visual languages and the steady growth of inclusion within education."
Dr Rokison-Woodall concluded, "I was staggered at the lack of resources available to deaf students to study Shakespeare. We hope that by starting with one of the most famous plays we can develop a way of working which can be applied to all Shakespeare's work and potentially even more of the texts taught on the national curriculum."
Teachers can access the Signing Shakespeare project through the Royal Shakespeare Company web site.