Promising Oomph in Salford
Published: 23 November 2021
Reporter: David Upton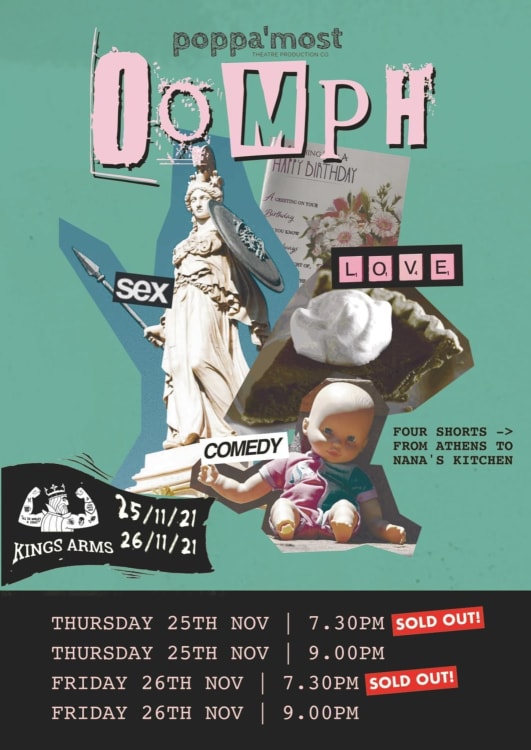 Poppa'most Productions theatre company brings its comedy play Oomph to Salford's Kings Arms November 25–26.
Having sold out evening shows in record time, they are now putting on encores on the same evenings at 9PM.
The show comprises four comedy plays: Myrrhini's Night, Butterscotch Tart, Project Baba and Bump in the Night.