Reds legend play is back
Published: 29 July 2022
Reporter: David Upton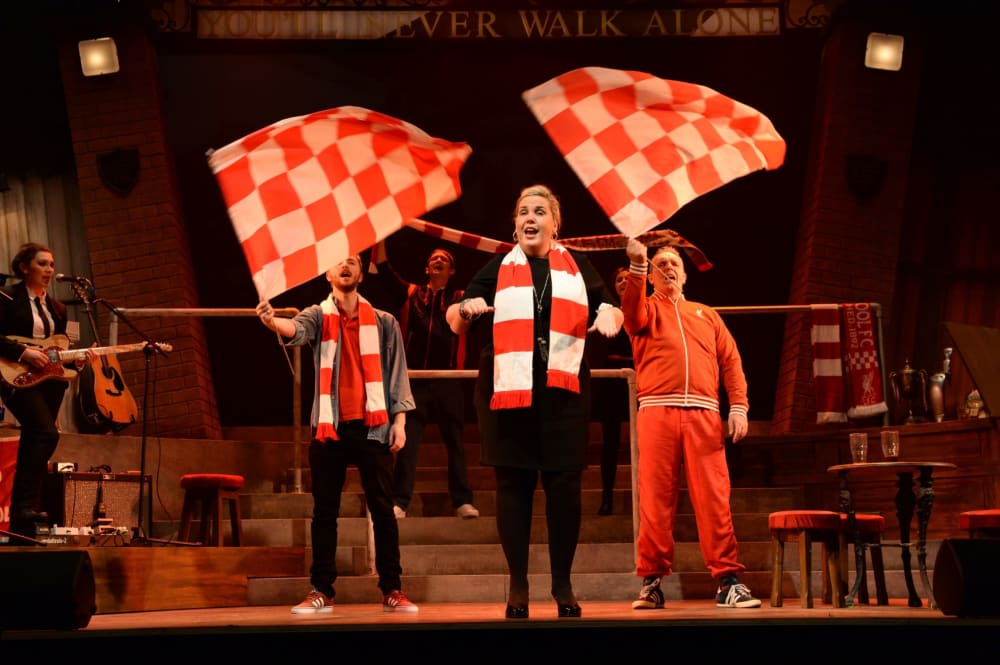 You'll Never Walk Alone, the show about Liverpool Football Club and its history, is back.
A lot has happened at the club since the show was last at Liverpool's Royal Court theatre in 2017: the lifting of the number six in Madrid, a Premier League title, a World Club Championship, a League Cup and a FA Cup win.
From J K Houlding to Jurgen Klopp, Rome to Madrid, it's a production with an unrivalled football story.
Most of the original cast return, Jake Abraham, Lindzi Germain, Ben Gladwin, Adam Keast, Mark Moraghan, Daniel Ross and Lenny Wood, as well as new cast members, Matt Connor and Lydia Morales-Scully.
You'll Never Walk Alone – Let's Talk About Six Baby starts July 29 and runs until September 3.