Relationships examined in new Warwick season
Published: 24 March 2012
Reporter: Steve Orme
Warwick Arts Centre Coventry will be staging a new season of theatre which "delves into the human psyche and explores what makes us who we are".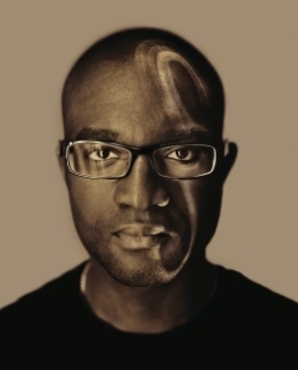 Familial relationships are examined as brotherly love becomes the focus in a new play, Black T-Shirt Collection.
Matthew and Mohammed are on a journey from Nigeria to a sweatshop in China with a view to building their own global T-shirt brand. On their way they're forced to reconsider their opinion of brotherhood.
Black T-shirt Collection is written and performed by poet, playwright and Edinburgh Fringe First award-winner Inua Ellams. It's at Warwick on Tuesday and Wednesday, 1 and 2 May.
Spiritual beliefs are explored in a light-hearted manner in The Cardinals by Birmingham theatre company Stan's Café from Wednesday until Friday, 9 to 11 May. Three cardinals take to the stage to tell a history of the world, from the Bible through to the apocalypse.
The interaction between differing peoples and the impact of colonialism are the underlying themes of Kafka's Monkey, featuring a central performance from Olivier Award-winning actress Kathryn Hunter. It's at Warwick from Wednesday until Friday, 30 May until 1 June.
Paternal relationships come under the microscope in Our Fathers, an examination of the importance of fatherhood in modern society.
Developed with the Arts Centre's associate producers China Plate, Our Fathers first appeared as a work in progress at Warwick as part of the Bite Size Festival.
Babakas theatre company, a Birmingham-based ensemble, will be presenting a full-length performance on Tuesday and Wednesday, 12 and 13 June.
On the eve of Euro 2012, Ridiculusmus will be staging a show exploring our cultural identity in David Woods and Jon Haynes's Total Football which should hit the back of the net on Friday, 15 June.