Retake, Remake in Newcastle
Published: 24 June 2022
Reporter: David Upton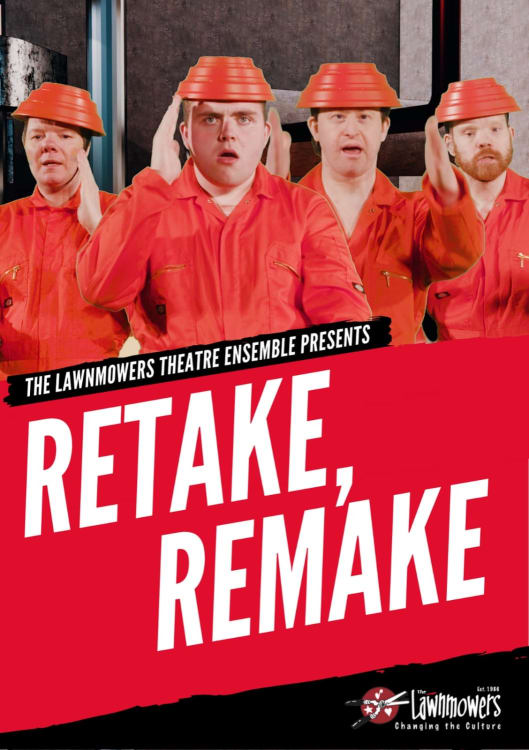 Retake, Remake is The Lawnmowers learning-disabled-led theatre ensemble's new show at Live Theatre in Newcastle Upon Tyne June 29–30.
Retake, Remake travels through a soundscape of songs, recorded voices and snippets of films such as Forrest Gump and I Am Sam.
The show explores blockbuster films which portray people with learning disabilities using actors without learning disabilities. Sometimes fun and sometimes profoundly moving, the actors question Hollywood's star-defining practice.
Retake, Remake leads up to Live Theatre's Make Hope Possible radical festival, which takes place July 1–3.
Screen star Toby Jones joins North East legend Charlie Hardwick, Futureheads singer Ross Millward and international author Preti Taneja for a society-bending festival.
The weekend opens with the official North East launch of Selina Thompson's acclaimed installation Race Cards followed by the first ever staged reading of writer and activist Preti Taneja's text Four Models In Bright Hats Think About The Future plus a short piece from Experiments in Imagining Otherwise by black feminist writer Lola Olufemi.