Robin Hood cast rail against 'robbery'
Published: 20 November 2022
Reporter: David Upton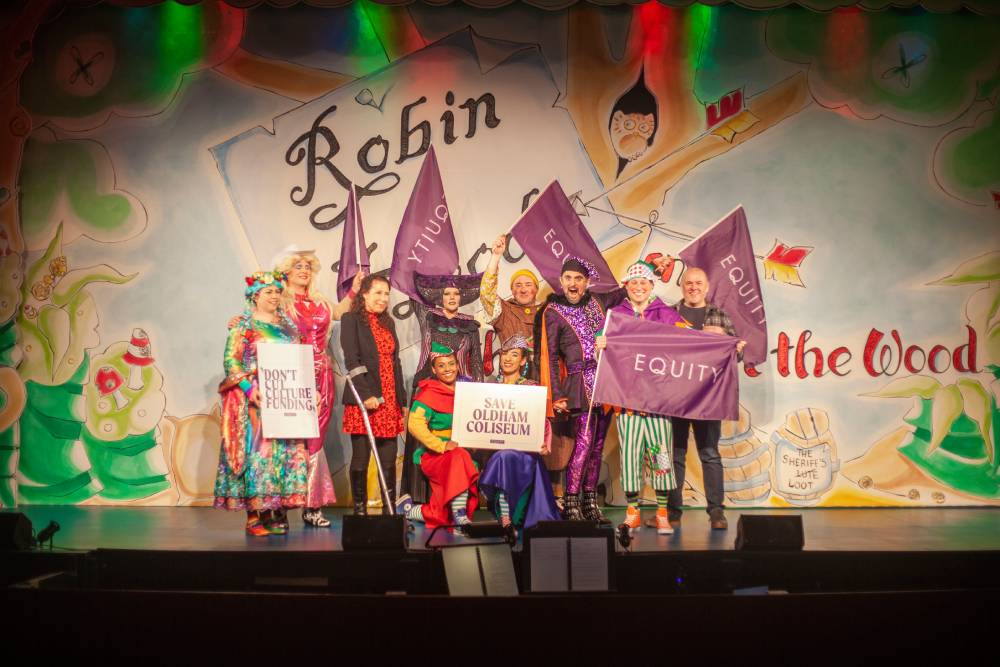 The cast of Oldham Coliseum's production of Robin Hood were joined onstage by Oldham East and Saddleworth MP Debbie Abrahams and Equity's North West Official Paul Liversey to protest against Arts Council England's decision to defund Oldham's local theatre.
Equity is calling on the Government to reverse the cuts and increase arts funding, with a demonstration to be held outside the Department for Digital, Culture, Media & Sport on Tuesday.
The protest meeting took place with the cast in costume as they took a break between shows at the opening of panto season. For many performers and creatives who work for the theatre, jobs may be under threat.
On November 14, Equity members came together to demand the reversal of cuts at two events held outside ACE offices in Manchester and London. The Manchester event was also attended by actress Julie Hesmondhalgh and writer Ian Kershaw.
Related listings

Robin Hood - Fine Time Fontayne and Chris Lawson (Oldham Coliseum Theatre)