Roger sticks his chin out for theatre charity
Published: 11 July 2021
Reporter: David Upton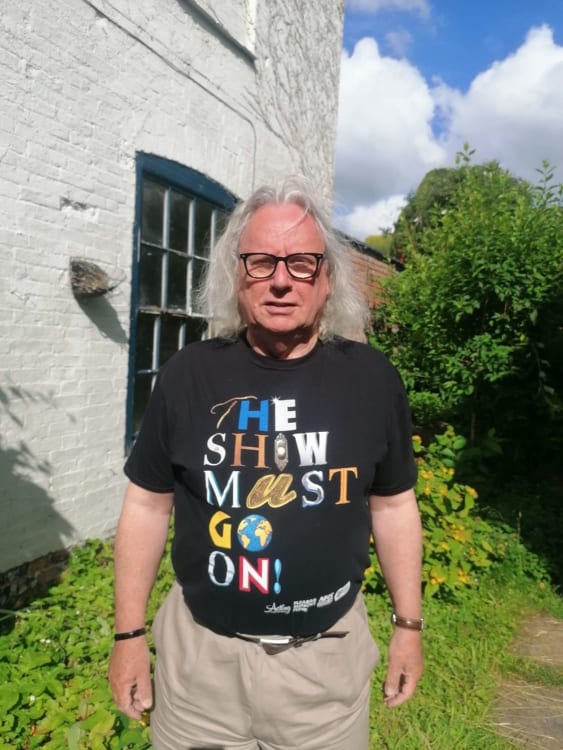 The pandemic has proved a close shave for many venues but Blackpool's Grand Theatre turned it into a trim way to raise much-needed funds.
Roger McCann, partner of Grand CEO Ruth Eastwood and who also works for the Arts Council, has raised thousands for the venue and Acting For Others after seeking sponsorship to shave off his impressive whiskers on stage.
The campaign smashed the initial target of £1,000 for both appeals, leading the benevolent beard grower to increase the target to £1,500 per organisation.
Roger explained, "when UK theatres closed on March 16, 2020, I said I would not shave again until they reopened, little knowing it would be more than a year.
"Despite emergency help from Arts Council England and the government, theatres have come to the brink of collapse and thousands of individual theatre workers have been left with no work and no income.
"As it stands, the Blackpool Grand Theatre fund has now reached £1,370 and Acting For Others is £1,432.
"We're hopeful of reaching new targets and, thanks to the assistance of UK Productions Ltd as well as some of the cast of Snow White and The Seven Dwarfs, we've put together a fun video of the infamous beard shaving with pantomime stars Vicky Entwistle, Steve Royle and Trevor Jones."
The beard shave was a nod to a theatre superstition held by the director at the Nuffield in Southampton, when Roger worked there more than 35 years ago: he didn't shave between the last day in the church hall rehearsal room and the opening night, usually six days later.