Rowena gets physical and visible
Published: 23 January 2023
Reporter: David Upton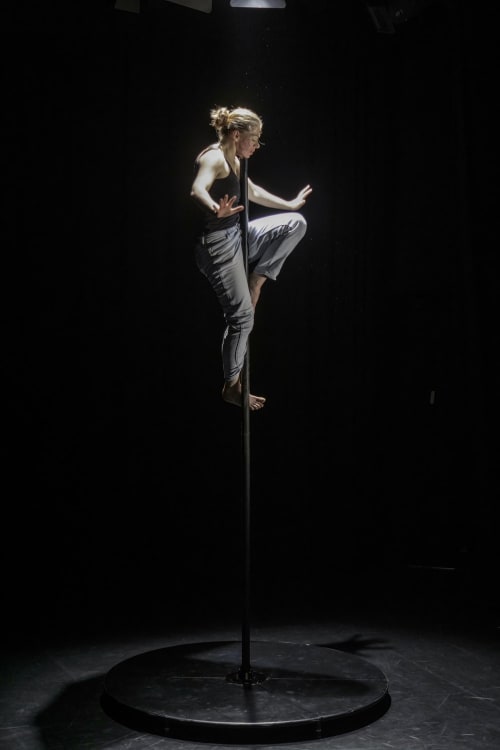 A performance artist from Liverpool is bringing her show to venues across the country, shining the spotlight on issues that queer woman face on a daily basis.
Barely Visible by Rowena Gander is an empowering physical solo performance that explores "sexualisation, (fe)male gaze and what it really feels like to live in the shadows".
With strength, a 100-kilo vertical pole and a lot of humour, this solo performance covers identity, objectification and what it is to be a gay. The show incorporates elements of physical theatre, pole and contemporary dance, with Rowena and acclaimed physical theatre director Elinor Randle.
It's at Ormskirk, The Arts Centre, February 9; Lancaster, The Dukes, February 16; Blackpool, The Old Electric, February 24; London, Jacksons Lane, March 2; London, Omnibus Theatre, March 31; and Liverpool, Unity Theatre, April 6 with more dates to come.