Royal Exchange announces up to 65% redundancies
Published: 2 July 2020
Reporter: David Chadderton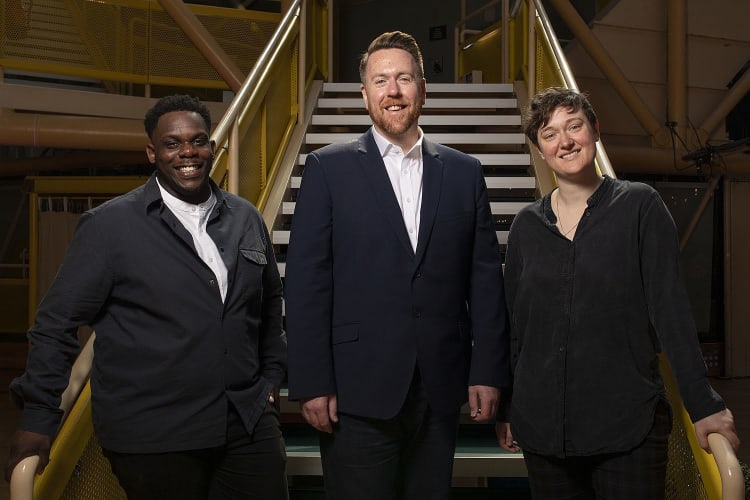 Manchester's Royal Exchange Theatre has announced that it is to "enter a period of redundancy consultation", which may result in the loss of up to 65% of current staff.
In a statement on its web site, the theatre said that it has reduced its dependence on public subsidy over the last few years to less than 25% of its £10 million turnover, which has made it more reliant on income from ticket sales, food and drink sales and venue hire, all of which have been cut to nothing since theatres were forced to close in March due to the coronavirus pandemic.
Theatres are still not allowed to present live performances, but, the statement adds, "even if we were allowed to open, whilst there are still social distancing measures in place, it is just not financially viable within our current structure. From the government's recent announcements, there is nothing on the table which gives us confidence or clarity to be able to restart any activities in the immediate future."
The statement continues, "this is devastating and very painful. We have explored all other possible options and this is the last resort in protecting the future of the Royal Exchange Theatre."
Bryony Shanahan, Artistic Director, said, "It's been heart-breaking to come to the realisation that this is the action we have no choice but to take. Our staff are dedicated, talented, loyal and they don't deserve this—and neither do the thousands of people in our industry who are facing job loss and uncertainty. It is an awful time for us all, and it's also hugely frustrating that government support simply hasn't reached us in time, despite clear warning signals and cries for help. Access to culture for all should not be a luxury but a right, and so we must value it as such as we heal and move forward from this time."
Steve Freeman, Executive Director, added, "the current economic landscape is desperate for theatres up and down the country, but we remain committed to being able to bring joy and entertainment to peoples' lives once more. In the short-term, this means that we are having to take the most drastic and painful actions now. However, we know that our role in providing people with the space to congregate for cultural experiences will be all the more important in the new world we are all facing."