RSC announces first 8 amateur companies to perform in WSF
Published: 10 June 2012
Reporter: David Chadderton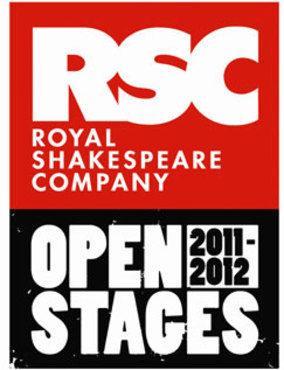 The Royal Shakespeare Company has announced the names of the first eight amateur companies who will perform in the Open Stages event in Stratford-upon-Avon as part of the World Shakespeare Festival.
Each amateur company, selected from the 263 who applied, is partnered with a regional theatre:
The Tower Theatre Company from London will perform a new play Baba Shakespeare based on the real-life experiences of the actress Felicity Kendal in India in the 1960s with her family as part of a travelling theatre company. Partner: Questors Theatre, London.
The Rainbow Factory from Belfast will perform Julius Caesar set on the Shankill Road in the early 2000s during a loyalist feud. Partner: Lyric Theatre, Belfast.
Edinburgh Theatre Arts Company will perform Macbeth in old Scots. Partner: National Theatre of Scotland.
Riverside Drama Company will perform The Pocket Dream by Elly Brewer and Sandi Toksvig, inspired by A Midsummer Night's Dream. Partner: Contact Theatre, Manchester.
Walden Musical Theatre Company from Saffron Walden will perform a new musical based on the subject of one of Shakespeare's plays, Henry VIII the Musical. Partner New Wolsey, Ipswich.
Tread the Boards Theatre Company from the Midlands will perform The Complete Works of Shakespeare (abridged) by Adam Long, Daniel Singer and Jess Winfield. Partner: RSC.
The Royal Navy Theatre Association will perform Much Ado About Nothing with a troop of Royal Marines returning from Afghanistan in Portsmouth's naval dockyards in front of HMS Victory before the Stratford showcase. Partner: Nuffield Theatre, Southampton.
Phoenix Theatre Company won a place through a one-act play festival held in partnership with the Drama Association of Wales with the play The Witches of Macbeth.
Sherman Cymru in Cardiff, The Sage Gateshead and Hall for Cornwall have yet to announce their partnered amateur companies. There will be another competition winner entrant like the Welsh one in association with the All England Theatre Festival, the winner to be announced later this month.
A cast of amateur performers will also be working with the RSC's professional teams on a new production of Pericles.
RSC Open Stages producer Ian Wainwright said, "We're delighted with the selection of exciting amateur companies and productions we have programmed from our Open Stages regional partner theatres. Both weekends will showcase fantastically diverse, original productions, giving audiences an idea of the variety of amateur groups in the UK and the breadth of their work. Above all, these events are a great celebration of the talent, commitment and passion of amateur theatre-makers across the country."
Performances in Stratford will be on the weekends of 13 to 15 July and 21 to 22 July. Tickets are on sale now.
For more information, see http://www.rsc.org.uk/whats-on/open-stages/.