RSC gets £19 million loan from government
Published: 11 December 2020
Reporter: Steve Orme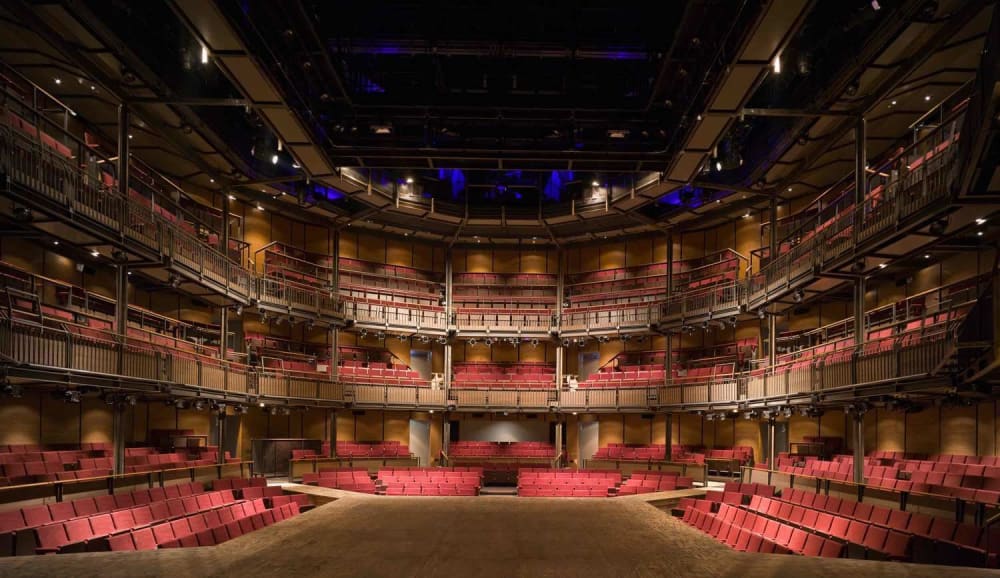 The Royal Shakespeare Company is to receive £19.4 million from the government's culture recovery fund to help secure the company's immediate future which has been affected by the COVID-19 pandemic.
The RSC has been unable to stage full productions since the start of the pandemic, resulting in an expected loss of 86% of its income—£46 million for the current financial year.
Up to 90% of its staff were furloughed. The company is reaching the end of a formal consultation with staff on redundancies and changes to terms and conditions.
The government loan will help the company to open full productions in Stratford and London in spring 2021. The RSC also wants to tour its plays again, invest in new productions and deliver a major piece of work as part of Coventry's becoming UK City of Culture 2021.
Commenting on the announcement, artistic director Gregory Doran and executive director Catherine Mallyon said, "we are relieved at the news. Without any regular income from our work on stage and no confirmed date for the full reopening of theatres, we must plan for a different future.
"The finance will help the RSC to recover and in the medium-term reopen our Swan and The Other Place theatres which will remain closed in 2021.
"The agreement requires us to be financially sustainable by the end of the 2021–22 financial year so that we can move towards repaying the loan, together with the interest that will accrue.
"We will reopen our theatres and we will welcome people back to our buildings for full performances and for meeting together in our cafes, shop, restaurant and exhibitions. We can't wait for that time to come."