RSC laptop scheme helps young learners
Published: 31 October 2020
Reporter: Steve Orme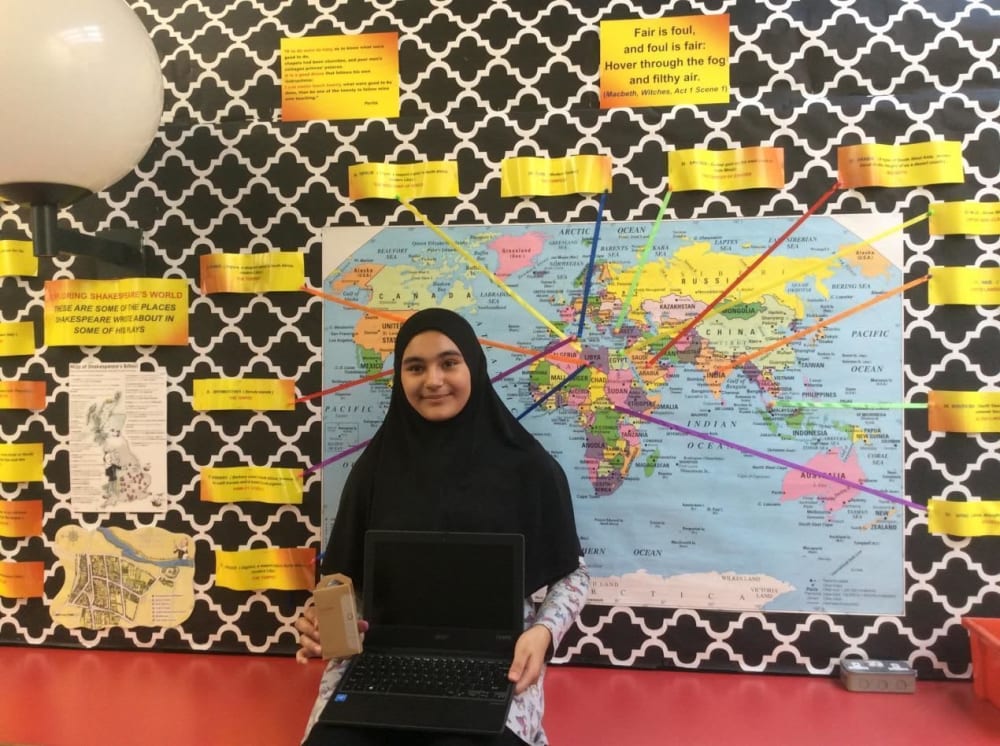 Two hundred and fifty young people are to receive a laptop to support their learning at home through an initiative between the Royal Shakespeare Company and one of Europe's largest independent IT groups.
Students from 12 RSC associate schools in Birmingham and Warwickshire will get the equipment so that they can access high-quality learning and arts opportunities at home as well as in school. The RSC has gone into partnership with SCC which has its headquarters in Birmingham.
Jacqui O'Hanlon, the RSC's director of education, said, "this is one of the most challenging times to be in education, either as a teacher or student. This wonderful gift from SCC's charitable trust means that 250 children will be able to access online learning opportunities wherever they are, and ensure they're acquiring important new skills along the way."
Mike Swain, chief executive of SCC UK, added, "the impact of COVID-19 has accelerated the requirement for us all to be more reliant on digital access and it's easy to forget that this is a privilege not afforded to everyone.
"We hope this donation through our charitable trust to children in Birmingham and Warwickshire will improve their learning experience and help them to unleash their potential."