Sadler's Wells Lilian Baylis Studio spring season
Published: 16 March 2012
Reporter: David Chadderton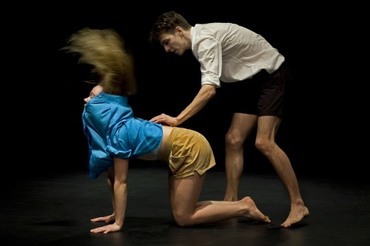 Sadler's Wells has announced the spring programme in its Lilian Baylis Studio.
Zombie Aporia, a title made up of words meaning living and dead and a logical contradiction, is the latest work from New York-born Daniel Linehan that sets out to collide musical rhythms with opposing dance rhythms and create physical manipulations that distort the voice. This will be in the Studio on 9 and 10 May.
On 29 and 30 May, there will be a mixed bill consisting of Noé Soullier's Le Royaume des Ombres (The Kingdom of Shadows) and D'un pays lointain (In a Country Far Away) with Frauke Requardt and Freddie Opoku-Addaie's The Fidelity Project.