Salford premiere for The Bat
Published: 15 September 2023
Reporter: David Upton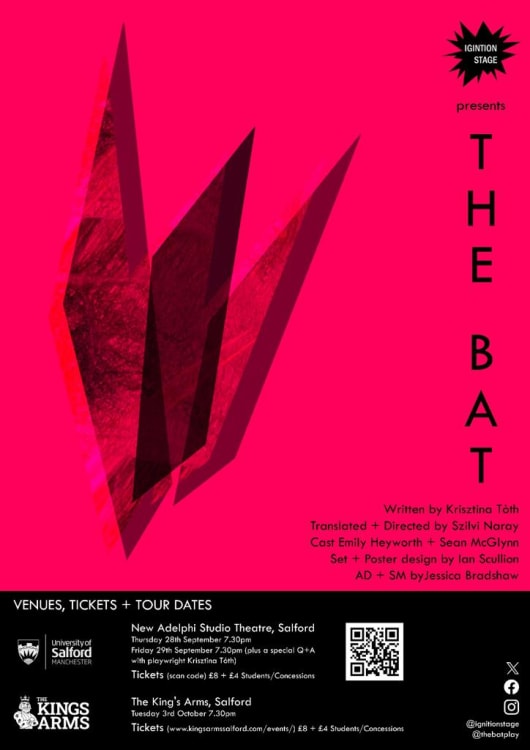 New Adelphi in Salford is to stage an English language premiere of The Bat: a satirical dark comedy about a mother's descent into hell.
It's from one of Hungary's most highly acclaimed female writers and has been translated by a Salford academic, Dr Szilvi Naray, from poet and writer Krisztina Tóth and is at the New Adelphi Studio Theatre September 28–29.
It's a critique of Hungarian society as it follows a protagonist after a rubber bat goes missing from a school nursery in a story that leads to hatred, blame, suspicion and tragedy.
Ignition Stage is working with Manchester-based actors Emily Heyworth, who will play mother, nursery teacher, psychologist and voice, and Sean McGlynn as father and policeman.
There will be a third performance at The Kings Arms October 3.
Related listings

The Bat - Krisztina Tóth, translated by Dr Szilvi Naray (Ignition Stage)