Panto stars launch new book at the Playhouse
Published: 24 February 2013
Reporter: Simon Sladen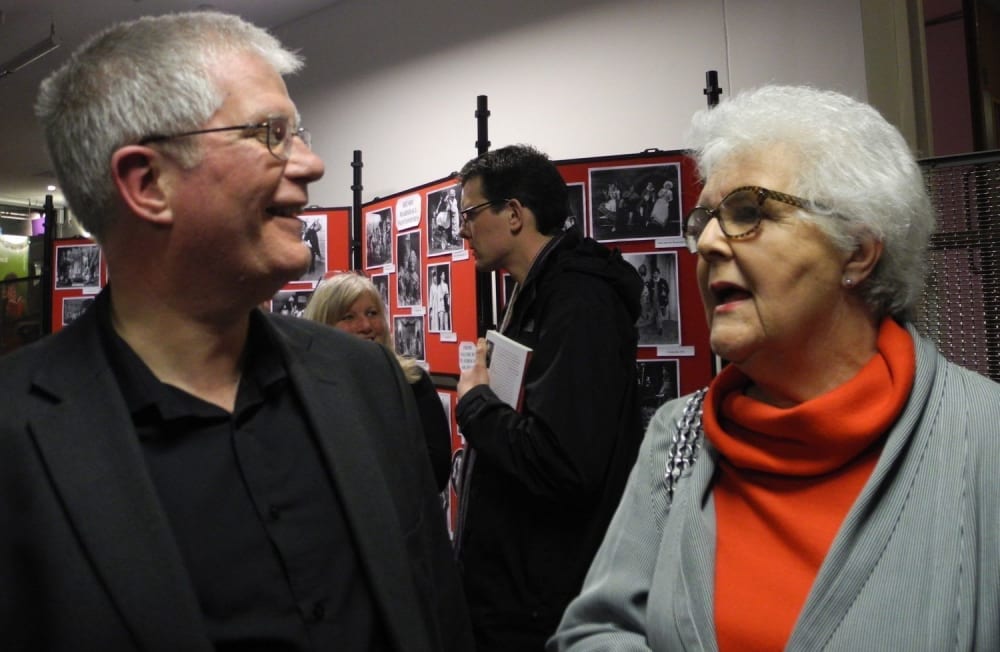 On Saturday 16th February, stars of Salisbury's pantos of the past gathered at the Playhouse to celebrate the launch of a new book by Chris Abbott.

Putting on Panto to Pay for the Pinter chronicles Henry Marshall's pantomimes at the Playhouse between 1955 and 1985 and is full of memories from those who took part in the annual silliness on stage.

Speaking about the book, Abbott said, "I am so pleased to have put on record this fascinating period of pantomime history. Repertory theatre pantos like those by Henry Marshall preserved the genre at a time when the commercial shows were sometimes struggling."

Having seen every pantomime at the venue whilst growing up in Salisbury between 1962 and 1969, Abbott deemed the productions, "well worth writing about" and was granted permission to Marshall's personal archive by the family.

Putting on Panto to Pay for the Pinter not only tells the fascinating story of Marshall's pantomimes at the venue, but also includes Marshall's pantomime gag book, which has been painstakingly transcribed by Abbott.

"In Henry Marshall's gag book," Abbott explained, "we hear the echoes of Edwardian clowns, acrobats of the 1930s and the growing confidence of late twentieth century pantomime."

Actress Stephanie Cole, who was married to Marshall and appeared in three Playhouse pantos said, "People can use it and learn from it". Cole also contributed to the book's foreword.

Over 50 guests attended the launch, including Prunella Scales and Timothy West, who, along with their fellow Playhouse friends, also enjoyed an exhibition of photographs from past panto seasons.

"It was great to have so many people at the launch event," said Abbott. "Many of them travelled a long way to be there and meet colleagues not seen for thirty years or more. A launch scheduled for forty-five minutes soon turned into a three-hour trip down memory lane!"

'Putting on Panto to Pay for the Pinter' is published by Hobnob Press and is priced £14.95. A review of the book will be published on the British Theatre Guide in the coming weeks.