Save Coliseum public meeting plays to packed house
Published: 22 February 2023
Reporter: David Chadderton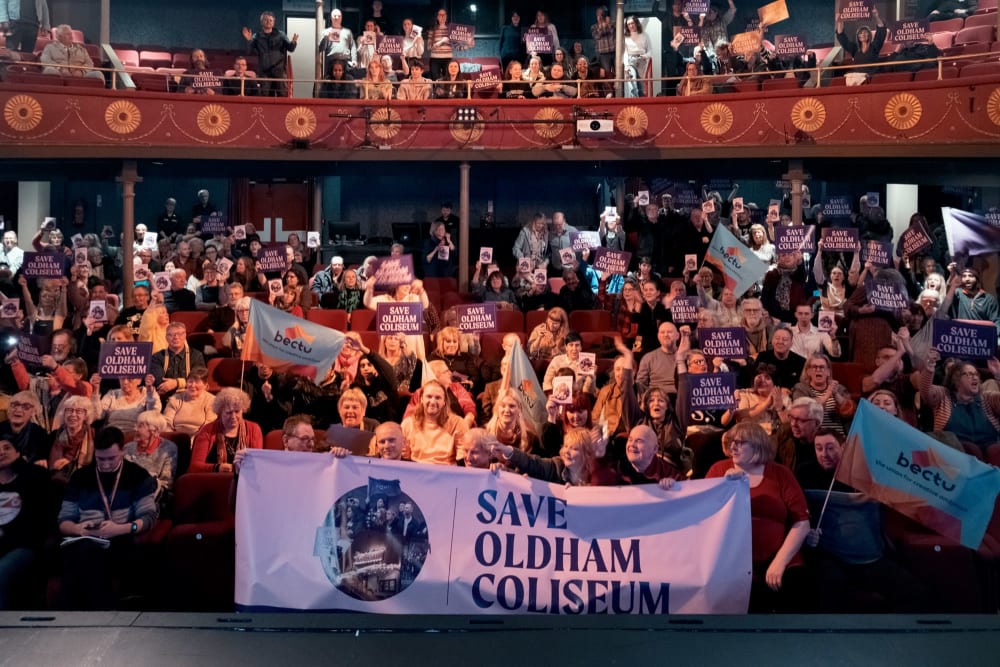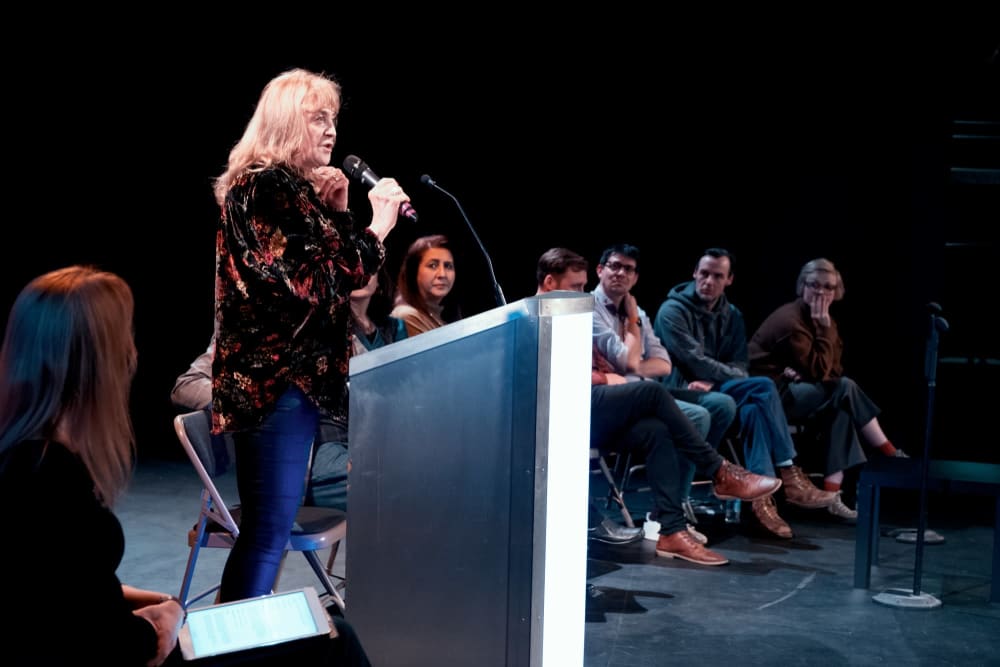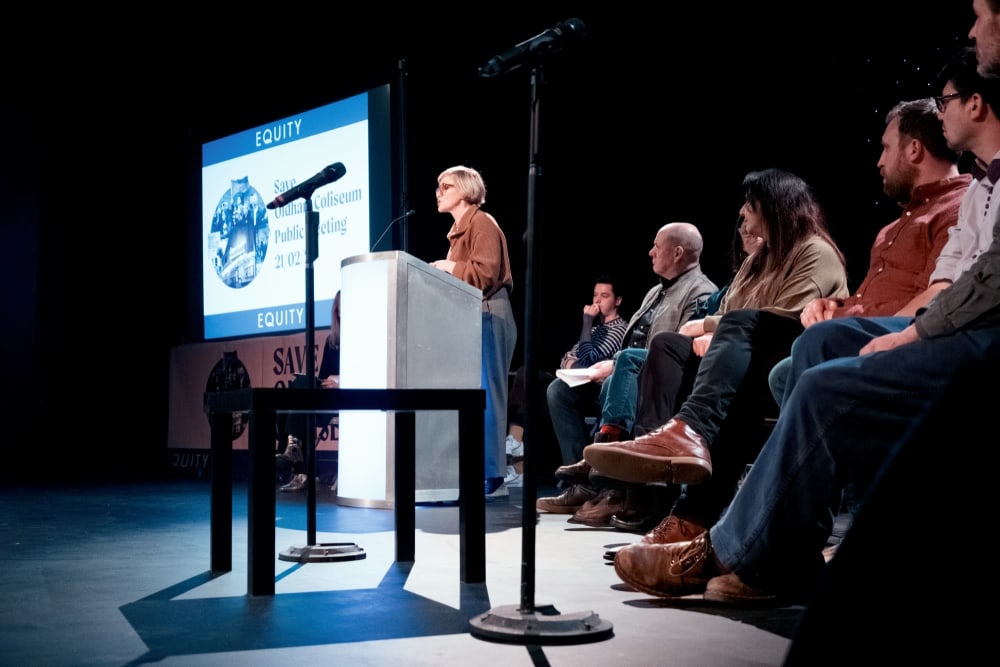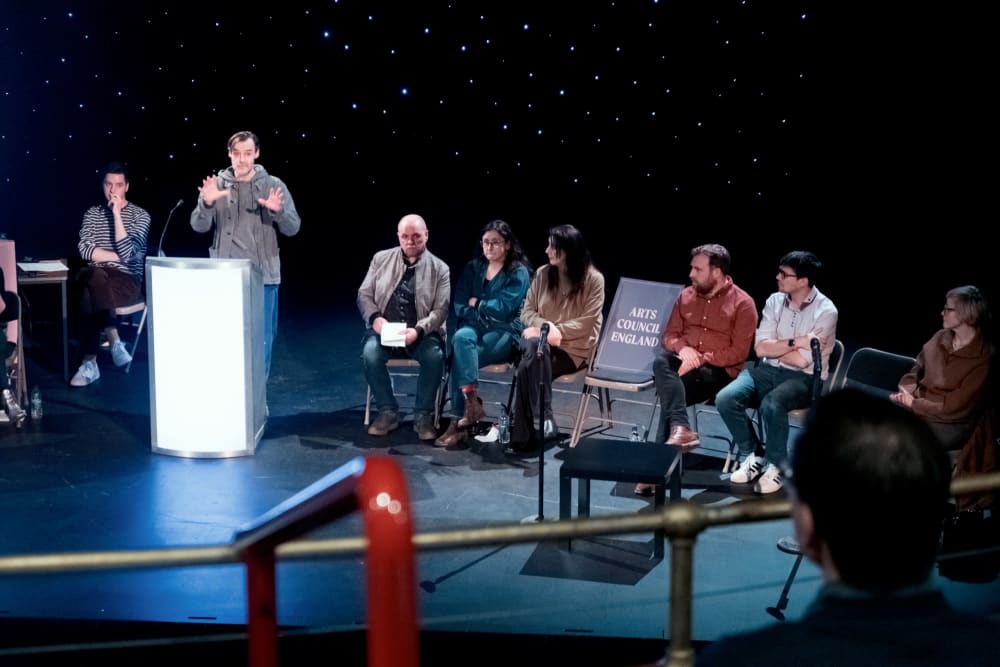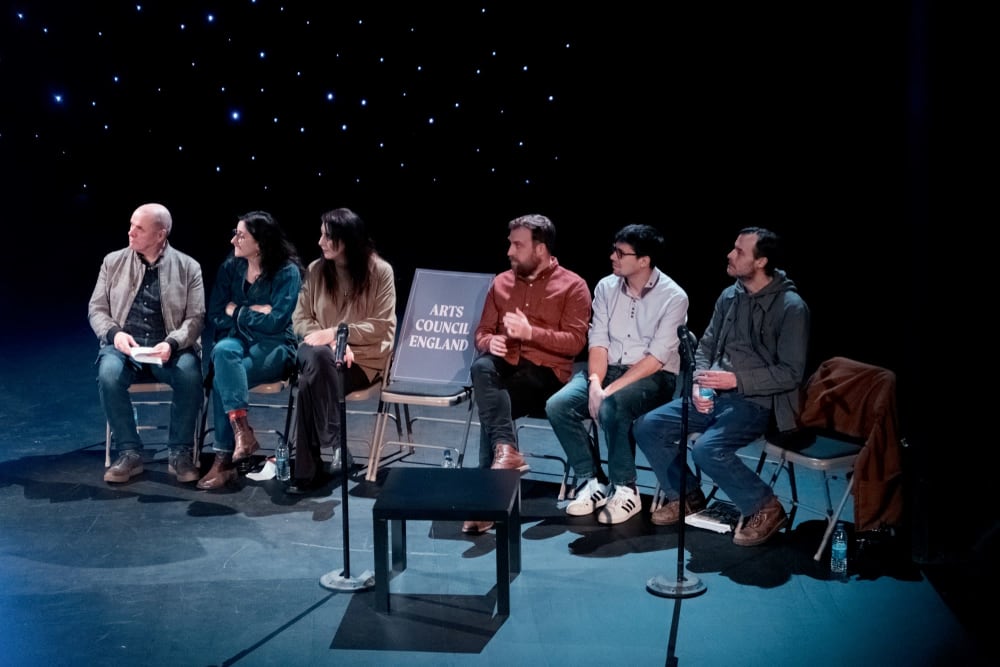 400 people attended Equity's Save Oldham Coliseum public meeting on Tuesday 21 February 2023, featuring speakers Maxine Peake, Paul, Hilton, Ian Kershaw, Equity President Lynda Rooke and Coliseum CEO Chris Lawson—and an empty chair to symbolise the lack of a representative from Arts Council England, whose decision to cease NPO funding of the theatre has forced its imminent closure.
On-stage speakers and community members from Oldham posed questions to ACE regarding the planned closure of the Coliseum, which will be sent to ACE. All attendees were asked to sign a petition calling on them to reverse their decision to cut funding to Oldham Coliseum, to be handed in to ACE's Manchester office headquarters by Equity President Lynda Rooke on Wednesday 22 February at 9:30AM.
As well as leading the audience in chants of "Hands Off Oldham" at the end of the meeting, actress Maxine Peake said, "it is about community, it's what this theatre means to Oldham… There's a saying that 'If you can't see it, you can't be it'. And it's not just that they [Oldham Coliseum] are great at training actors, but it's about what spaces like this give to the audiences that come here."
Chris Lawson said, "we're now finding ourselves in a consultation period of 30 days for 70 jobs. That's 70 jobs in Oldham, that's 70 jobs in the arts, that's 70 times I'm sitting one-to-one with staff members that I work with every day to explain to them what's happening. And that's a conversation that then, in turn, is being had with me.
"There was a timely announcement, I think this afternoon, around the new building. Now pictures of that building have the Coliseum logo on it. The Coliseum, as things stand, will not exist to be able to run that building—it is the next three years that we're trying to protect."
Lawson was referring to an announcement from Oldham Council for a new £24m theatre with a 300–350-seat auditorium and a 120-seat studio, scheduled to open by 2026. In 2018, the Council abandoned plans, then in an advanced stage, for a new £27m building for the Coliseum. CEO Kevin Shaw left the Coliseum soon after.
Equity North West Regional Official Paul Liversey said in a separate statement, "while Oldham Council's recommitment to building a new theatre is positive news, it still does not address the immediate problems that come with the Coliseum's closure on 1 April. These include the redundancies faced by Equity members who work there, alongside the fact that until the opening of the new venue—scheduled for 2026, so at least three years from now—there will be no theatre in the borough.
"This will create a vacuum of arts access in Oldham, with the community left without a producing theatre to nurture the creation of new writing and performing arts, alongside proper union jobs. We call on Arts Council England and Oldham Council to release details about the arts provision planned for Oldham in the years before the opening of the new theatre and, if these do not include the existence of a producing theatre, to save Oldham Coliseum."
The full list of speakers is: Maxine Peake, actress; Chris Lawson, Oldham Coliseum Chief Executive; Paul Hilton, stage and screen actor; Ian Kershaw, scriptwriter and playwright; Zoe Iqbal, actress; Najma Kahlid, founder of Women's CHAI project; Victoria Brazier, performer; Lynda Rooke, Equity President; Paul Liversey, Equity North West Regional Official; Gareth Forest, Equity Campaigns Officer who organised the Save Oldham Coliseum public meeting.