Shaw is Jekyll in Derby co-production
Published: 24 August 2022
Reporter: Steve Orme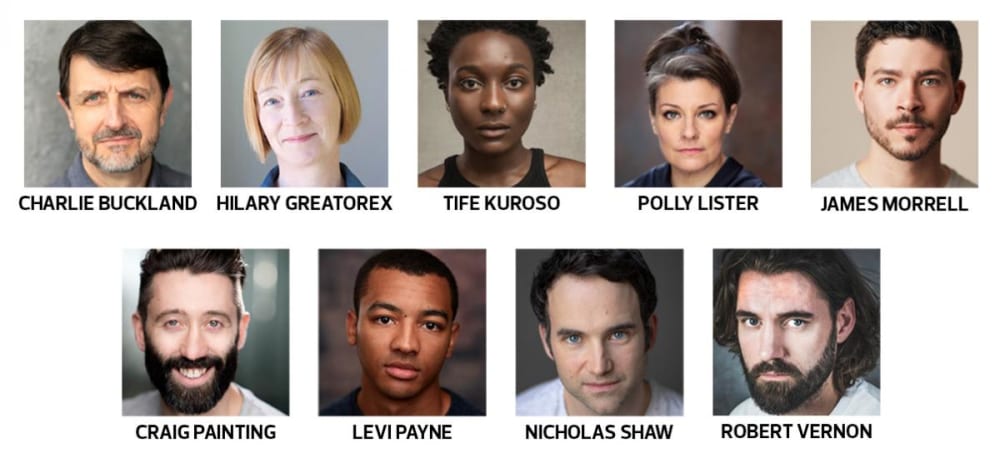 Derby Theatre and Queen's Theatre Hornchurch have announced the cast and creative team for their co-production of Neil Bartlett's adaptation of Robert Louis Stevenson's Jekyll and Hyde.
Nicholas Shaw will play Jekyll and Hyde. He appeared in Beth Steel's Wonderland at Nottingham Playhouse and Northern Stage in 2019 and also took to the stage for the Royal Shakespeare Company in Wolf Hall Parts 1 and 2 at the Winter Garden Theatre, New York City.
Polly Lister will play Dr Stevenson. Charlie Buckland is Lanyon, Hilary Greatorex will play the matron and Mrs Poole. Tife Kusoro will be the girl and James Morrell is the inspector. Craig Painting will play Enfield, Levi Payne is the guest and Robert Vernon will play Utterson.
Derby Theatre's artistic director Sarah Brigham will direct. Jessica Curtis will be the designer, Ivan Stott is the composer and Deborah Pugh will be movement director. Lighting designer is Simeon Miller, Omar Khan is assistant director and producer is Stuart Allen.
Brigham said, "I'm thrilled again to be co-producing with Queen's Theatre Hornchurch. We share an ambition to bring brilliant theatre to local audiences to challenge, delight and entertain and I hope this production does just that.
"This fresh new adaptation by Neil Bartlett gives audiences everything they expect from this well-known story but also introduces three new space-taking female characters. These women drag the violence and secrecy of Hyde out from the shadows of the Victorian gentlemen's club into the light.
"I'm delighted we've brought together a stellar cast to tell this classic tale which will have a visceral and explosive feel wrapped up in the dark mystery of Victorian London. The talented Nicholas Shaw takes the title role but it really is an ensemble company who never leave the stage as this pressure cooker of a play comes to its dramatic climax."
Jekyll and Hyde will play at Derby Theatre from Friday 30 September until Saturday 22 October before transferring to Queen's Theatre Hornchurch from Wednesday 26 October until Saturday 12 November.
As part of the run, Derby Theatre is offering two paid, work-experience placements to anyone aged 18 or above. For more information and to apply, e-mail senior producer Stuart Allen.
Related listings

Jekyll & Hyde - Adapted by Neil Bartlett (Derby Theatre and Queen's Theatre Hornchurch)