Sheffield Lyceum closes for refurbishment
Published: 24 July 2014
Reporter: Mark Smith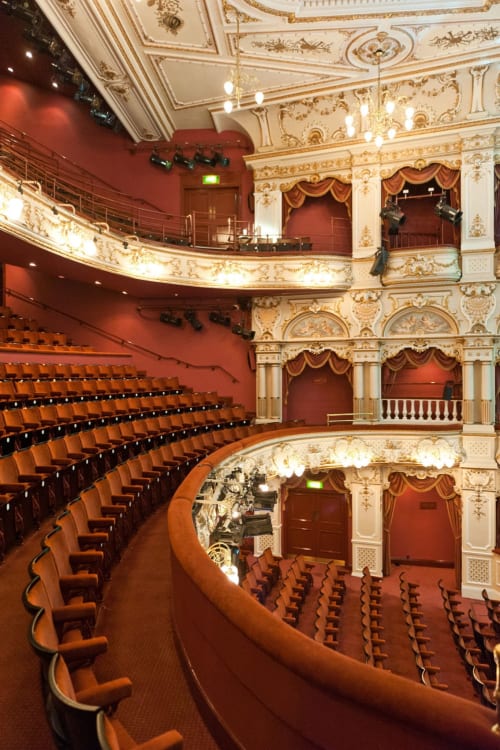 The Sheffield Lyceum is to close this week for just over two months' worth of refurbishment and improvement works.
The 1000-seater proscenium arch auditorium has the largest capacity of those in the Sheffield Theatres complex. This work promises to improve the experience for both audiences and visiting companies.
The auditorium itself will be recarpeted and redecorated, and a ventilation and cooling system installed. Improved facilities such as an additional ladies' toilet and baby changing facilities will also be provided.
Behind the scenes, upgrades are promised to the theatre's equipment, promising improved capabilities for receiving larger scale productions and for creating adventurous in-house programming.
LED lighting and other technical improvements are also planned in order to reduce the environmental impact and financial overheads of running the venue.
The theatre will reopen in early October with a revival of Daniel Evans's acclaimed production of Tim Firth's musical comedy This Is My Family.
The improvements to the Lyceum have been funded through a £1m grant from Arts Council England, £500,000 from Sheffield City Council, and around £400,000 from Trusts, Foundations and other fundraising efforts by Sheffield Theatres.