Show about Othello's sister gets Arts Council funding
Published: 11 May 2019
Reporter: Steve Orme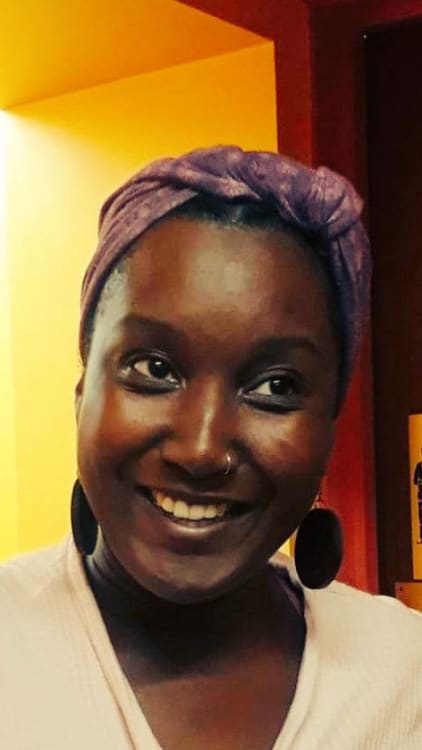 Derby-based 1623 theatre company, whose motto is "see Shakespeare differently", has been awarded an Arts Council grant to develop its 2020 show Othello's Sister.
Lauren Nicole Whitter came up with the idea when she was one of the artists on the company's 2018 development programme run by 1623 artistic director Ben Spiller and theatre-maker Michael Pinchbeck.
The show centres on Othello's sister—a character that Whitter created. She has also drawn on her personal family history. Her grandmother came to Britain on HMT Empire Windrush. The story explores the legacy of the Windrush generation and what it means to be British, black and female today. It switches between Jamaica of the 1950s and contemporary Britain.
In Whitter's story, Othello has travelled to Britain on Windrush. A family crisis arises in Jamaica and the family tries to contact Othello, but he doesn't respond.
Spiller said, "we're thrilled that the Arts Council is supporting us. The grant will make it possible for us to build up the character of Othello's sister and give her a voice in the here and now. This will involve workshopping ideas at our home, the QUAD arts centre in Derby."
Whitter performed a short extract from the show in March during celebrations in Derby to mark International Women's Day. It will also be taken to a scratch night as part of the Pulse Festival in Ipswich on June 1 and audience feedback will help shape the development.
In October, to coincide with Black History Month, 1623 is planning workshops at Sheffield Hallam University—a project partner—where BAME communities will be provided with a platform to create their own stories and present them at a scratch night in Sheffield.
The creative team behind Othello's Sister is performer and deviser Whitter along with co-devisers Selina Thompson, who also directs, and 1623 associate artist Oliver Alvin-Wilson who has played Othello.