Sisters doing it for themselves
Published: 24 June 2012
Reporter: David Upton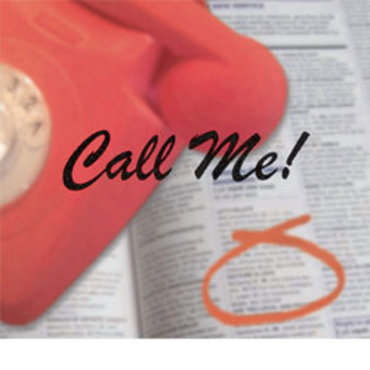 Writing and producing together for the first time, sisters Sarah and Becky Adams are heading to the Edinburgh Festival Fringe this year with their play, dating comedy Call Me!, which received rave reviews and a sell-out run in Manchester last year.
Inspired by the likes of Victoria Wood and Dawn French, writer Sarah Adams has formed new theatre company By The Slice to produce a cringe-worthy yet affectionate romantic comedy alongside her film producer sister Becky.
By The Slice invites the audience to come and rejoice with them at the ridiculousness of love and dating!
Taking all of the available Manchester cast with them, By The Slice will also be introducing some new faces as well as new-to-theatre director Dan Wilson whose credits include directing Sir Ian McKellen and Status Quo in Coronation Street, Eastenders, BBC's Land Girls and 32 Brinkburn Street, and feature film The Roundabout.
Sarah is joined in By The Slice by her sister, producer Becky. "Of course initially I was introduced to Call Me! because it's my sister that has written it, but it was clear immediately how funny, engaging and close-to-the-bone the script was, and how well it connected with audiences, and so I quickly got my company Reelscape Productions involved!" says Becky.
Call Me! follows three women on an exposing comedy journey through their all too familiar relationship mishaps.