Smeds & Smoos land in Salford
Published: 28 March 2022
Reporter: David Upton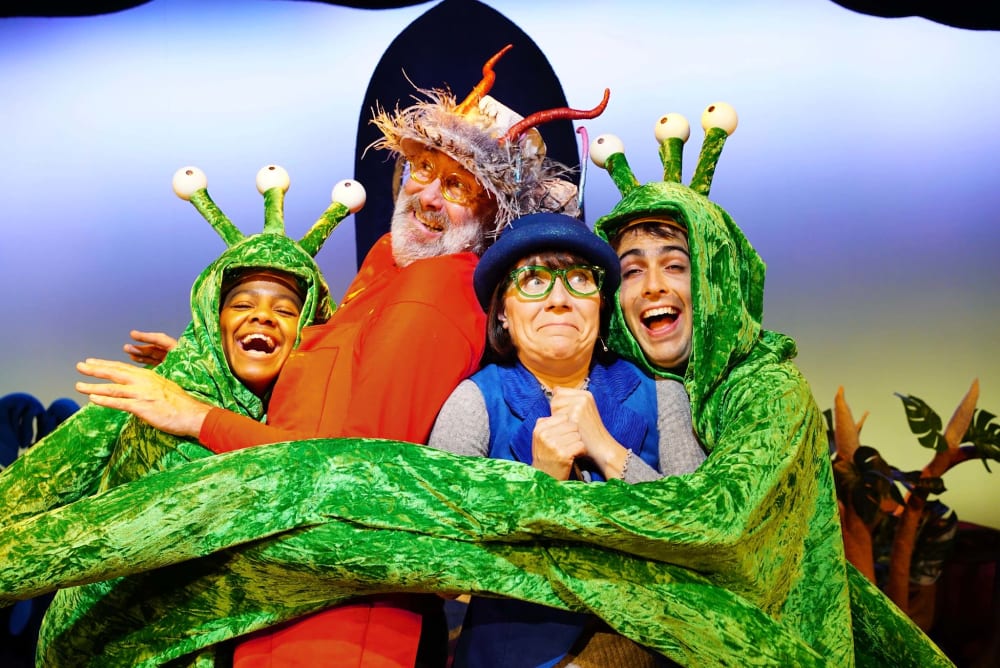 A new show based on the book The Smeds and The Smoos by Julia Donaldson and Axel Scheffler is at The Lowry in Salford April 12–16.
The book tells the story of two rival groups of aliens living on a far-off planet. So, when a young Smed and Smoo fall in love and zoom off into space together, how will their families get them back?
Tall Stories presents a production that focuses on unity and understanding with music, laughs, puppetry and adventures for audiences aged three and up.