Soho and Live Explore Utopia
Published: 17 January 2012
Reporter: Peter Lathan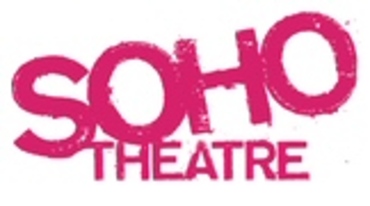 London's Soho and Newcastle's Live Theatres are to co-produce a new writing project, UTOPIA.
After a diet of dystopian visions, austerity measures and extreme renditions, UTOPIA is "a night of humanity at its best, looking at a different vision of our future, a vision of humankind being both human and kind. Just look at what we could have won..."
Soho Theatre and Live Theatre collaborate on the ambitious new writing project - UTOPIA; directed by Artistic Directors Steve Marmion and Max Roberts who will commission writers to create new short plays challenging visions of our future.
UTOPIA will open at Live Theatre on 31st May running until 16th June and will then transfer to Soho from 20th June to 14th July.
Another Soho/Live collaboration returns to the London. A Walk On Part: The Fall of New Labour, adapted from the diaries of ex-MP and junior minister Chris Mullin, which premiered at Live and played at Soho Upstairs last year will be revived in the Main House from 21st March to 14th April.
Also in the new Soho season, announced today by artistic director Steve Marmion, will be the winner of the Total Theatre Award at the 2011 Edinburgh Fringe, Swamp Juice. Using shadow puppetry, Canadian performer Jeff Achtem brings his award-winning show about life in a swamp to the main house from 17th April to 5th May.
It will be followed by a new play by Ella Hickson, Boys, following its premiere at the HighTide Festival 2012 and performances at the Nuffield Theatre Southampton. Boys, which is directed by Headlong's Associate Director Robert Icke, runs from 30th May to 16th June.
Also in the new season, which starts on 22nd February (running until 3rd March) with Third Angel and Mala Voadora's What I Heard About The World, are seven visiting productions, comedy and cabaret.