Spring in Salisbury
Published: 10 January 2012
Reporter: Peter Lathan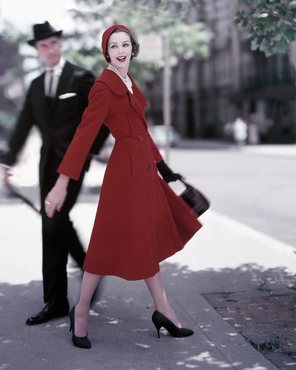 Salisbury Playhouse's new artistic director has announced his first season at the Wiltshire venue, running from February to May:
Main House productions
15th March to 17th April
The Seven Year Itch
By George Axelrod
A sweltering New York summer in 1952, and an unexpected encounter with the young woman staying on the floor above sets publishing executive Richard Sherman on a re-evaluation of married life. Director Blanche McIntyre makes her Playhouse debut.
2nd – 26th May
Epsom Downs
By Howard Brenton
Directed by Gareth Machin in his first production at the theatre. "The Playhouse's magnificent arena stage lends itself brilliantly to an expansive and highly theatrical form of story telling", he said. " As the different strands interweave, a rich tapestry unfolds revealing the hopes, dreams and disappointments of a nation."
Theatre Fest West
Bringing some of the best theatre companies in the region to Salisbury for a two week Easter celebration from 10th – 21st April.
Theatre Alibi lead the festival with their production of Dick King-Smith's The Crowstarver (Tuesday 17 – Saturday 21 April) on the Main Stage. Set in the heart of the Wiltshire countryside this heart-warming story features powerful performances, animal puppets and a live score.
The celebration also includes the Playhouse's Associate Theatre Company Stuff and Nonsense move their popular production of The Enormous Turnip (Thursday 12 – Saturday 14 April) to the Main House. Sixth Sense Theatre present Splosh! (Tuesday 10 – Friday 13 April), a show for 2-5 year olds with multi-sensory design, music and puppetry. Pickled Image's Wolf Tales (Tuesday 10 April) lets the wolf take centre stage in this exposé of some of our best loved fairy tales. Suitable the over-5s.
Riot (11 & 12 April) is a true story set in a lamp-lit flat-pack universe bursting with violence and chaos. In May Day, May Day (13 & 14 April) Kneehigh regular, Tristan Sturrock tells his haunting story of the Padstow Obby Oss. For one night only Publick Transport bring Discombobulated (18 April), an "utterly bonkers" two handed clown show.
Theatre Fest West will also include workshops from Forest Forge, Big State Theatre and a Regional Youth Theatre Festival (Saturday 21 April).
In the Salberg Studio
28 February – 3 March
Headlong Theatre presents
Romeo and Juliet
By William Shakespeare
5 – 7 March
Hull Truck presents
DNA
By Dennis Kelly
26 March – 7 April
Company of Angels presents
Anne and Zef
Based on a fictional meeting between Anne Frank and Zef Bunga
15 –26 May
A co-production with Myrtle Theatre
Up Down Boy
By Sue Shield
Inspired by the extraordinary life story of a boy with Down's Syndrome, and his mother's humorous and idiosyncratic perspective on bringing him up.