Starmer praises Coventry communities for pulling together
Published: 24 July 2020
Reporter: Steve Orme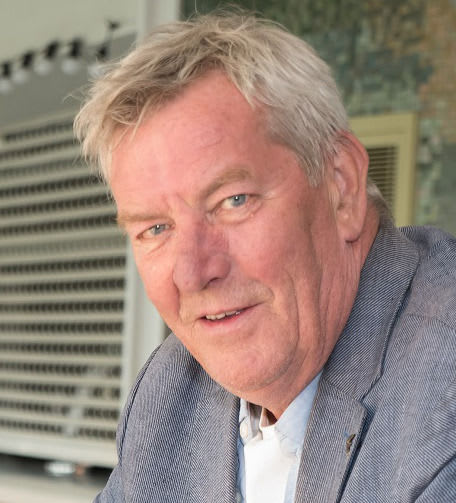 Labour leader Keir Starmer has praised the outreach work done by Coventry's Belgrade Theatre and the way communities of Coventry have pulled together during lockdown.
Speaking at a summer reception for the creative industries, Starmer, who days earlier had visited a college in Coventry, said, "I was really struck as people talked through the challenges posed by COVID-19 how the different communities of Coventry were pulling together.
"There was a real sense of a 'family' of communities: different communities, diverse communities pulling together to help each other out. And therefore all the work you're doing is vitally important to get people through this period.
"We have to get through these weeks and months to ensure that we have a creative sector in the way that we want coming out of COVID-19. And one of the arguments we've been making to the government is that it's all very well supporting our business sector and organisations and self-employed people—but winding down that support in one go in October isn't going to work.
"For the creative sector, it's obvious that people won't be able to perform in September and October in the usual way—it's going to take longer. And therefore what we've said is provide sector-specific packages for the creative sector.
"It's true the Government did put some money behind arts and culture a few weeks ago and that's a good thing. The problem, the limitation of it, is that I think it came a bit too late.
"Unfortunately some businesses and organisations have gone under already. Some of it doesn't come on-stream until October. And I've been really worried by this phrase the government have been using about using the money to protect the 'crown jewels'. As if it's only certain bits of the creative sector that need protection and need support when you will all know that actually it's needed in-depth—and probably needed more in the areas that are younger, in organisations really pushing through the early stages.
"So our challenge to the government is to go further than they've gone and not cut this off in October."
Belgrade artistic director Hamish Glen commented, "since lockdown began, the Belgrade has continued to support Coventry communities through our wide-ranging community, education and diversity work. How will this work be supported to continue as the theatre remains unable to host shows and generate the income we need?"