Stuffed programme for Unity
Published: 14 November 2022
Reporter: David Upton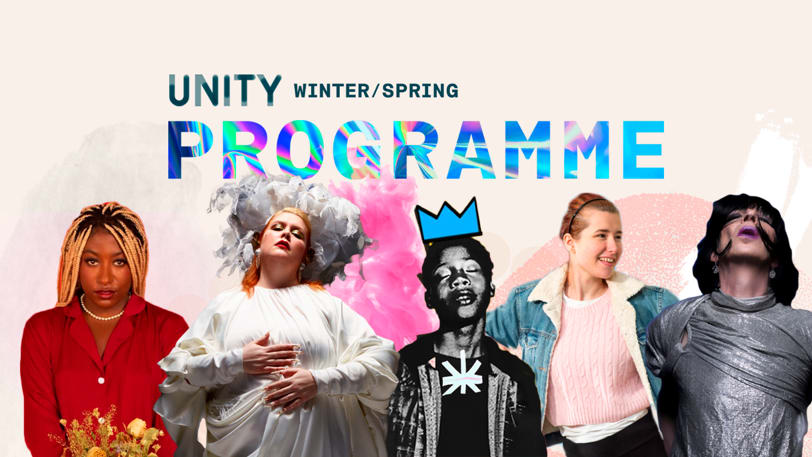 Unity's winter / spring programme in Liverpool begins this week with the première of Ugly Bucket's Stuffed—a show about food banks.
This is followed by topical new immersive audio experience The Idea is to Keep You Inside by Kazia Canon, where audiences walk and listen to stories of local women and their experience of safety on Liverpool streets.
Next month, the Unity Christmas Festival returns, where the venue will host a selection box of events, performances, parties and gigs celebrating Liverpool's creative community.
Next spring, Unity welcome back performers from across the country including David Hoyle and Jen Heyes's cinematic reimagining Hedda (after Ibsen).
Closer to home, Unity's 2023 programme also features productions from Liverpool-based companies including 20 Stories High's new hip hop show LOOPS in partnership with Unity and Liverpool Everyman and Playhouse, Algebra, a new play by Stuart Crowther, and Rowena Gander's Barley Visible, which returns following a sell-out national tour.
Unity's second Open Call Programme comes to a close with the launch of Raven Radha's debut music project Gaslit, Josh Coates's Sunday Morning—a hybrid digital theatre performance which acts as a walking tour of the Internet—and Saphena Aziz's Martha, Me and My Family—the story of wannabe star Saphena, invited to sing backing vocals with Motown icon Martha Reeves.
On Tuesday November 15, Unity's 3rd Online Playlist will be available for streaming. Unity Online Drop 3 will let audiences all over the world access 15 world-première shows from Unity's live season.