Summer in Scarborough
Published: 13 March 2012
Reporter: Peter Lathan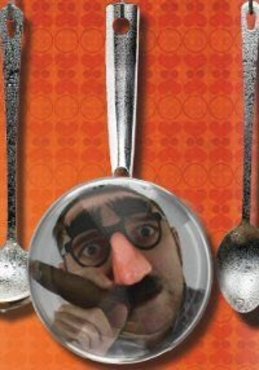 The Stephen Joseph Theatre in Scarborough has announced its season from April to September.
The first in-house production will be Geordie Sinatra by Fiona Evans, a co-production with Newcastle's Live Theatre which comes to The Round after premiering in Newcastle. It tells the story of ex-club singer Geordie who is slipping into dementia.
From 8th June to 28th July and then from 14th September to 13th October, the SJT presents the fortieth anniversary production of Alan Ayckbourn's Absurd Person Singular, directed by the author. This is a co-production with the Chichester Festival Theatre.
The third and fourth in-houses show form another co-production, with the John Godber Company and the Theatre Royal, Wakefield. There are two plays playing in repertory from 29th June to 1st September, Lost by Jane Thornton and directed by Chris Monks, and Found which is written and directed by John Godber.
Lost features Tom and Chelsea, who have holiday jobs at the Court Hotel, and Len and Betty whose fifty year old marriage has run aground, whilst Found looks at the end of the holiday season when Tom goes back to university and Chelsea goes on the dole.
Another co-production with Chichester, Surprises, runs from 12th to 28th July and from 11th September to 13the October. Alan Ayckbourn directs his latest comedy.
From 3rd August to 1st September Chris Monks directs his own show Soul Man, based in Verdi's Rigoletto and Victor Hugo's Le Roi S'Amuse.
Nine other productions visit the theatre between March and September, as well as a number of evenings of music.