Surviving modern England
Published: 12 May 2017
Reporter: Peter Lathan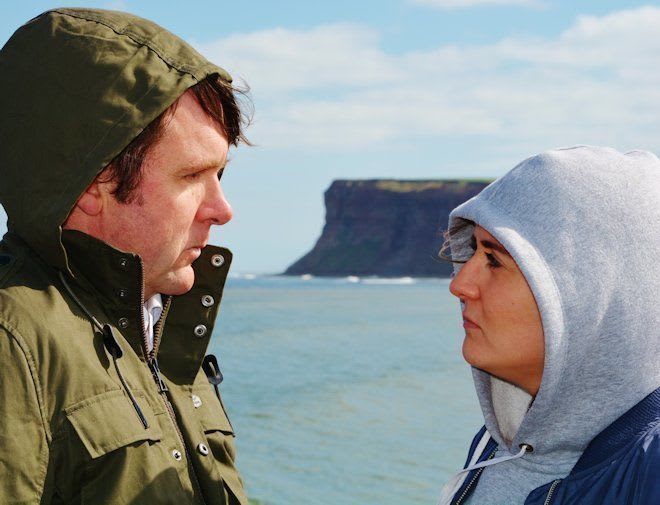 Another England, a new play about two people trying to survive modern day England, comes to ARC Stockton next week.
Written and directed by Saltburn-based Vici Wreford-Sinnott, the play shows a rarely seen portrait of England.
Murphy and Rat are unlikely companions. Murphy is a 55-year-old veteran of the welfare state, a cantankerous grouch, filled with pessimism; Rat is a young woman driven by a passionate belief in people, in their capacity for empathy. Both are disabled with a rich sense of their own belonging, although on opposite sides of the same coin.
In this new piece, they find themselves being erased, scratched out, invalided, told they don't actually exist, and their worth as citizens is questioned. Forced together, the pair must find common ground to survive but the clock is very much against them.
"This play looks at disabled people trying to navigate their way through a stressful and obstacle-laden maze," said Wreford-Sinnott.
"Murphy and Rat, two people who might normally go to the ends of the earth to avoid each other, find themselves thrown together by circumstance, but once we scratch the surface, we realise they may have more in common than they first think."
Her work champions disability equality and challenges discrimination and prejudice. This new play is supported by ARC's Cultural Shift Programme funded by the Spirit of 2012, which is creating increased and improved opportunities for disabled people to get involved in the arts.
Another England will be performed at ARC on Thursday 18 May at 7PM. Tickets are "pay what you decide" and should be booked in advance from the ARC web site or from the box office in person or by 'phone on 01642 525199.